Abstract
Excerpted From: Jamillah Bowman Williams, Beyond Sex-plus: Acknowledging Black Women in Employment Law and Policy, 25 Employee Rights and Employment Policy Journal 13 (2021) (222 Footnotes) (Full Document)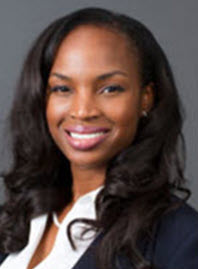 Even as Kamala Harris makes history by becoming the country's first Black woman vice president, systemic racism and sexism remain pervasive in the United States, stifling life outcomes for Black women. In an intensely divided political climate, Black women workers bear the brunt of the emboldened racism and sexism of Trump's America, while at the same time, they also remain at the margins of broader social movements committed to racial and gender justice. The expansion of the #MeToo movement in 2017 and the killing of George Floyd in 2020 led to broad activism, both online and on the ground, spurring mass protests, strikes, boycotts, and calls for legal reform. Workers, students, investors, community leaders, and politicians began demanding greater gender and racial equity. At the other extreme, former president Trump not only expressed hostility towards women and repeatedly failed to condemn white supremacists, but he also used his executive power to ban all anti-bias training that mentioned the concept of intersectionality. While the Biden-Harris administration and Democratic control of Congress offer more promise for Black women, it remains unclear whether this new leadership will produce policy reform and deeper structural change that will substantively improve employment outcomes for Black women.
This article focuses on the challenges Black women continue to face when bringing intersectional claims, despite experiencing high rates of discrimination and harassment. It has been more than thirty years since Kimberlé Crenshaw published her pathbreaking article critiquing the inadequacy of antidiscrimination law in addressing claims at the intersection of race and sex discrimination. The new status quo has not resolved the problems that she documented and has introduced a set of second-generation intersectionality issues. Most significantly, many courts now recognize that Black women experience discrimination differently than do white women or Black men. Yet, despite the professionally and psychologically disabling consequences of such discrimination, judges have failed to develop a new analytic paradigm for addressing intersectional claims under Title VII. Likewise, Congress has failed to offer a legislative solution, and the Equal Employment Opportunity Commission provides scant guidance for employees, employers, and attorneys attempting to navigate these claims. Even the recent flurry of #MeToo-inspired state legislative reforms miss the opportunity to address this persistent problem.
This isn't to say that no workable approaches exist. They do, they just require a close examination of the current approaches, and then taking a step back to re-imagine how we currently conceptualize antidiscrimination law. This article is the first to identify and critique the four primary approaches used by courts of appeals to analyze intersectional claims, and the first to assess the potential impact of the Supreme Court's decision in Bostock v. Clayton on intersectional race and sex claims under Title VII. In subsequent articles, I will build on these findings to propose a better framework for courts to follow when analyzing intersectional discrimination and harassment cases.
Part II describes how intersectional discrimination and harassment shape the workplace experiences of Black women. Part III examines how discrimination and harassment are analyzed under Title VII and how existing legal frameworks are problematic for Black women plaintiffs. Part IV provides an overview of the current state of the law, focusing on how courts diverge in their approach to intersectional claims, resulting in confusion for employees, employers, and attorneys, and injustice for some plaintiffs. Part V analyzes more recent trends in courts and state legislatures, including the impact of Bostock v. Clayton County, the concept of discriminatory harassment in state law, and the reasonable Black woman standard. Part VI concludes with a discussion of future directions for antidiscrimination law, including how reform efforts can better address the existing gaps in the law to make Title VII and related state policies more effective at protecting Black women workers.
Despite vocal resistance to Critical Race Theory, the ongoing movement for racial justice and increased receptiveness to address systemic racism following the mass protests in 2020, make this an opportune time to renew our discussion of intersectionality and reshape the meager analytical framework of antidiscrimination law. This Article lays the foundation for future research and second generation law and policy proposals that will take crucial steps towards finally acknowledging and addressing the real discrimination Black women face.
[. . .]
Intersectional discrimination and harassment are not one size fits all, and rigid analytical frameworks that rely on discrete characteristics and narrow tests do not work. Moving forward, advocates focused on improving employment law and policy to better protect Black women must encourage a more holistic, yet nuanced way to analyze the multitude of ways Black women experience intersectionality. New approaches should better comport with intersectionality theory by not constraining plaintiffs to place one trait, typically sex, above another, race. Instead, legal frameworks must recognize how both protected traits, race and sex, can combine in a myriad of ways to create a unique experience for Black women in the workplace. A more flexible approach is needed that will force lawyers, law students, and judges to see the whole person rather than picking apart a person's identity in such a way that minimizes experiences of discrimination.
Like many changes, reform to better protect Black women will be an uphill battle, with intersectional approaches facing hostility in the courts using labels such as "super remedy" "many-headed hydra" "kitchen sink" This resistance improperly characterizes Black women as being confused about what they are experiencing, divisive, or asking for a special handout. However, critique of the #MeToo movement as being about white women brought greater unity and understanding of critical issues of intersectionality, and the movement for racial justice has also opened the world's eyes to why we must also "say her name" and acknowledge the often misunderstood and forgotten injustices faced by Black women.
---
J.D., Ph.D. in Sociology, Associate Professor of Law, Georgetown University Law Center and Faculty Director, Georgetown Law Workers' Rights Institute.