Abstract
Excerpted From: Nantiya Ruan, Racial Pay Equity in "White" Collar Workplaces, 88 Brooklyn Law Review 519(Winter, 2023)(224 Footnotes)(Full Document)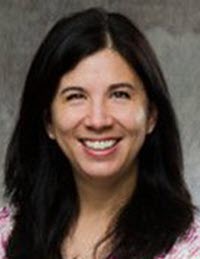 The racial wealth gap in America is wide and persistent. Long-standing and substantial wealth disparities between households in different racial and ethnic groups are simply staggering. In 2019, "the typical White Family ha[d] eight times the wealth of the typical Black family and five times the wealth of the typical Hispanic family." Tellingly, the median Black family had $3,600 in wealth, while the median white family had $147,000, making the median Black family wealth just 2 percent of white family wealth.
Such disparity between Black, Latinx, and white households reflects the compound negative effects of inequality, discrimination, and lack of opportunity experienced by Black, Indigenous, and People of Color(BIPOC) communities since the start of our nation. The roots of the racial wealth gap for Black Americans began with centuries of slavery and grew with:
Congressional mismanagement of the Freedman's Savings Bank(which left 61,144 depositors with losses of nearly $3 million in 1874), the violent massacre decimating Tulsa's Greenwood District in 1921(a population of 10,000 that thrived as the epicenter of African American business and culture, commonly referred to as "Black Wall Street"), and discriminatory [governmental] policies throughout the 20th century, including the Jim Crow Era's "Black Codes" strictly limiting opportunity in many southern states, the GI bill, the New Deal's Fair Labor Standards Act's exemption of domestic agricultural and service occupations, and redlining. Wealth was taken from these communities before it had the opportunity to grow.
Righting the wrongs of centuries of public and private racism and discrimination is the crucible this nation has yet to reckon with. Critical race theory(CRT) scholars and advocates examine and persuasively write about the myriad ways to redress racial inequity. Their work is heavily influenced by the antisubordination theory that calls for "reform[ing] institutions and practices that enforce the secondary social status of historically oppressed groups." Recently, as CRT scholarly work has seeped into public discourse, it has come under attack by state and local governments and other public leaders that disagree with efforts to achieve equality through race-conscious, as opposed to race-neutral, efforts.
While this public debate rages on, another seemingly unrelated social justice issue has gained traction and garnered success in changing public policy and capturing the attention of public representatives and private business leaders: the gender pay gap. When one thinks of "pay equity"--paying equally for substantially similar work--one mostly thinks of the gender pay gap, not the racial one. Closing the gender pay gap(so that women are paid, not eighty-four cents on the dollar earned by men, but equally) has received national attention and spurred several states and localities to legislate and regulate successfully in the pay equity space.
It is time to think more seriously about the racial pay equity gap. Career paths are not equal. Some jobs are dead end, minimum wage, with little to no hope of a promotion or a salary increase that catapults an earner into the next socioeconomic class. Other jobs have growth potential, comfortable wages, and important employee benefits, like health care and retirement. The distinction matters, in part, because of how the racial pay gap operates.
There are two distinct components to racial pay equity: being paid the same for substantially similar work--equal pay--and getting hired and promoted for the best jobs--equal job opportunity. For example, with regard to racial equal pay, Black men make eighty-seven cents to every dollar earned by white men, while Black women make sixty-three cents to that same dollar earned by white men. As to equal job opportunity, social science research has shown that the few "African Americans in mid- to upper-level corporate positions tend to be channeled into jobs dealing with minority concerns and constituencies with limited opportunities for further advancement." Racial pay equity captures the need to ensure equal pay for all workers regardless of race, as well as access and opportunity to work that is meaningful, lucrative, secure, and stable, with upward trajectory opportunity. Both the lack of equal pay and equal job opportunity contribute to the enormous racial wealth gap.
An important, but far less studied, way to address racial pay equity and the wealth gap is to examine how to expand the paths of high paying, stable careers for BIPOC. In the corporate sector, where the salaries are robust and the job numbers are growing, the doors to high paying careers and promotional paths to leadership for BIPOC are too often closed tight. This article argues that the corporate sector--especially the financial sector--must reexamine and realign their hiring, retention, and promotion practices to combat racial pay inequity, narrow the racial wealth gap, and ensure the success of BIPOC who work for them. Racial pay equity can only be achieved through the close examination and restructuring of these practices and the most obvious place to start is where the money is--the financial sector. While changing corporate practices is only one piece of the racial pay equity puzzle, given the ability of the financial industry to provide stable and well-paying jobs, the need for equal employment opportunity, and the importance that firms have in setting standards for employers, it is a critical piece worth considering.
Part I outlines the many ways that corporate employers fail in racial equity efforts and the barriers that have been put into place to keep BIPOC workers from succeeding. Drawing from industrial organizational psychology and sociology, I identify six distinct challenges that must be remedied or ameliorated in order for BIPOC to achieve pay equity in the corporate climate. Part II identifies and analyzes the decades of litigation and class action settlements that have tried and failed to address the persistent lack of BIPOC representation in the financial industry. I categorize these cases into three waves of litigation intended to fix the barriers BIPOC face and then analyze why these class wide settlements and resulting consent decrees failed to move the needle on racial pay equity.
Finally, Part III provides a path forward by identifying interventions, adopted from the most recent social science research, that financial sector employers can implement to align themselves with racial pay equity goals. It provides a blueprint that can go a long way in making financial sector workplaces more equitable for their BIPOC workers.
[. . .]
The New York Times ran a story in 2019 about a Black bank customer and a Black FA at JPMorgan Chase. Mr. Jimmy Kennedy, a former NFL football player, was getting the runaround when he tried to enroll at the bank as a "private client," in order to receive certain exclusive incentives. When he came in person to one of its retail office branches in Arizona, he recorded a conversation with one of the bank employees, who by way of explanation, stated, "[y]ou're bigger than the average person, period. And you're also an African-American." His financial advisor had been Mr. Ricardo Peters, but JPMorgan Chase fired Mr. Peters soon after his complaints of race discrimination. This happened the same year the bank settled a $24 million class suit brought by other Black employees who alleged they were given less lucrative account opportunities and placed in poorer branches.
The experiences of Mr. Kennedy and Mr. Peters are just one story that reflects the bigger systemic problem in financial institutions outlined in this article. Racial pay equity has to begin somewhere, and the financial industry has an outsized presence among private employers. Advocates for racial pay equity are paying attention to how these employers contribute to racial pay inequity. Structural reform litigation brought by plaintiffs' class action attorneys has endeavored to get firms to make changes to their pay and promotion practices for the betterment of their BIPOC workers. By relying upon socio-legal research and scholarship on the barriers facing BIPOC workers in financial firms, analyzing the waves of structural reform efforts of employment discrimination class litigations, and providing a blueprint for how financial firms can disrupt bias and remedy racism and discrimination in their workplaces, racial pay equity can be reached. Given our nation's persistent and deepening racial wealth gap, it is a goal worth striving for.
________
Professor of the Practice of Law, University of Denver Sturm College of Law; Counsel, Outten & Golden LLP.