Abstract
Excerpted From: Laquala C. Dixon, Understanding the Interlocking Oppressive Systems Within Higher Education Restricting the Professional Progression of Black Women, 20 Hastings Race and Poverty Law Journal 135 (Spring, 2023) (67 Footnotes) (Full Document) (Permission Requested)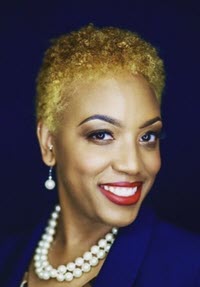 Ransford and Miller suggested that feelings towards women continue to be greatly impacted by racial oppression both past and current. In a study by Parker and Ogilvy, women of color reported that the greatest barrier to their opportunities within dominant cultural organizations was racism rather than sexism. As workplaces uphold white male hegemonic values, they do not sustain and empower women of color in leadership roles, which causes adversity and anguish. This is because women of color are forced to behave as leaders in a way that upholds hegemonic ideals if they want to experience professional success and growth. Authentic leadership is less attainable for women of color because they must forgo authenticity and perform leadership styles that are most rewarded in white male dominated environments. This behavior marginalizes women of color in leadership roles as they hold back their authentic methods and implement the more favorable dominant styles. Rosser-Mims sums up the issues when she says, "these theories based on white male experiences attempt to generalize leadership characteristics and as a result do not reflect and devalue women of color and other disadvantaged groups' leadership experiences."
According to Beckwith, in higher education, Black women lack mentors with similarities such as race and gender. In turn, there is a shortage of black women in executive positions. Despite a lot of black women being highly qualified for leadership positions, very few are granted the opportunity to serve in roles such as Chancellor, Vice or Associate Chancellor, President, Provost, and Vice President, and Dean. As a matter of fact, the American College President Study revealed that 30% of presidents in higher education are women and only 5% of those are Black. On the other hand, Black women hold positions as administrative assistants directors, and aides in higher education. Black women are often framed by images such as poet, novelist, advocate, and philanthropist. Thus, Black women face negative stereotypes and oftentimes serve in low-level leadership positions or staff roles in higher education which minimizes the opportunity for advancing their careers. In particular, experiencing negative stereotypes can potentially interfere with Black women's leadership behavior. In turn, this can cause levels of uncertainty, as well as challenge their confidence and eagerness to advance to senior level leadership positions. Likewise, research focuses on Black women in higher education often focuses on the negative stereotypes, barriers, underrepresentation, and challenges which hinders advancement within institutions of higher learning.
From a historical context, colleges and universities were created for affluent White men, but due to the aftermath of the Civil War, Black women were granted access to Historically Black Colleges and Universities (HBCUs), as well as some predominantly White institutions (PWIs), which was identified as a socialization tool to help their families. Within these environments, Black women often experience acts of mistreatment, discrimination, and harassment. Unfortunately, these acts have become commonplace, despite laws and policies that have been put in place to mitigate them. Additionally, microaggressions, coupled with stereotypes of intellectual inferiority, as well as controlling images that place Black women in categories that suit the dominant narrative (i.e., the mammy and the angry Black woman) have also become common place. Black women are often forced to navigate both their professional and personal lives in hostile environments. It is evident, navigating these hostile environments without proper resources and support can be difficult for any minoritized community. Yet, this has become the type of environment experienced by many Black women employed by colleges and Universities in the U.S. The absence of appropriate sources of support, coupled with the lack of representation of Black women, can lead to feelings of isolation.
Despite the slow progress of equal opportunity, Black women continue to be identified as high achievers since the years of desegregation. Black women have continuously earned college degrees, even surpassing their male counterparts. However, Black men have achieved higher professional status or position within the work environment in comparison to Black women. Research argues Black women desire more, if not equal to Black male leaders in higher education. This is supported in a 2017 study of North Carolina colleges, which reported there was a "critical need to increase the number of African American women in top-level leadership positions." Many of the participants in Hague and Okpala's study indicated there was a delay in their leadership growth due to barriers, such as discrimination, race and gender, and limited mentoring opportunities. According to researchers, one of the primary contributors to the shortage of Black women leaders in higher education is the lack of influential Black female mentors in executive positions.
It is critical to note, issues facing Black women within higher education are more complex than simply looking at issues of racism and sexism in isolation. The experiences of Black women at these institutions cannot be lumped into those centering White women (when looking at sexism) or Black men (when looking at racism). Instead, it is the intersection of the two that creates unique experiences of Black women and research involving an intersectional approach needs to be more prevalent in literature. Stitt and Happel-Parkins stated, "When intersectionality is ignored, researchers discount the experiences of individuals who may be affected by more than one of these categories, thereby silencing their voice by not understanding the nuanced ways that different identity categories influence lived experiences." Hence, when the intersection of race, class, and gender are ignored, generally, Black women have had to choose between one of the categories they want to primarily identify with. It has been noted that society has crucified those who have stood before the masses and demanded to be known as both Black and female. By forcing Black women to stand in this crossroad and choose, many Black women continue to experience oppression and miss opportunities due to the lack of understanding of how race, class, and gender overlap. Specifically, studies involving women in higher education leadership have noted differing expectations for men and women, also known as the double standard. The double standard includes differing expectations/treatment included things such as women experiencing negative attitudes when they have children or take a maternity leave, having to make decisions on having children or working towards tenure, and unwanted sexual advances. Specifically, the foundation of differing expectations/treatment are typically rooted in stereotypes about women as leaders. These stereotypes about women as leaders include aspects such as being: (1) weaker and less assertive than men, (2) less persuasive, 3) uncomfortable in positions of power, and 4) overly emotional. These stereotypes are often integrated in the decision-making process related to hiring and promotion. In a study involving women in senior leadership roles in higher education (including presidents, provosts, and vice presidents), Diehl identified several barriers and obstacles these women leaders experienced due to their gender, including discrimination, exclusion from informal networks, lack of mentoring, tokenism, workplace harassment, and salary inequities. These, and many other barriers create the proverbial glass ceiling for women. The glass ceiling is defined by Diehl as "an invisible barrier built into the social structure of organizations that women face in gaining entry into top management positions regardless of their accomplishments or merits." Unequal expectations and stereotypes lead to an environment in which women leaders often feel like they must work harder to prove themselves in comparison to their men counterparts. These challenges also create an environment where women have a more difficult time establishing a leadership identity, or do not see themselves as leaders.
For Black women and other Women of Color, the barriers created within systems of oppression like higher education go beyond the concept of the glass ceiling. As it relates to the glass ceiling, one can see through it and see the possibilities. This supports the phrase, "if you can see it, you can achieve it." Ultimately, the glass ceiling can also be broken, leading to opportunities for advancement. However, the added layer of racism when looking at Black women and other Women of Color creates more of a concrete ceiling. For Black women, issues of interlocking systems of oppression (which include discrimination and the absence of appropriate support systems and other mechanisms to assist them in their career advancement) create a scenario in which they cannot even see the possibilities because the ceiling is made of concrete, instead of glass. And a concrete barrier is practically undestroyable without support. Therefore, a concrete ceiling more accurately reflects the barriers to success experienced by Black women in higher education.
Although multiple barriers have been mentioned, it is also important to acknowledge how Black women struggle to achieve administrative positions of leadership that impact policy and change for their respective institutions. Instead, they are often assigned to positions peripheral to the institutional mission and lacking in power and authority to make change. Often times, Black women serve in capacities that make it challenging to develop a clear career path, which leads to more desirable roles. Consequently, it also makes it difficult for hiring committees assigned to the desired positions to grasps the transferrable skills Black women obtain from roles that are not within the standard alignment of the career trajectory to executive level positions. Therefore, this presents a disadvantage for Black women when seeking or being considered for appointments to executive level leadership roles. Further, standards of scholarship rooted in White supremacist patriarchy also create environments in which the work of Black women is devalued. Due to the fact the scholarship interests of Black women often center minoritized populations, their work is frequently viewed as less scholarly by their academic colleagues. Their scholarship is also deemed inferior if it is not published in journals that conform to standards set by the dominant White institutional culture. This stereotype of inferiority calls into question the intellect and ability of Black women to perform their assigned roles, despite their impressive credentials.
In support of the aforementioned research, at predominantly White four-year public and four-year private non-profit institutions classified as doctoral granting research institutions, Black women are similarly represented with White people occupying 83% of the managerial positions at these institutions-- 44.7% White women and 38.3% White men and Black women occupying only 4.6%. This lack of representation provides an interesting "contradiction between the ideology of achievement and the social inequalities created by race, gender and social class." The achievement ideology suggests that only education and hard work lead to success. However, as noted above, black women are one of the most highly educated groups in the United States, but they are underrepresented in administrative positions at predominantly white colleges and universities. Similarly, black women outperform other marginalized populations in higher education. However, they lagged far behind white women and men, especially in terms of their representation in student affairs leadership.
Ironically, Black women made up 7% of US institutional Chief Student Affairs Officers (CSAOs), compared to white women and white men, who made up 38% and 39%, respectively. Miles found that Black women were underrepresented in senior positions and overrepresented in middle-level positions compared to Black men, white women, and white men, regardless of education level or years of experience. According to the National Center for Education Statistics (NCES), increasing the number of black women and other minority groups in CSAO roles should be a priority given the projected increase in university diversity in the coming years.
There is no doubt, white women are oppressed within patriarchal systems. However, they are privileged within racist systems. This dichotomy of being oppressed while at the same time being the oppressor often creates cognitive dissonance for White women when considering how they operate within systems of interlocking oppression. As a result, they are often reluctant to critically examine issues of race and how they operate within those systems. The role of White women operating within systems of White supremacist patriarchy is seldom examined, which maintains their role of innocence as perpetrators within these systems. This can be problematic for Black women administrators who attempt to have challenging conversations around race with their White women colleagues. As an illustration, tears of White women are often weaponized to reinforce the depiction of Black women as angry and aggressive, and White women as victims.
The challenges associated with microaggressions, poor institutional climate, and the lack of an inclusive institutional culture can take their toll on Black women, causing "physical, emotional, psychological, and cognitive problems." Black women in these settings often feel alone and isolated in their work environments, especially when they are the only, or one of very few, Black people. They also experience imposter syndrome which involves feeling as though they are not worthy of the accomplishments they have earned and have somehow fooled others into thinking otherwise. This phenomenon also involves being in constant fear of being "found out" and exposed as an "imposter." The impact of the imposter syndrome to the Black women and other Women of Color in the literature led to a lack of confidence in their abilities and a reluctance to pursue leadership roles.
Another more active resistance strategy utilized was fighting back/challenging the oppressive systems they encountered. This resistance strategy involved the women finding their voice and playing an active role in dealing with challenging situations they encountered, as well as demanding the respect they deserved. Examples of this research includes fighting back/challenging oppressive systems included calling out bias and discrimination when they witnessed it, demanding to be included in informal gatherings of White colleagues, and lodging a formal complaint against an oppressor.
Moreover, managing images of Black women can also affect their career prospects. The image of Black women as caretakers of wealthy white men continues to exist, as well as the current perception that Black women need to be warm and caring in their relationships with white men. Black women who do not fit this stereotypical mold are often labeled as aggressive and threatening due to their outspoken nature. These labels are not often placed on white women who are able to express themselves in the same way. Due to this, the popular stereotype of the angry black woman is often used as a means to ignore the thoughts and concerns expressed by black women. Additionally, American standards of beauty related to skin color, facial features, and hair most closely associated with White women is another way Black women are subordinated in American culture. The further black women are from this norm, the more submissive they become. For example, black women who have dark skin and/or wear natural hair are often associated with negative traits that have nothing to do with their intelligence or academic qualifications. Higher education is not immune to this phenomenon, especially institutions lacking a critical mass of black women.
As a black woman with over 15 years of experience as a higher education administrator, collectively, the field continues to lead to my exploration of why I remain based on my lived professional experiences. I was born and raised in an urban environment. I never questioned or doubted my existence until I initiated by collegiate career. I recall nearing the end of my undergraduate experience at a Predominantly White Institution. I contemplated putting L. Michelle Coleman on my résumé, instead of Laquala M. Coleman. I had high hopes of avoiding employers concluding my race prior to reviewing my credentials. While conversing with my mother, she provided support for whatever decision I made. Though she expressed adamantly, "No matter what you put on that résumé, your name is LAQUALA." It was in that moment when I gained a sense of pride for having a unique name. Laquala earned that degree, not L. Michelle Coleman. I proudly went on to earn a master's degree, as well as a Ph.D. More importantly, ensuring I included "Laquala M. Coleman" on every application and supporting document. The reality is, I always appreciated being in spaces where no one else had my name. It made me feel exclusive. So, I embraced my name and the philosophy that if I was not hired due to my name, then I did not need to work for said company.
Next came the "hair hassle." Through my participation in professional development workshops, as well as career services resources during my undergraduate and graduate school experiences, I was conditioned to believe my hair had to be styled a particular way, to be considered professional. In fact, the style communicated from professionals in the field was to have my hair straightened for professional interactions. It was not until I had approximately 5 years of professional experience when I realized the hair that grows out of my head and the way it grows out of my head is professional. Hence, I accepted hair discrimination is rooted in systemic racism, and its purpose is to preserve white spaces. My natural hair does not impact my skill set or abilities. Nor, does it determine my productivity. Therefore, I refuse to conform to society's standards of what is acceptable hair in the workplace. The hair that grows out of my scalp will always be acceptable from my point of view.
Examining my experiences with my name and hair have of course played a significant role in the oppression I have experienced professionally. However, other factors have also contributed to my collective lived experiences. For context, I have worked at, as well as attended school at Predominately White Institutions and a Historically Black College/University (HBCU). Regardless of institution type, many institutions are incorporating Diversity, Equity, and Inclusion efforts. In some cases, the term also incorporates Belonging.
For clarification, diversity is defined as the presence of differences that may include race, gender, religion, sexual orientation, ethnicity, nationality, socioeconomic status, language, (dis)ability, age, religious commitment, or political perspective. Populations that have been-and remain- underrepresented among practitioners in the field and marginalized in the broader society. On the other hand, equity is defined as promoting justice, impartiality and fairness within the procedures, processes, and distribution of resources by institutions or systems. Lastly, inclusion is an outcome to ensure those that are diverse feel and/or are welcomed. Inclusion outcomes are met when you, your institution, and your program are truly inviting to all. To the degree to which diverse individuals can participate fully in the decision-making processes and development opportunities within an organization or group.
Although many institutions are incorporating these buzz words into institution terminology, few are incorporating intentional plans of action into daily practices. As previously indicated, research regarding black women in higher education indicate that black female students, faculty and staff continue to face barriers due to their race and gender. Specifically, several researchers have identified instances of co-occurring gender and racial discrimination. Watt found black women to be situated in unwelcoming, insensitive, and isolative environments.
I have ...
A unique name;
A youthful appearance due to my black genes; AND
I wear natural hair styles in professional settings.
As a black woman, I have survived educational and professional settings where I was the only member of underserved populations. On the other hand, I have prevailed climbing the higher education organizational ladder with incomparable resilience. Unfortunately, black professional women in higher education are expected to be strong. Black professional woman in higher education are expected to be resilient. However, what is not often expected is black professional women in higher education reaching back to pull other black professional woman in higher education forward. Although my story may not apply to every "black professional woman in higher education," it is my hope I can inspire or empower another black professional woman in higher education to continue pushing forward, to reach their full potential.
Has the road been clear of debris? Absolutely not! Have I faced adversity? Yes, indeed! Throughout my professional experiences, I have served in various capacities within Higher Education, in addition to being a social worker. In many of those roles, "seasoned professionals" have made comments such as, "You're too young to understand ...." Or, "I am going to send someone with you to handle that project since you look so young. Other people may not realize you are a professional staff member." Whew! If you have never had to commend yourself on how you maintained self-control in a situation, you haven't experienced life as a black professional woman in higher education.
Conversely, this black professional woman in higher education has been promoted consistently due to my strong work ethic. I am proud my integrity is the compass for my professional decision making. Hence, I have not compromised my morals or values to advance professionally. Furthermore, I do not make excuses. My reputation encompasses meeting deadlines, generating thorough, as well as accurate information, and presenting facts when sitting at the table instead of feelings.
The aforementioned practices have contributed to my positive professional progression. I have learned along the way, people will attempt to devalue your presence, discredit your efforts, defame your name, and possibly doubt your credentials for various reasons. Do not waste your time or energy responding to others' misconceptions or insecurities. Instead, you are encouraged to learn from every obstacle, while also understanding what is meant to be yours, will be. Lastly, never forget experience can never be taught. For this reason, challenge yourself to step outside your comfort zone. That is where the best life lessons will be learned.
If you are a black professional woman in higher education, your professional life has likely presented unique obstacles. You should never feel pressured to be anyone else other than the best version of YOU. Your story, your life, your existence is nothing short of exclusive. Unfortunately, professional experiences in higher education can become discouraging. When and if you get discouraged, which is human nature, keep your head up. Then, be reminded that the tenacity of black professional women in higher education is unsurpassable.
In closing, the oppression of black women in higher education is rooted in history and has become a systemic concern. Reiterating a portion of the opening of this essay is important. Authentic leadership is less attainable for women of color because they must forgo authenticity and perform leadership styles that are most rewarded in white male dominated environments. This behavior marginalizes women of color in leadership roles as they hold back their authentic methods and implement the more favorable dominant styles.
Likewise, research supports the need for racial, ethnic, and gender representation to exist in academic settings, which means that instructors, professors, and other leaders should reflect the demographics of the student body in the educational and professional spaces that they serve. This form of representation, which is often intersectional, strengthens communities and improves student outcomes. However, when the need is consistently overlooked or dismissed, so are the needs of the associated student populations, as well as the authenticity of diversity, equity, and inclusion efforts of institution of higher learning. This essay is entitled, "Understanding the interlocking oppressive systems within higher education restricting the professional progression of Black Women." Ultimately, it appears to be a misunderstanding in higher education, as it relates to the advocacy of black women. It is disheartening knowing many black women in higher education are struggling to survive in these misogynistic educational environments, while advocating for underserved populations. Realistically, from an assessment standpoint, who is responsible for advocating for black women working in higher education? This question continues to go unanswered in many instances.
---
Laquala C. Dixon is a proud Flint, Michigan native.