Become a Patreon!
---
Abstract
Excerpted From: Xuan-Thao Nguyen, #METOO Innovators: Disrupting the Race and Gender Code by Asian Americans in the Tech Industry, 28 Asian American Law Journal 17 (2021) (294 Footnotes) (Full Document)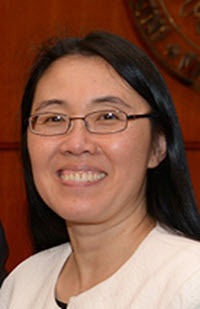 The tech industry presents many problems traced to its code, an ecosystem of conduct, culture, and values held together by power. Deep in the code, bro culture flourishes as does mirrortocracy. The bro culture allows men to sexually harass women in the workplace and at tech camps. Further, women are afraid to speak out for fear of their own personal safety and employment-related retaliation. The bro culture instead protects perpetrators.
Mirrortocracy is a term used to describe the phenomenon in which entrepreneurs and tech professionals who share similar characteristics or backgrounds--alma mater, race, gender, or upbringing--as those who wield power in the tech industry are more likely to be hired and to advance. Although tech aptitude and genius are evenly distributed across society regardless of race, gender, or location, mirrortocracy paints a vastly different picture within the tech industry.
Asian American women in tech face the onslaught of bro culture and mirrortocracy differently from any other racial groups. They are the least likely group to be promoted to executive or manager among all racial groups. Asian American women face 2.91 times the disadvantage compared to white women. endure racialized sexual harassment and discrimination. As #MeToo innovators, Asian American women actively wage their battles for equity and inclusion. Asian American women are speaking out in the #MeToo movement about the tech industry. They disrupt the tech code.
The #MeToo movement was founded in 2006 by Black survivor and activist Tarana Burke. However, it wasn't until about 2017 that the movement went viral, exposing the magnitude of sexual violence. Defined as a public health crisis, one in four women have experienced rape or attempted rape in their lifetime. As many as "55% of Asian women report experiencing sexual violence in their lifetime."
This Article is the first to identify and examine how #MeToo Asian American innovators disrupt the code in the tech industry. Joining the disruption, this Article proposes a legal and a business solution to ensure equity and inclusion in the tech industry and to enable the tech industry in the United States to compete on a global scale.
Part I identifies the tech code within corporate mission statements and the mirrortocracy system and explains the Asian American disadvantage. Part II exposes the bro culture, sexual discrimination, and harassment against #MeToo Asian American innovators. Part III examines how Asian American women innovators lead the #MeToo movement in tech by utilizing judicial means and tech tools. Part IV contrasts gender-based studies of discrimination, epitomized in "The Elephant in the Valley" survey, with a focus on the intersectionality of gender and race, or the "Other Elephant in the Valley." Part V proposes a new theory in harassment law that accounts for the intersectionality and multidimensional experience of Asian American women, along with business solutions to ensure permanent changes.
The Article concludes that the tech industry cannot continue to ignore its bro culture and mirrortocracy problems if the industry wants to be competitive and meet the visions of global ubiquity described in many corporate mission statements.
[. . .]
A new generation of tech companies--Google, Facebook, Netflix, Uber and Tesla-- is leading the tech industry today with an evangelical view of tech as saviors and dominators of the world as part of their mission or tech code, as observed in their corporate mission statements. To execute the tech code, companies attract talented workforce for disruption based on an alleged meritocracy. Instead, of meritocracy, mirrortocracy exists in tech companies' recruiting process, disadvantaging Asian American innovators.
[. . .]
Looking beyond Silicon Valley, where the US tech industry is concentrated, there exists new competition. Nearly two-thirds of startups in China position women in executive roles. In the Silicon Valley mirrortocracy, where men rule, 57% of US startups do not have any women in executive positions. Jack Ma, the founder and former Chairman of Alibaba Group, advised Chinese companies to "hire as many women as possible." Asian women in Asian tech are rising visibly in management and power, including the emergence of a group of five self-made female billionaires in Asian tech. The future of competition depends on women in the United States, and this includes Asian American women. Now is the time for the US tech industry to disrupt itself in order to truly become a global competitor.
---
Professor Xuan-Thao Nguyen is the Gerald L. Bepko Chair in Law; Director, Center for Intellectual Property & Innovation, Indiana University Robert H. McKinney School of Law.
---
Become a Patreon!