Become a Patreon!
---
Abstract
Excerpted From: Laura Cahier, Environmental Justice in the United Nations Human Rights System: Challenges and Opportunities for the Protection of Indigenous Women's Rights Against Environmental Violence, 13 George Washington Journal of Energy & Environmental Law 37 (2022) (263 Footnotes) (Full Document)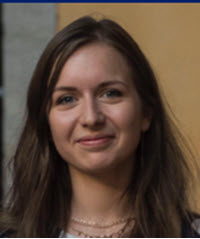 Indigenous peoples around the world have survived brutal takeovers, including physical and spiritual violence, systemic discrimination, forced acculturation, land theft, involuntary removal from their traditional territories, and economic exploitation. Confronted with the lasting consequences of colonization, Indigenous peoples continue to fight daily battles to secure their most basic rights, with self-determination and land rights being among their most vital concerns. Armstrong Wiggins, a Miskito leader from the village of Karatá in Nicaragua notes that, "[w]ithout their land base, Indians ... will not be able to survive and prosper as distinct peoples with distinct cultures and traditions." Over the last several decades, Indigenous peoples' survival and right to self-determination have been increasingly threatened by developmental, extractive, and investment activities led by States and private actors, near or on the lands they have traditionally inhabited. would be misleading, however, to argue that all Indigenous peoples are opposed to all forms of "development." Though Indigenous peoples have supported economic, social, and cultural projects conducted through their own leadership and that respect their individual and collective rights, the implementation of numerous economic projects supported by States, private companies, national or multilateral development banks on Indigenous lands and territories often infringes on Indigenous people's collective and individual rights--especially their right to self-determination and free, prior, and informed consent. the context of global capitalism, activities such as mining, constructing infrastructure, operating hydroelectric plants, oil and gas exploitation, and mass tourism have become one of the greatest challenges to the exercise of the rights of Indigenous peoples. Various human rights bodies of the United Nations ("U.N."), including the U.N. Permanent Forum on Indigenous Issues ("UNPFII"), as well as regional human rights organizations, reported a noteworthy growth in the multidimensional violence facing Indigenous peoples as a result of the degradation of the environment, the exploitation of natural resources, forced removal from traditional lands, and the militarization of Indigenous territories. Since the onset of the COVID-19 pandemic, the adverse consequences of economic activity have been further aggravated. For example, gold miners and loggers in Brazil have taken advantage of the health crisis to intensify their actions in lands traditionally inhabited by Indigenous peoples. women in particular suffer disproportionate consequences of that violence on their autonomy, status, body, and spirituality. Victoria Tauli-Corpuz, former U.N. Special Rapporteur on the Rights of Indigenous Peoples, highlighted that "appropriation is not gender neutral and Indigenous women's rights interact with violations of collective land rights." Development, extractive, and investment activities often increase Indigenous women's vulnerability to sexual violence and exploitation, forced prostitution, and trafficking while also exacerbating health risks due to the spread of contaminants that adversely affect women's sexual and reproductive rights and weaken their economic and political autonomy. The Inter-American Commission on Human Rights ("Inter-American Commission") observed a severe rise in cases of Indigenous women and girls disappearing, contracting sexually transmitted diseases, being raped, and having unwanted pregnancies in places where development projects are implemented. women activists have thus used "environmental violence" to refer to their specific vulnerability in the context of a broader environmental crisis, which is increased because of their Indigenous origin, gender, socioeconomic conditions, and rural origin. Advocacy campaigns led by Indigenous women's organizations in domestic and international fora have shed light on the violence, revictimization, and erasure their communities have experienced in connection with extractive projects, like oil and gas mega projects or other profit-driven activities, such as legal or illegal gold mining and logging. At the U.N. level, Tauli-Corpuz explicitly recognized that "the endemic violations of collective, civil and political, and economic, social and cultural rights can be seen as constituting a form of structural violence against indigenous women and girls." Hence, Indigenous women have emphasized how the adverse consequences of development, investment, and extractive activities affect both their individual rights as women and their collective rights as Indigenous people. In other words, environmental violence cannot be separated from other issues that Indigenous peoples have faced in many regions of the world, especially with the threat to Indigenous people's self-determination and land rights arising from natural resource extraction, infrastructure construction (e.g., dams, roads, solar plants, etc.), or large-scale agriculture.
The issue of environmental violence facing Indigenous women must also be analyzed in light of States' legal obligations to respect, protect, and uphold their international human rights, both as women and as Indigenous people. The U.N. Special Rapporteur on Human Rights and the Environment noted that environmental harm "interferes with the full enjoyment of a wide spectrum of human rights," including the right to life, the right to the enjoyment of the highest attainable standards of physical and mental health, the right to an adequate standard of living, and the right to live free from violence. To make States fully accountable for these kinds of violations, a growing number of international human rights standards have become resources for defending the victims of environmental abuse. 2012, the UNPFII formally commented on the existence of environmental violence against Indigenous women, affirming that "environmental violence associated with the lack of accountability of corporations and States on Indigenous lands" has adversely affected the health and well-being of Indigenous women and girls, as well as their collective rights to self-determination, culture, development, food and subsistence, life, and security.
Yet, to date, U.N. human rights standards have insufficiently protected the collective and individual rights of Indigenous women and girls against environmental violence. In particular, there is still no explicit recognition of "environmental violence" in any legally binding international instrument. This absence indicates the enduring resistance of many governments and private actors to publicly address the interconnections between the enhanced protection of human rights, including women's rights and Indigenous peoples' rights, and the preservation of the environment. Furthermore, some authors have argued that, for a long time, the environmentalist movement had limited impacts on the non-white and most marginalized groups. Diane-Michelle Prindeville writes, "leaders of the mainstream environmental groups believed that minorities did not have any interest in the conservation of environment." Wiggins also describes how many environmentalists have neglected Indigenous peoples' rights, concerns, and proposals when implementing conservation projects on the lands that they have traditionally occupied, managed, and used. a result, the connections between threats to the environment and the specific forms of violence against Indigenous women have not been properly or thoroughly assessed within the U.N. human rights framework. In 2018, the U.N. Population Fund and the Centre for Indigenous Cultures of Peru reported that Indigenous women were only mentioned in 4.1% of the environment-related recommendations issued by the UNPFII. Consequently, tackling the issue of environmental violence against vulnerable groups, including Indigenous women, appears to be a pressing challenge, as evidenced by the adoption of the 2030 Agenda for Sustainable Development by the U.N. General Assembly. Article addresses the topic of environmental justice for Indigenous women, focusing on the legal weaknesses and challenges within the U.N. human rights system to prevent the occurrence of and address environmental violence. Specific attention is paid to the experiences, narratives, and rights-based demands of Indigenous women and leaders themselves. This Article draws from the theoretical framework of intersectionality as it provides an opportunity to better comprehend Indigenous women's experiences of multidimensional violence as well as their resistance and daily battles against environmental violence. This approach is supplemented with references to relevant legal standards in the U.N. human rights system, especially regarding the rights of women and Indigenous peoples, as well as regional human rights norms and jurisprudence. Various substantive standards and procedural guarantees advanced by the Inter-American, European, and African human rights systems have the potential to inform future developments at the U.N.
This Article argues that there are momentous opportunities to advance legal standards relating to environmental justice within the current U.N. human rights system, despite the absence of a specific "right to live free from environmental violence," and to incorporate the specific needs and views of Indigenous women within these normative developments. The first section explores the contemporary U.N. legal standards which are related to environmental violence against Indigenous women, while also considering their weaknesses to effectively address this issue. The second section of this Article considers the scope of environmental violence through concrete case studies to empirically assess the legal gaps of the U.N. human rights framework. The last section explores opportunities for further legal developments at the U.N. with the aim of securing environmental justice for Indigenous women. This Article seeks to demonstrate that enhanced legal recognition of environmental violence is critical to better protect both the individual and collective rights of Indigenous women, while simultaneously advancing global environmental standards. In doing so, this Article exposes the interconnections between Indigenous peoples' rights, women's rights, and environmental rights, thereby highlighting how environmental justice requires a holistic, intersectional, and agency-focused approach.
[. . .]
Securing environmental justice for Indigenous women entails urgent and innovative legal responses from the U.N. human rights system. This Article demonstrates that advancing the protection of the rights of Indigenous women against environmental violence requires the development of holistic, intersectional, and agency-focused legal standards. Ultimately, meeting the specific needs and concerns of Indigenous women necessitates the systematic articulation of gender mainstreaming with interculturality, with sufficient dynamism to promote, protect, and fulfill their individual and collective rights simultaneously. Moreover, this Article highlights the strong interconnections between human rights, especially between Indigenous peoples' collective rights, women's rights, and environmental rights.
Acknowledging Indigenous women's agency and referring to their knowledge systems as epistemological alternatives provide unique opportunities to alleviate and remedy environmental injustices worldwide, while also thinking creatively about ways to incorporate their views in future U.N. developments. As Ambelin Kwaymullina recalls, non-Indigenous scholars, activists, and lawyers should thus make sure to "respect Indigenous sovereignty and meaningfully enact this respect, including through the layered process of listening to the voices of Indigenous women." the strengthening of a comprehensive corpus of U.N. legal standards relating to environmental justice has the potential to benefit all individuals, groups, and communities as well as Nature. The author hopes that eventually non-Western epistemologies, including Indigenous epistemologies, have the potential to take us beyond liberal human rights toward a post-liberal world where the individual is not a threat to other living subjects anymore, whether human or non-human. In this regard, the foreseeable future will certainly require global solidarity among diverse human rights movements, in a context where environmental issues represent a severe, common, and global challenge. The legal recognition of the interconnections between the principle of equality and nondiscrimination, individual and collective rights, human rights, and the rights of Nature sounds like a pressing--though promising-- challenge for all.
---
Ph.D. Candidate at Aix-Marseille University (Center for International and European Studies and Research, UMR 7318, Doctoral School of Law and Political Sciences ED 67), LL.M. in International and Comparative Law from The George Washington University Law School.
---
Become a Patreon!