---
Abstract
Excerpted From: Sarah Katz, Trauma-informed Practice: The Future of Child Welfare?, 28 Widener Commonwealth Law Review 51 (2019) (181 Footnotes) (Full Document)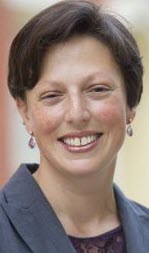 For nearly two decades, trauma-informed practice has been an increasingly prevalent approach to child welfare practice which has influenced children and youth agency casework, legal representation of children and parents, and judicial style. Acknowledging that many families who come to the attention of the child welfare system have had complex and emotionally painful life experiences, trauma informed practice puts a client's history of trauma at the forefront. The basic concept behind trauma-informed practice asks clients not 'What is wrong with you?', but instead 'What happened to you?' Trauma-informed practice is meant to be not just an individualized, but also a systemic approach to addressing the needs of families. Arguably applying a trauma lens to child welfare practice is the best practice. Yet as well-recognized as trauma-informed practice is as an effective approach to child welfare intervention, there is not sufficient attention paid to the trauma which is inflicted by the child welfare system. This article argues that this infliction of trauma is encoded in federal law primarily through the Adoption and Safe Families Act (ASFA), and thus the goals and promise of trauma informed practice are incongruent with the current state of child welfare law. This article will identify the goals and relevance of trauma-informed practice, and then evaluate child welfare law through this lens. Ultimately the article will make recommendations for legal reform which would be more in line with trauma-informed principles.
[. . .]
Further legislative reform is needed to address some of the structural barriers to meaningful trauma prevention in the child welfare system. By reducing reliance on foster care as the primary child welfare intervention, rethinking the permanency hierarchy, and increasing the use of family when placement is necessary, the child welfare system could incorporate necessary trauma-informed reform. As detailed throughout this article, trauma-informed practice is a necessary and critical approach to child welfare intervention. But the child welfare system still has a long way to go before it is truly trauma-informed.
---
Sarah Katz is Associate Clinical Professor of Law at Temple University Beasley School of Law.