Abstract
Excerpted From: Brendan Williams, Hostile Shores: Racial Exclusion Laws and the West Coast, 28 Cardozo Journal of Equal Rights & Social Justice 559 (Spring, 2022) (134 Footnotes) (Full Document)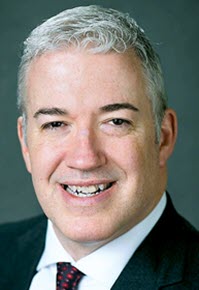 Today the West Coast is reliably in the Democratic Party's column. It was a focal point of attacks from President Trump leading up to his 2020 reelection campaign defeat.
Trump falsely accused California of sending mail-in ballots to undocumented immigrants for the 2020 election. He held a "California Sanctuary State Roundtable" in which, among other things, he referred to immigrants as "animals." He attacked the state of Washington and city of Seattle over racial injustice protests, suggesting he would federalize the response. After the shooting in Portland, Oregon of a right-wing supporter in 2020, amidst ongoing racial injustice protests, Trump called the city's mayor a "fool" and reportedly was "encouraging his supporters to move into Portland in the wake of the shooting. After the shooting, the president shared a video of his supporters driving into Portland and called those in Saturday's caravan 'GREAT PATRIOTS!"'
Trump's antipathy toward immigrants was relentless, beginning with his launching his 2016 campaign by calling Mexican immigrants "rapists." He ran what CNN described as "the most racially charged national political ad in 30 years" before the 2018 midterm election - accusing Democrats "of plotting to help people they depict as Central American invaders overrun the nation with cop killers." He was reported asking in a White House meeting, "Why are we having all these people from shithole countries come here?"
Yet it was not so long ago in history that sentiments like Trump's would have been popular on the West Coast. Indeed, in The Atlantic, Ben Zimmer traced Trump's racist language about an immigrant invasion to rhetoric on the West Coast in the 1800s:
"THE CHINESE INVASION! They Are Coming, 900,000 Strong." On August 27, 1873, readers of the San Francisco Chronicle were greeted with these words, in a notice that demanded, "What are you going to do about it? Nations of the earth take warning."
The West Coast, dating to its growing white population in the mid-1800s, and up to modern times, was a very racist region of our country, and that racism was embodied in laws and even state constitutions. That history, and how it resonates to the present day, is worth examining as we come to terms with the racial inequities that have long defined our society.
The focus here is not on the monstrous mistreatment of indigenous Native Americans. The state of Washington, for example, was until modern times long-represented by a Republican senator, Slade Gorton, known in "Indian Country" as the "Custer of the Senate" who made a career "bashing Indians as relentlessly and ruthlessly as Strom Thurmond and Jesse Helms have race-baited blacks." Its Democratic governor was labeled a "snake" by tribal leaders in 2021 when he vetoed language in an environmental projects bill "requiring tribal consultation for those projects and tribal consent for any projects that would harm tribes' cultural, archeological or sacred sites."
Nor does this article address the historic mistreatment of Latinx people. One writer, Marie Arana, describes the land gains following the war between Mexico and the United States as coming with "hostages: the Mexican American people." As she wrote:
That grudging population was not easy to exterminate; not by war, nor by verdict. There were too many to be herded down trails of tears or consigned to faraway exile, and they were useful, if vexatious. They knew the land, worked the land and could be put to work for white overlords.
They, too, suffered atrocities on the West Coast until modern times, such as the so-called 1943 "Zoot Suit Riots" in Los Angeles when military servicemembers, urged on by a racist press, attacked Latinx people in public without consequence.
These are important stories in our history, better told elsewhere.
Instead, this article focuses on Asian and Black people emigrating, or immigrating, to the West Coast states, and subject to their racist excesses, beginning with anti-Chinese sentiment in California, continuing to anti-Black exclusion in Oregon, and moving on to anti-Japanese laws in Washington. It examines how the West Coast drove one of the great American tragedies of the past century - Japanese internment during World War II. It concludes by focusing on racial equity on the West Coast today.
[. . .]
Today, "Americans tend to think of the West Coast as a liberal fortress. But not so long ago, Washington, Oregon, and California supported Republicans." And progressive policies involving race can still flounder there.
In 1998, 58% of Washington voters approved an initiative banning governmental affirmative action, and, in 2019, Washington voters very narrowly struck down a legislative-enacted restoration of affirmative action. There was some irony, as the opposition to the affirmative action legislation was spearheaded by "a group led by Chinese immigrants that opposes affirmative action and got Referendum 88 on the ballot--a move supported by Republicans."
Seattle's police department began operating under a federal consent decree in 2012 based upon allegations of racially biased policing, and yet its first Black police chief, Carmen Best, announced her resignation in 2020 after the Seattle City Council cut her salary by $1,500 a month, and also reduced the police force in a way likely to cause a disproportionate number of "officers of color" to lose their jobs. It was reported that "the Rev. Harriett Walden, a longtime police-accountability advocate and Best supporter, noted the council began 2020 with no Black representative for the first time in more than 50 years. A Black council member likely would have stuck up for Best, Walden said."
In Seattle many white students escape the public school system to attend private K-12 schools, giving Seattle the third-highest percentage of private school enrollment (nearly 22%) of any large U.S. city. Today an author of a book on segregation says Seattle public schools are more segregated than they have been in over four decades. The city itself is segregated, with its northern part "69 percent white, according to Census data. South Seattle is just 28 percent white." This is, in part, a relic of past overt racism:
In 1960, Seattle was 92 percent white. More than 90 percent of Seattle's black population was pushed into the Central District. In 1964, Seattle voters soundly defeated an 'open housing' ordinance that would have let anyone live anywhere. It lost by more than 2-to-l. The city was segregated, and a large majority wanted it that way.
In 2019 state Medicaid funding neglect forced the closure of a "nursing home opened in 1976 to serve aging issei, first-generation Japanese Americans, who faced exclusion and racism." This special nonprofit facility offered "[t]raditional Asian foods and dishes ... at each meal. Asian artwork adorns the walls. There are Japanese singalongs and sushi making activities." State policymakers reacted with indifference to its closure.
Racism may be more polite today, but as one Black woman wrote of her decision to leave Seattle, finding it not to be the "a beautiful, progressive, liberal Utopian city" many think it is: "In Seattle, I was always acutely aware of my blackness. I felt like the small black font on an all-white page of the newspaper. No matter how many black typeface words filled the page, the background is all white. Always. White."
In 1994, "voters in California passed Proposition 187. This initiative, called 'Save Our State,' denied public, social, educational and health services to undocumented immigrants in California." Never enforced, after being blocked judicially, it reportedly "led to the political awakening of Latinos in the Golden State" and the downfall of Republicans in California thereafter.
Still, in 2020, 56% of California voters rejected an effort to restore governmental affirmative action. If anything, California opposition to affirmative action had grown since "[t]he ban on affirmative action was first approved by 54% of registered Californians via Proposition 209 in 1996" - making California the first state to ban governmental affirmative action. And yet, reportedly, "California has a higher rate of inequality than Mexico."
With President Trump referring to COVID-19 as the "China virus," California accounted for almost half of the nation's reported hate crimes directed toward Asian-Americans from March 19, 2020 to February 28, 2021. The state has the second-highest proportion of Asian-American residents (roughly 16%) after Hawaii, and the "rise in anti-Asian violence and harassment" was a factor in Governor Gavin Newsom, a Democrat, filling California's attorney general vacancy in March 2021 with a progressive, Rob Bonta, of Filipino ancestry.
Politically, even during the pandemic, it was not always clear that the interests of people of color were paramount to California politicians. Even amidst pandemic-caused economic hardship, measures in 2020 meant to assist renters in danger of losing their homes were watered down by a Democratic governor, and a legislature with a Democratic super-majority, and Black Lives Matter activists were disappointed that police oversight bills "perished without a vote." However, Gov. Newsom did sign a law in 2020 "to establish a first-in-the-nation task force to study and make recommendations on reparations for slavery."
The nation's whitest big city - Portland, Oregon - became the unlikely epicenter of protests over racial inequity in 2020, and yet some Black activists were frustrated that largely peaceful Black Lives Matter protests were hijacked by disruptive white protesters. The president of Portland's branch of the NAACP wrote an op-ed stating that "white co-optation" was becoming a problem and that "'spectacle" is now the best way to describe Portland's protests. Vandalizing government buildings and hurling projectiles at law enforcement draw attention--but how do these actions stop police from killing black people?" At one point, according to the New York Times:
During 56 straight nights of protests here, throngs of largely white protesters have raised their fists in the air and chanted, "This is not a riot, it's a revolution." They have thrown water bottles at the federal courthouse, tried to pry off the plywood that protects the entrance and engaged in running battles with police officers through clouds of tear gas. In recent nights, the number of protesters has swollen into the thousands.
Businesses indiscriminately targeted by vandalism included those that were Black-owned. And the media focus on white protesters remained, as a July 2020 news story noted: "Images of the mostly white Wall of Moms, PDXDadPod and aggressive protesters have dominated much of the news coverage. Last week, a photo went viral showing a standoff between law enforcement and a naked white woman later dubbed 'Naked Athena."'
Had "spectacle" overtaken substance? One Black psychiatrist, Dr. Anita Randolph, thought so: "[O]nce the federal troops left--and with them the bulk of the protestors--Randolph, who led the team of volunteer medics, grew disillusioned. 'People don't know what they're there for,' she says. 'You ask and get one million answers. You need an answer to the question: Why is it so bad in Portland? You need to know your history."' Tired of what she perceived as systemic racism she moved out of Portland: "'In the South, people tell you they're racist,' she says. 'In Portland, it's so insidious. Do you prefer the liberal fox or the snarling wolf?"'
After a 2017 hate crime in Portland where "a white supremacist allegedly stabbed two men to death and severely wounded another who tried to intervene as he hurled racial slurs at a black woman and a Muslim woman," Keegan Stephan wrote in a Washington Post column.: "I went to high school outside Portland, and I encountered more overt white supremacy there than anywhere else. Progressive politics and discrimination are not mutually exclusive."
"Gentrification" has become the polite term for the phenomena that has pushed Black families out of Portland neighborhoods that were traditionally Black - as the comedian and social commentator W. Kamau Bell wrote in 2018:
[W]hat racist legislation couldn't accomplish, gentrification has stepped in to take care of the rest.
During my time in Portland, I talked to Ural Thomas, a local music legend and one of the last black homeowners living in one of Portland's many rapidly changing parts of the city. He described how his neighborhood shrunk from being two-thirds black-owned to now only four black homeowners. Four! Why? Redlining.
Redlining was a not-so-uncommon practice in which banks refused to extend mortgages and loans to black residents. It was outlawed by the Fair Housing Act in 1968, but can still be found in subtler forms, like realtors not showing houses in "white areas" to black people.
Portland was satirized on television as "Portlandia" - a weird, hip city--and yet, as one BBC account notes: "For people of colour in Portland in particular, there was something egregious about the city's 'Portlandia' reputation. The show - and subsequent portrayals of the city in national media - seemed to whitewash life in what was already an extremely white city."
In conclusion, that is perhaps the story of the West Coast today. Its veneer of progressivism, and admirable resistance of President Trump's overtly racist agenda through such means as disobeying his executive order against providing sanctuary to undocumented immigrants, or filing innumerable lawsuits, hides continuing racial inequities. With the bogeyman of Trump out of office, perhaps it is time for introspection. For example, looking at California, why can a state that filed 122 lawsuits against the Trump Administration, not enact affirmative action? Why can cities like Portland and Seattle not address the de facto segregationist effects of gentrification on poor people of color?
---
J.D. University of Washington School of Law, 1997; M.A. Washington State University, 1994.