---
From: https://www.nytimes.com/2018/07/18/us/grave-convict-lease-texas.html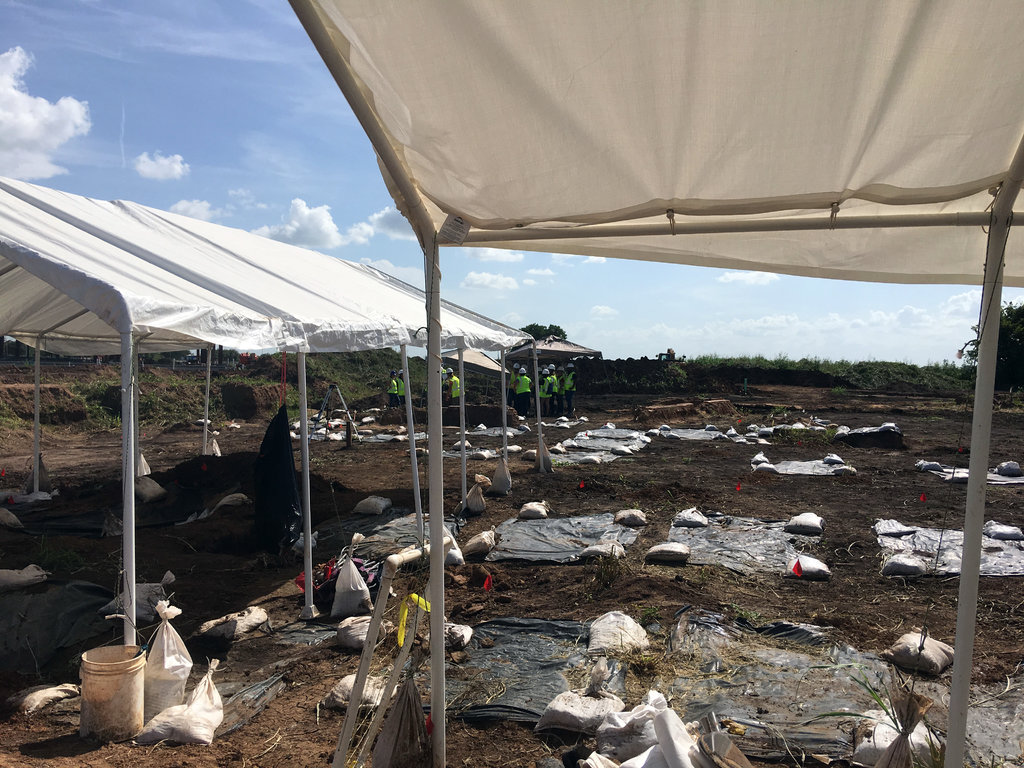 The remains of dozens of people found at a construction site in Texas this year are most likely those of African-Americans who were forced to work on a plantation there around the turn of the 20th century, officials said this week.
That finding, announced Monday, opens a window onto a little-remembered period in which black people in certain Southern states were essentially treated like slaves post-emancipation.
The remains of about 95 people were discovered early this year on a construction site outside Houston, where the Fort Bend Independent School District is building a new school, according to school district officials and court records.
This week, archaeologists announced that the bones were most likely those of African-American laborers who worked as part of the so-called convict lease system, in which the state of Texas outsourced prisoners to work and live on plantations. The researchers estimated that the cemetery, which was on the plantation's grounds, was used from 1878 to 1911.
About half of the bodies have been exhumed, and more than 20 have been analyzed. Of those analyzed, archaeologists said, all but one were male, ranging in age from about 14 to 70. All were African-American, and some may have been former slaves.
It is rare to discover an African-American cemetery from this time period, but rarer still to find a grave site of black prisoners from the convict lease era, said Ken Brown, a professor at the University of Houston who specializes in African-American archaeology
"You have a chance to study what the actual bone material has to say about what life was like — we know it was crappy, we know it was tough — but what impact does all of that have on the body?" he said.
Researchers hope to run tests that could tell which diseases the prisoners lived with, what kind of foods they ate and where they grew up.