Become a Patreon!
---
Abstract
Excerpted From: Adam Coretz, Reparations for a Public Nuisance? The Effort to Compensate Survivors, Victims, and Descendants of the Tulsa Race Massacre One Hundred Years Later, 43 Cardozo Law Review 1641 (April, 2022) (227 Footnotes) (Full Document)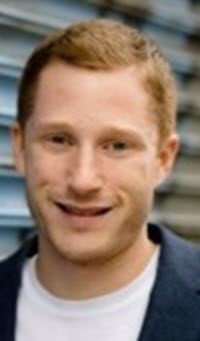 The doctrine of public nuisance, initially manifested in American law through criminal prosecutions or injunctive actions by government officials to inhibit conduct by private individuals that is harmful to the broader public, has evolved and expanded considerably over time into a sort of "super tort." The wide-ranging uses of public nuisance today have led to no small amount of criticism from scholars who argue that the use of the tort has strayed too far from its original purpose and breached rational boundaries. Notwithstanding these criticisms, the tort serves a valuable purpose: protecting public values.
In a 2020 lawsuit filed in Tulsa County District Court in Tulsa, Oklahoma (the Tulsa Lawsuit), plaintiffs argued that the city's role in the 1921 Tulsa Race Massacre and its actions in the aftermath of that event, constitute a public nuisance under the state's broad public nuisance statute. This suit follows the recent invocation of public nuisance by the State of Oklahoma against the pharmaceutical manufacturer Johnson & Johnson for harm to public health due to its role in the opioid crisis. On Tuesday, September 28, 2021, the Tulsa County District Court held a hearing on the defendants' motion to dismiss the Tulsa Lawsuit, and a decision by Judge Caroline Wall on whether to dismiss the case or send it to trial is expected imminently.
There are many obstacles and possible bars to a public nuisance claim succeeding in a suit seeking reparations for racial violence. Even if those barriers are overcome, there remains a limit on how impactful such litigation can be relative to the immense and nearly immeasurable harm of America's history of racism and racial violence. However, this novel legal strategy, if successful in the Tulsa Lawsuit, could serve as a model for other communities that have suffered events of mass racial violence without any form of reparations or redress. Whether or not the public nuisance claim is successful on the merits in this instance, it can still serve as a valuable tool within broader advocacy efforts to bring about reparations.
This Note assesses the possibility and potential impact of taking a public nuisance tort approach to redressing incidents of mass racial violence, where other efforts at reparations have fallen short. Part I provides a historical overview of the 1921 Tulsa Race Massacre. It then examines the development of public nuisance as a tort and recent contexts in which it has been applied. It also examines state statutes defining public nuisance, particularly focusing on the relevant Oklahoma state statute. Finally, it reviews the factual background and claims included in the Tulsa Lawsuit centered around the events that transpired in the summer of 1921 and reviews the broader history of efforts toward reparations for slavery and mass racial violence in the United States to provide more context. Part II assesses the viability of the public nuisance claim in the Tulsa Lawsuit, identifying the necessary factors for a meritorious public nuisance claim against the backdrop of Oklahoma statutory and case law, as well as possible obstacles. Ultimately, it finds that the lawsuit at bar should be successful. It then considers the applicability of the two possible remedies for a public nuisance--damages and injunctive relief to abate the nuisance--and finds that while both are legally permissible, injunctive relief is more appropriate to create the largest impact, in line with the goals of the litigation. Finally, it concludes that even if the public nuisance claim is dismissed, denied on the merits, or settled out of court, there is still value in bringing public nuisance suits like the one in Tulsa: no matter the legal outcome, these suits can serve to put local and state governments on notice that they must act quickly to abate any possible public nuisances emanating from past unaddressed incidents of mass racial harm to avoid liability--and once in motion, these lawsuits can drive significant public attention, further placing pressure on local officials to act.
[. . .]
Ongoing multigenerational harm caused by specific incidents of mass racial violence is within the reach of broad public nuisance statutes, such as the one in Oklahoma. However, a tort law approach to redressing racial violence cannot achieve reparations at full scale for all of the harm inflicted by the country and its state and local governments from slavery to Jim Crow to today. A legislative solution would offer a pathway to a more comprehensive set of reparations. Yet, the likelihood of passing substantial federal reparations legislation remains relatively low, even after an uptick in public support for the idea in 2020. Congress moves slowly, and besides, H.R. 40--a bill that has been introduced in every Congress for over thirty years--itself seeks only to establish a commission; it is not a bill directly proposing a specific reparations plan. A public nuisance tort strategy is a replicable model, and there is no better proof point from which to tip over the first domino than the community that suffered the most notorious and harmful incident of racial violence in Tulsa, Oklahoma. Moreover, the Tulsa plaintiffs' public nuisance claim is meritorious based on Oklahoma statutory and case law, and it should succeed. Regardless of its legal success, the lawsuit also serves a valuable purpose to advance public conversation around reparations generally and in Tulsa specifically, and to place increased pressure on local officials to take action to redress the harm still emanating from the massacre.
The harmful legacy of the massacre is a scar on Tulsa that, so long as it continues to be inadequately addressed, will hold back not only Black residents, but the entire community. There are signs that the city is taking some steps towards reconciliation. In October 2020, an excavation done by the city in an effort to investigate rumors of mass graves from the massacre unearthed eleven coffins in Oaklawn Cemetery. By June 2021, thirty-five coffins were discovered and the remains of nineteen individuals were taken to a lab for forensic analysis. According to a forensic anthropologist working on the investigation, there is evidence consistent with these individuals having likely been massacre victims. However, Tulsa Mayor G.T. Bynum has stated that cash payment reparations would divide the community and thus is not something he would consider. There is no indication that any statewide legislation is likely either. So long as this is the case, a public nuisance suit not only makes a viable legal claim on the merits, but also forces a necessary conversation that it seems the city and state are otherwise unwilling to have.
---
Staff Editor, Cardozo Law Review (Vol. 42); J.D. Candidate (May 2022), Benjamin N. Cardozo School of Law; B.A., George Washington University (2012).
---
Become a Patreon!