---
Abstract
Excerpted from: Lolita Buckner Inniss, A Critical Legal Rhetoric Approach to In Re African-American Slave Descendants Litigation, 24 Saint John's Journal of Legal Commentary 649 (Summer 2010) (261 Footnotes)(Full Document)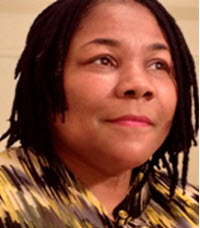 Critical legal rhetoric is a means of explicating the way in which rhetoric and ideology relate to law. It names the rhetorical practices and clarifies the ideologies that go into making up the law's articulations. Critical legal rhetoric is, in other words, a way of understanding not only why law performs its work, but how. Critical legal rhetoric is an analytical approach that concerns itself with both the structural and material aspects of a text in order to trace the recurring forms that inhabit both the legal and the public sphere. The chief methodological framework for performing critical legal rhetorical analysis comes from the work of Marouf Hasian, Jr., particularly his schema for analysis, which he calls "substantive units" in critical legal rhetoric. Critical legal rhetoric is a potent tool for exposing the way in which the public ideologies of society and the private ideologies of jurists, legislators and other legal actors are manifested in legal and law-like pronouncements.
In this article I apply critical legal rhetoric to the judicial opinion rendered in response to the Defendants' Motion to Dismiss Plaintiffs' Second Amended and Consolidated Complaint in In Re African-American Slave Descendants. This case concerned the efforts of a group of modern-day descendants of enslaved African-Americans to obtain redress for the harms that slavery caused not only to their ancestors, but also to themselves. While it does not concern well-known litigants or high profile issues, and therefore figured little in the broader public consciousness, the case is important because it documents the dramatic struggles of blacks for racial inclusion, which are emblematic of the wider American effort to craft an inclusive liberal culture of citizenship. As such, it lends itself especially well to a critical legal rhetorical analysis. Because the focus of this article is a particular methodological approach to legal rhetorical analysis, I do not address the substantive legal nature of reparations claims more broadly, as has been done in some other recent articles. Instead, I use reparations and slavery as the context for illustrating critical legal rhetoric. after introducing the African-American Slave Descendants case, I explain the genealogy of critical legal rhetoric as a prelude to a discussion and application of the methodology. I briefly trace the evolution and meaning of the term 'rhetoric' and examine the relationship between rhetoric and law. I then explore the connection between rhetoric and ideology, which is crystallized in the form of the ideograph and its use as a tool of what is known as critical rhetoric. Finally, I show how critical legal rhetoric is achieved by bringing critical rhetoric to law, and thereafter apply critical legal rhetoric to the case of In Re African-American Slave Descendants.
. .
. Such a project is, of course, subject to the critique that its outcome may be highly dependent on the methodology selected for performing a language based analysis. This is especially true given the fact that critical legal rhetoric is a relatively recent development in the much broader field of critical discourse analysis. Critical legal rhetoric, like critical discourse analysis, concerns itself with the way in which language is deployed ideologically in texts. However, there are clear distinctions to be made between the two. Genres of rhetorical criticism such as critical legal rhetoric typically consider the mechanisms that texts employ to frame meaning, and the ways in which, and/or the extent to which, such meaning creates understanding and promotes identification between rhetoric and audience. Discourse, by contrast, focuses on the interplay of texts (intertextuality) and discourses (interdiscursivity) in order to illuminate the nature of socio-political struggle and show the relationship between texts and macro-sociological issues. In short, critical legal rhetoric is about how language functions in law to produce and sustain power and legitimacy in the context of what is very clearly an active rhetorical culture. As such, it becomes a potent tool.
---

Professor, Cleveland Marshall College of Law, Cleveland State University