Become a Patreon!
---
Abstract
Excerpted From: Sophia DenUyl, The Particular Harms of the "Good Immigrant" Versus "Bad Immigrant" Construction on Black Immigrants in the United States, 36 Georgetown Immigration Law Journal 755 (Winter, 2022) (128 Footnotes) (Full Document)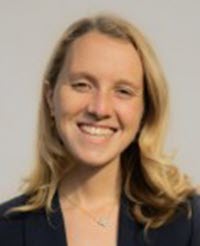 Between February 1 and March 30, 2021, U.S. Immigration and Customs Enforcement (ICE) sent more than twenty-four flights, carrying between 1,300 and 1,500 people, back to Haiti. In fact, in the first two months of their administration, President Biden and Vice President Harris deported more Haitian immigrants than the Trump administration did in all of fiscal year 2020. The American Civil Liberties Union described the situation in Haiti as "lethal." Advocates called these deportations "death flights" due to the dire conditions and high risk of violence that these immigrants face upon return. Many advocates have noted the symbolic significance of the fact that the new administration spent the better part of Black History Month deporting Black immigrants.
The foreign-born Black population in the United States nearly doubled between 2000 and 2019, spiking from 2.4 million to 4.6 million. 88 percent of Black immigrants in the United States are from African or Caribbean countries (46 percent and 42 percent respectively), while 12 percent are from countries outside those regions (Guyana, Mexico, and Honduras are the top three). The anti-Blackness that penetrates every system and structure in America does not spare Black immigrants, regardless of their country of origin. As has been noted by various scholars and advocates, oftentimes when a Black immigrant steps foot in America, they feel that they are no longer seen as Haitian, Nigerian, or Cameroonian: they are seen as Black. Anti-Blackness in the immigration apparatus serves to disadvantage Black immigrants in countless ways. For example, Black immigrants make up less than 5.4 percent of the undocumented population but accounted for 10.6 percent of all deportation proceedings between 2013 and 2015. Black immigrants also face disproportionate asylum denial rates, significantly higher bond rates, and harsher detention conditions, among other obstacles.
This Note will examine the ways in which anti-Blackness in the U.S. immigration system leads to disparate outcomes for Black immigrants--from those detained at the southern border upon arrival, to those who have resided in the country for decades. First, it will describe how the Biden-Harris administration began leaving Black immigrants behind from the moment it took office, despite its mission to restore humanity to U.S. immigration policy. This Note will then argue that the proclivity to render Black immigrants invisible is unfortunately nothing new: The stories of Black immigrants have long been erased by both activists and the media, and policies that harm them are often greeted with less public outrage. Specifically, this paper argues that Black immigrant voices have been decentered and ignored in large part due to the false, harmful "good immigrant" versus "bad immigrant" construction that has come to overwhelm the national immigration debate. While this dichotomy affects many immigrant groups, it arguably has an especially harmful effect on Black immigrants, in part due to the anti-Blackness embedded within the immigration reform movement itself. Finally, this Note will suggest that there is a strong need to center more activism that connects both the Black and immigrant movements.
[. . .]
This Note has sought to expose the ways in which Black immigrants, from asylum seekers to longtime residents, are consistently erased in the national immigration debate--whether under an openly racist, xenophobic administration, or under an administration which believes in "securing our values as a nation of immigrants." In particular, it is clear that Black immigrants are often rendered invisible because of America's deeply-rooted anti-Blackness that can be seen throughout immigration policy by taking a closer look at the "good immigrant" versus "bad immigrant" construction. Thus, advocates for Black immigrants have increasingly called for more forms of intersectional activism, which can be seen in organizations like BAJI and the UndocuBlack Network. The work of such organizations must be publicized and prioritized by the broader immigration reform movement, the media, politicians, and the countless allies who took to the streets chanting "Black Lives Matter" and to the airports shouting, "No Ban, No Wall."
---
Sophia DenUyl is a third-year J.D. Candidate at Georgetown University Law Center and holds a bachelor's degree in Political Science from Barnard College.
---
Become a Patreon!