Abstract
Excerpted From: Medha D. Makhlouf and Patrick J. Glen, Immigration Reforms as Health Policy, 15 Saint Louis University Journal of Health Law & Policy 275 (2022) (377 Footnotes) (Full Document)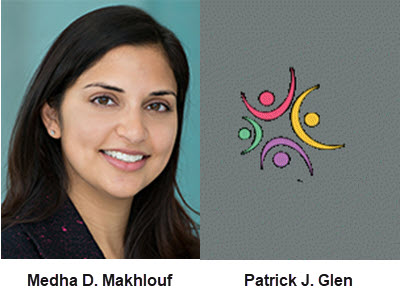 In a nation struggling to manage the disastrous health and economic impacts of the COVID-19 pandemic, it is imperative for political leaders to think about how legal reforms of any kind would affect individual and population health. A major goal of health policy is to improve individual and population health and well-being by expanding access to health care. Given the disparate effects of the pandemic on noncitizens living in the United States, immigration law and policy reforms present opportunities to advance or hinder health policy goals.
Noncitizens' vulnerability to the pandemic's negative effects arise from their often precarious economic positions coupled with legal barriers to accessing health care. First, noncitizens are overrepresented as a share of the total population in many of the industries hit hardest by early shutdowns, including hospitality and related work. Second, they are likewise overrepresented in "essential work" positions, where both lawful and undocumented immigrants continue to work long hours throughout the pandemic. Finally, there is a complicated maze of laws regulating noncitizens' access to health care and other public benefits, exacerbating the economic pain felt by unemployment and making it less likely that those with health problems, including from COVID-19 itself, would be able or willing to secure treatment.
At the same time, some noncitizen health care professionals seeking to serve the country during this time of crisis have faced immigration-related legal barriers to doing so. During the COVID-19 pandemic, the nation became acutely aware of the shortage of health care professionals relative to need. This workforce issue both preceded and will outlast this pandemic. Noncitizen health care professionals are vital to our health care system not only because they help to fill gaps in the general health care workforce, but also because they are disproportionately likely to provide care in medically underserved communities. In addition, they contribute to the diversity of the health care workforce, improving the health care system's ability to provide the best possible care to diverse patient populations.
With the 2020 election resulting in unitary control of the political branches for the Democratic Party, and the pandemic still an omnipresent reality, now is the time to rethink the immigration laws and policies that have limited noncitizens' access to public benefits for decades and that contribute to the health care workforce shortage. To be sure, noncitizens' contributions to the United States' efforts at fighting the pandemic have received attention, and Congress is considering a number of measures that would lead to lawful residency and eventually citizenship for certain classes of noncitizens who have been engaged in essential work. Although a step in the right direction, such a limited measure would leave untouched the most draconian provisions restricting noncitizen access to public benefits. They also leave intact the legislative framework limiting the availability of visas for noncitizen medical professionals. As part of any effort to comprehensively reform immigration law during and after the pandemic, Congress should consider how and whether such reforms are helping to achieve health policy goals relating to improving access to health care.
Part II presents three issues at the intersection of health policy and immigration law. These intersections are pervasive throughout the immigration process, beginning with bases for denying admission to noncitizens or removing previously admitted noncitizens, limiting the legal paths open to those who want to immigrate, and prohibiting or limiting access to public benefits even after a noncitizen has been lawfully admitted to the United States. Using this foundation, Part III describes opportunities for reform relating to these three distinct intersections between health policy and immigration law: (1) repealing the public charge ground of deportability and revising the public charge ground of inadmissibility; (2) expanding immigrant access to health coverage by eliminating eligibility restrictions tied to immigration status and repealing punitive laws targeting employers of undocumented immigrants; and (3) establishing distinct visas for physicians and other health care professionals and relaxing occupational licensing criteria in order to ease noncitizens' admission to the United States, cure the deficit in the health care workforce, and provide more and higher quality services to underserved communities in the United States. Part IV discusses opportunities to more fully realize the goals of statutory reforms through conforming administrative actions, including providing access to subsidized health coverage to beneficiaries of Deferred Action for Childhood Arrivals (DACA), ensuring enforcement of the Department of Homeland Security's (DHS) sensitive locations policy, limiting information-sharing between health care providers and immigration enforcement agencies, providing clear and accurate information to immigrant communities about eligibility for and immigration consequences of accessing public benefits, and encouraging state-level action to expand immigrant access to subsidized health coverage.
[. . .]
Immigration law and health policy are intricately linked, and Congress has the opportunity to advance reform efforts in both areas that would be mutually reinforcing. Repealing the public charge ground of deportation, while excluding public benefits from consideration in assessing inadmissibility as a public charge, would free noncitizens from the fear of utilizing benefits to which they are entitled, which in turn would contribute to better health outcomes in the immigrant community. As the COVID-19 pandemic has shown, the health of citizens and noncitizens is interconnected, and improving and safeguarding noncitizen health will necessarily safeguard the health and well-being of the citizen population, too. Liberalizing the conditions for admitting noncitizen medical professionals would similarly benefit citizens and noncitizens alike. It would provide a path to residency in the United States for thousands of additional immigrants each year, while serving to bridge the gap between the demand for such professionals and the supply, which is widening with each passing year. Again, this is an immigration reform that can better serve the entire population of the United States by addressing the shortage of health care professionals for all communities, while also providing opportunities for health care professionals who may be better poised to serve the many immigrant communities in the United States. Expanding noncitizen access to health coverage is in the same vein by promoting access to important preventative care at a lower cost than the existing alternatives, while improving the health outcomes of noncitizens with the obvious spillover benefits to the health of the entire U.S. population. Considering that the reforms recommended in this Article track with reforms either previously enacted or currently being considered speaks to their reasonableness. The only real question is whether Congress will recognize immigration law's impact on health policy and act to bring them into alignment.
---
Associate Professor and Director, Medical-Legal Partnership Clinic, Penn State Dickinson Law; Assistant Professor, Department of Public Health Sciences, Penn State College of Medicine (This email address is being protected from spambots. You need JavaScript enabled to view it.).
Adjunct Professor, Georgetown University Law Center; Senior Litigation Counsel, Office of Immigration Litigation, Civil Division, United States Department of Justice.