Abstract
Excerpted From: Delphine Rodrik, Solidarity at the Border: How the EU and US Criminalize Aid to Migrants, 39 Berkeley Journal of International Law 81 (2021) (265 Footnotes)(Full Document)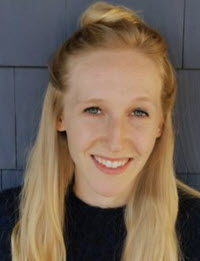 In March 2019, three teenagers from Guinea and the Ivory Coast were accused of hijacking a commercial ship that had rescued them and over 100 other asylum seekers and migrants and forcing it to head toward Malta. After boarding the El-Hiblu 1 from their deflating rubber boat, those rescued report that its captain told them they would be taken to Europe, while radio transcripts document an EU aircraft directing the captain to return them instead to Libya, from where they had fled. When members of the rescued group realized the boat was heading back toward Libya, they said they began to protest until the captain, alarmed at their apparent distress, shifted course. The captain, however, reported to Maltese authorities that he was changing course because he had "lost command of his ship." Maltese special forces and members of its counterterrorism unit boarded the ship as it entered Maltese waters. The three teenagers--who, as English speakers, had facilitated communication with the ship's crew detained, charged with terrorism and piracy, and imprisoned for more than seven months before being released on bail. As of late March 2021, when this Note was last updated, they still face a trial that could condemn them to life imprisonment.
Despite conflicting accounts of how this change in the El-Hiblu 1's course came about, the false narrative of migrants violently taking control of a ship soon captivated media and political discourse. Newspapers covering the story led with headlines such as, "Malta seizes merchant ship hijacked by migrants." Italy's Interior Minister at the time, Matteo Salvini, used these events to support his pledge to prevent ships carrying migrants from docking in Italy: "These are not migrants in distress, they are pirates," he announced. In grouping all those rescued on board as a collective threat, the authorities had "accused the three [teenagers] of being our leaders," said one individual who had been aboard and praised the teenagers' efforts to calm down the group and relay information between them and the ship's crew. But, he explained, "none of us know each other--only, all of us have black skin." In addition, sensational claims ignored that those on the ship "faced systematic human rights violations upon return to Libya, including arbitrary detention, torture, sexual violence, and forced labor." These depictions also disregarded that their alleged wrongdoing was demanding that they not be refouled directly to a country where they had faced torture and other grave human rights violations--that one of the key tenets of international refugee law be upheld.
Today, the word "migration" is often linked to similar rhetoric of danger and threat, bolstered by imagery of individuals traveling in caravans or on overcrowded boats toward the borders of the Global North. While some leaders still purport to acknowledge the needs of those seeking protection in the United States and Europe, global policies have instead tightened access to asylum procedures and other legal migration pathways, aiming to deter refugees from arriving. The United States has narrowed applicants' asylum eligibility; attempted to outsource its migration management by returning asylum seekers to Central American countries and otherwise obstructing their access to the border; and weakened already minimal protections against removal of non-citizens within its borders. Similarly, the European Union has placed the burden of refugee processing on countries on its borders and incentivized restricted access to its territories; negotiated unchallengeable deals designating non-EU States as safe countries to which refugees can be returned despite scant evidence that they offer lasting protection; and authorized the immediate removal of asylum seekers without process from the European territories to which they manage to arrive. In both regions, restrictive policies are inseparable from racism and colonial legacies, with Black asylum seekers and migrants often facing harsher treatment than others as suggested by the case of the teenagers on board the El- Hiblu 1. These practices perpetuate the narrative that those who cross borders without authorization are "illegal" or "unlawful" (if not criminals or terrorists undeserving of protection, and ultimately responsible for the often deadly consequences of attempting irregular entry. Conveniently, this narrative also obscures the role of State decision-making in dismantling nearly all plausible legal means of accessing the international protection regime.
Broadly, such efforts are representative of developments in "crimmigration" practices, namely the means by which States have merged criminal law theories of deterrence and punishment into the immigration context, and border externalization efforts, by which States pass off migration management and administration to extraterritorial actors. This Note explores the convergence of the two trends on individuals acting in solidarity with those whom these tactics lock out. While the principle of solidarity may be seen as essential to the proper functioning of an international protection framework, this Note examines how States instead punish those that act in its spirit by supporting migrants and, by extension, punish the targets of its protection themselves. Often called the criminalization of solidarity, compassion, or simply "Good Samaritan" acts, States have attempted to stunt what former UN Special Rapporteur on extrajudicial executions Agnès Callamard describes as the "unspoken backbone of the international refugee assistance regime:" those who formally or informally assist migrants and asylum seekers by providing assistance and services like food, shelter, legal advice, or pathways to safer ground. Today, those who leave water for, or offer shelter to, migrants in the desert borderlands of the United States-Mexico frontier or the rough terrain between European States, rescue migrants in distress at sea, or accompany migrants in caravan or protest face investigation and prosecution for their acts. A study from the Research Social Platform on Migration and Asylum ("ReSOMA"), for example, documented at least 49 cases of prosecutions or investigations into 158 individuals in Europe for such actions between 2015 and 2018. According to Syracuse University's Transactional Records Access Clearinghouse, more than 4,500 individuals were charged with "bringing in and harboring migrants into the US" in the 2018 fiscal year alone, ensnaring similar groups in what has been described as an "enforcement dragnet." Among those scrutinized include religious leaders, journalists, lawyers, activists, and humanitarians, often the only witnesses to State-sanctioned violence against non-citizens at these borders. Yet, under the European Facilitator's Framework and the United States' criminal statute on bringing in and harboring non-citizens, it is they who are sanctioned for facilitation or smuggling.
This Note puts in focus American and European efforts to criminalize their actions--which will be referred to broadly as migrant solidarity shed light on how these frameworks have been repurposed to further erode protections for asylum seekers and migrants, while also cracking down on dissent against anti-migrant policies. Drawing on key examples and cases from both contexts, it demonstrates that the United States and European States have employed remarkably similar tactics. On both continents, legal arguments through which this criminalization has been pursued and challenged highlight that even appeals to protected humanitarianism and association, expression, or religious belief are under threat in a climate that has politicized the foundations of the international protection framework. And by eroding space for legitimate assistance, the criminalization of migrant solidarity through anti-smuggling legislation, in effect, criminalizes migrant and asylum seekers' access to these already limited yet fundamental protections. In fact, this Note argues, the application of these regimes to migrant solidarity further incentivizes offloading blame on those that manage to make it past today's fortified borders, erecting another barrier--or border--in an ever-narrowing maze to protection.
Before exploring the anti-smuggling frameworks increasingly applied in this context, Section I sketches developments in the crackdown on migrant solidarity in both Europe and the United States, tracing their shared features. Section II introduces the international framework on migrant smuggling, as well as other international legal regimes implicated by the criminalization of migrant solidarity, and then explores the European and American anti-smuggling frameworks utilized to delegitimize acts of solidarity. Section III then reviews cases from the United States and France that challenge the criminalization of migrant solidarity via constitutionally-or statutorily-protected belief, expression, and association. Finally, the Conclusion returns to the case of the El-Hiblu 1 to depict how the application of these frameworks to such solidarity undermines and upends the international protection framework by fundamentally disavowing legitimate acts of solidarity and the connections on which it depends.
[. . .]
In both Europe and the United States, the application of anti-smuggling frameworks to migrant solidarity has justified continued State suspicion of this work, shrinking space for interaction with asylum seekers and migrants, as well as their access to key protections. By targeting actors perceived to challenge securitized and deterrence-based migration policies, this use of anti-smuggling legislation superimposes a focus on dissent and criminality on actions fundamentally in line with the international protection framework--and, by extension, on migrants' and asylum seekers' needs for protection in the first place. European and American actors, however, at least benefit from the increased public scrutiny their cases receive, as well as the wider range of constitutional rights they can attempt to vindicate in court by virtue of citizenship. Scott Warren and Cédric Herrou are cases in point. The experiences of immigrants such as Maru Mora Villalpando, whom the United States placed into deportation proceedings after her campaigning against human rights abuses of migrants, suggests that the targeting of activists via their immigration status is a real tactic of immigration enforcement with potentially devastating outcomes. Moreover, a recent transfer of ICE detainees to a detention facility where many contracted COVID-19, merely to facilitate the deployment of DHS "tactical teams" to Black Lives Matter protests via the same charter flights, demonstrates the often unclear boundaries between State efforts to police dissent and migration, with immigrants paying the price.
Returning to Malta's prosecution of the teenagers aboard the El-Hiblu 1 helps to demonstrate how even indirect applications of anti-smuggling frameworks to migrant solidarity redistribute blame in line with the narratives that legitimize them. One observer who attended relevant court proceedings in Malta described efforts to prosecute the three teenagers as such:
A criminal act was committed in a legal sense, and someone has to be punished for this. Either the ship was hijacked, and the three teenagers accused are guilty, or the crew fraudulently portrayed the situation in order to get access to Maltese waters, which would fall under smuggling charges. The perspective of the prosecution is that this has to be resisted by the government in a way to not to give any rescue ship carte blanche.
Other commentators have also entertained the idea that the ship's crew may have "wanted to be a good Samaritan but also avoid criminal charges" by describing its shift in course as one made under duress. This is a stark example of how the application of these frameworks forces a nonsensical choice: either sanction those compelled to protect migrants and asylum seekers from refoulement, or punish migrants and asylum seekers for insisting that rights guaranteed to them under international law be respected. In the former case, rescuers must be conceptualized as smugglers; and in the latter, asylum seekers and migrants are framed instead as hijackers, pirates, or terrorists blamed for having made it into State territory in spite of obstacles intended to deny them every opportunity.
In this way, European and American abuse of these frameworks does more than whittle away at the contours of the humanitarianism States purport to respect; it aims to deny the very possibility of genuine solidarity even as it persists. These efforts attempt to widen the gap and impose another border between migrants and citizens, yet in impacting citizens and non-citizens alike, they also highlight the important ways that their rights are intertwined--by eroding protections for both. While the dangerous impacts of these framings will likely continue to meet important challenges in court, the abuse of these frameworks further reduces the concept of international protection into an illusory promise rarely accessible without the risk of criminal prosecution.
---
J.D. Harvard Law School, 2020.