Become a Patreon!
---
Abstract
Excerpted From: Liav Orgad, When Is Immigration Selection Discriminatory?, 115 AJIL Unbound 345 (2021) (18 Footnotes) (Full Document)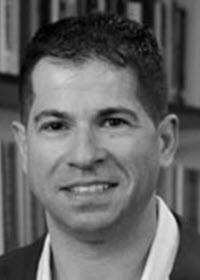 Managing global migration is one of the most pressing issues of our time. Traditionally, international law has not generally regulated immigration and citizenship law; it defers to state authority in setting up rules and procedures for entry into the territory and citizenry. The lack of clear regulation--and a commonly accepted methodology on how to evaluate discriminatory borders--creates acute problems in terms of protecting human rights, promoting state interests, and setting up international cooperation. Against this background, this essay offers a legal framework to examine when borders are discriminatory. It includes a three-step process that examines the goals, criteria, and means of immigration and citizenship selection. With almost 300 million international immigrants worldwide living outside their country of origin in 2020, developing such a framework has become an urgent need.
[. . .]
International law provides little guidance to help states distinguish between permissible and impermissible goals, criteria, and means for immigrant selection. This situation makes it difficult even for international law scholars to have a common ground for a legal debate on these questions. I share the sentiment of some of the authors of this symposium that citizenship regimes are often arbitrary. But given the current structure of world politics and the existence of the nation-state as the leading player in international law, some distinctions must be made, and not all should constitute unlawful discrimination. Such an argument is possible, but one should first clarify what turns legal differentiation into unlawful discrimination, under what legal tests and moral principles, and in which circumstances.
---
European University Institute, Florence, Italy; WZB Berlin Social Science Center, Berlin, Germany; Peking University School of Transnational Law, Peking, China; Interdisciplinary Center (IDC) Herzliya, Israel. The essay is supported by an ERC Starting Grant (# 716350).
---
Become a Patreon!