Become a Patreon!
---
Abstract
Excerpted From: Jordan Gross, Taking Stock: Open Questions and Unfinished Business under the VAWA Amendments to the Indian Civil Rights Act, 73 Hastings Law Journal 475 (February, 2022) (227 Footnotes) (Full Document)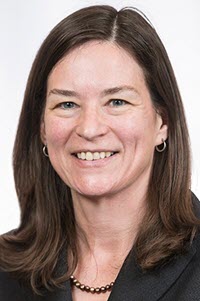 The federal government's relationship with Tribal nations is extra-constitutional because no Tribal nation was a party to the United States Constitution. Thus, neither the U.S. Constitution, nor the Bill of Rights, constrain Tribal governments. Nonetheless, the federal government has asserted the right to regulate Tribal governments' authority to investigate, prosecute, and punish wrongdoing in Indian Country under treaties, statutes and caselaw. The primary statutory tool for federal regulation of Tribal court criminal procedure is the Indian Civil Rights Act of 1968 (ICRA), often referred to as the "Indian Bill of Rights." When enacted, ICRA replicated most of the procedural protections in the Bill of Rights applicable to the states, as then interpreted by the Supreme Court. ICRA, in tandem with decisions by the Supreme Court, sets out procedures Tribes must extend to criminal defendants in their courts, caps their sentencing authority, and limits their criminal jurisdiction over non-Indians who commit crimes in Indian Country.
Congress has amended ICRA four times since it was enacted in 1968. The 1968 version limited Tribes' criminal sentencing authority to six months imprisonment and a fine of $500. In 1986, Congress amended ICRA to raise the cap to one year and $5,000. In the interim, in its 1978 decision in Oliphant v. Suquamish Indian Tribe, the Supreme Court held that Tribes lack criminal jurisdiction over non-Indians who commit crimes in Indian Country, absent congressional authorization. Later, in 1990, the Court held that Tribes only possess inherent authority over their own members, and that they cannot exercise criminal jurisdiction over Indians who are not members of their Tribe, absent congressional authorization. In response, Congress immediately amended ICRA to make clear that Tribes do, indeed, possess inherent power over all Indians who commit crimes in Indian Country. Congress left the Court's ruling prohibiting Tribes from exercising criminal jurisdiction over non-Indians without congressional authorization intact until relatively recently.
Parts of Indian Country are the most dangerous places in the United States, particularly for indigenous women and girls. American Indian and Alaska Native women experience higher rates of violence than any other women in the United States. This violence occurs mostly at the hands of non-Indians. This is due largely to the jurisdictional voids in Indian Country created by federal laws and policies. The Oliphant Court's decision has contributed to pockets of lawlessness in Indian Country where non-Indians consider themselves above the law. ICRA's limits on Tribes' sentencing authority relegated Tribes' punishment power to misdemeanor penalties, even for the most serious offenses committed in their communities.
Public scrutiny and pressure to address the public safety crisis in Indian Country led Congress to enact significant amendments to ICRA twice in the last decade: in 2010, it amended ICRA with the Tribal Law and Order Act (TLOA); in 2013 it amended ICRA with the Violence Against Women Reauthorization Act (VAWA 2013). TLOA gives Tribes the option to increase their sentencing authority from one year of incarceration to three years, and from $5,000 in fines to $15,000. To do so, Tribes must adopt more expansive criminal procedural protections for Tribal court defendants than those required under the 1968 default provisions of ICRA. VAWA 2013 provides Tribes a pathway for re-asserting criminal jurisdiction over non-Indians for the first time since the Court's 1978 Oliphant decision and recognizes Tribes' inherent authority to exercise jurisdiction over all persons who commit crimes in Indian Country. But it limits the reach of that jurisdiction to crimes involving dating or domestic violence, or violations of protection orders. This is labeled "special domestic violence criminal jurisdiction," often shortened to "SDVCJ." To exercise SDVCJ, a Tribe must be a "participating tribe," which means it has adopted the procedural protections set out in TLOA, and additional procedural protections for non-Indian defendants under VAWA 2013.
Congress cabined SDVCJ in three ways. First, it excluded crimes committed by non-Indians against other non-Indians. Second, it excluded non-Indian perpetrators who lack ties to the Tribal community in which they commit their crimes. And third, it limited the types of crimes subject to SDVCJ, including only some types of domestic violence offenses, and some protection order violations. These exceptions and limitations incorporate facts and circumstances that are often treated as jurisdictional requirements.
This Article analyzes two issues. First, whether the existence or absence of SDVCJ facts and circumstances are jurisdictional in an adjudicative sense. That is, whether a Tribal court's power to hear and resolve criminal cases against non-Indian defendants hangs on their proof. The second, and closely related, issue this Article takes up is whether the existence of these facts and circumstances, whether adjudicative requirements or not, are matters of law to be determined by the court, or whether they must be submitted to a jury.
Federal courts have examined many aspects of these questions extensively in the context of state and federal constitutional criminal procedure. As noted, however, Tribal justice is not part of the constitutional scheme. As such, interpretation of ICRA is not bound to federal constitutional jurisprudence. VAWA 2013, however, introduced a wrinkle in this constitutional arrangement with a "catch-all" provision. In prosecuting non-Indians, Section 1304(d) of ICRA requires Tribes to extend "all other rights whose protection is necessary under the Constitution of the United States in order for Congress to recognize and affirm the inherent power of the participating tribe to exercise special domestic violence criminal jurisdiction ...." On its face, this provision appears to require participating Tribes to afford non-Indian defendants all (unidentified) federal constitutional rights they would enjoy if prosecuted in state or federal court. Section 1304(d) naturally invites consideration of just how much federal constitutional common law VAWA 2013 injects into SDVCJ prosecutions generally. Specifically, it raises the question of when federal common law informs or dictates the resolution of the two primary issues identified above--how to classify SDVCJ facts and circumstances, and whether they must be submitted to the jury.
VAWA 2013's Indian Country provisions were implemented and adopted in stages. Although Congress enacted VAWA in 2013, the statute's Indian Country provisions were not implemented until 2015. In the first phase, participation was limited to five Tribes who were required to seek and obtain approval from the U.S. Department of Justice to participate in a pilot project. They included the Assiniboine and Sioux Tribes of Fort Peck, the Confederated Tribes of the Umatilla Indian Reservation (CTUIR), the Pascua Yaqui Tribe, the Tulalip Tribes, and the Sisseton-Wahpeton Oyate of the Lake Traverse Reservation. There are 574 federally recognized Tribal Nations situated within the United States. As of August 2021, only twenty-seven are exercising SDVCJ. VAWA 2013's impact has been limited because the resources required to implement it are beyond the reach of many Tribes and federal funding has been limited or slow in coming. This is an opportune time to take stock of the TLOA and VAWA 2013 amendments to ICRA--it follow the ten- year anniversary of TLOA's enactment, and the five-year mark for implementation of VAWA 2013's Indian Country amendments to ICRA. It may also mark the start of a new era of expanded Tribal criminal jurisdiction if, and when, Congress enacts the Violence Against Women Re-Authorization Act of 2021. VAWA 2021 was first proposed in 2018, and it was pending in the Senate as of the publication of this Article. If enacted, VAWA 2021 will further expand Tribes' inherent authority to address wrongdoing in their communities.
The intended audience for this Article is practitioners, judges, policymakers, lawmakers, and scholars who have a working knowledge of the contours of Indian Country criminal jurisdiction and are familiar with ICRA's history and background. Its purpose is twofold. First, to analyze important unresolved legal issues concerning the nature and scope of SDVCJ. Second, to highlight questions that will remain open even if Congress adopts pending VAWA legislation. A concrete, novel, and practical function of this Article is to provide a road map for making informed decisions in structuring charging documents, pretrial motions, jury instructions, and special verdict forms in SDVCJ prosecutions.
In researching this Article, I visited some of the Tribal Nations who were among the first to adopt VAWA 2013 jurisdiction. On those visits, I learned about how some Tribes have reformed their procedural codes and court policies to incorporate TLOA and VAWA 2013 requirements. During my visits, I was given the opportunity to engage in conversation with Tribal judges, prosecutors, defense counsel, advocates, and court personnel, and to observe court proceedings, all which helped me better understand how the VAWA 2013 amendments to ICRA intersect with Tribal law and sovereignty interests. In each community, I was graciously welcomed into meetings, courthouses, and offices, to observe how Tribal communities. I am grateful for the many courtesies that were extended to me on my visits and would like to dedicate this Article to the Fort Peck Assiniboine & Sioux Tribes, the Pascua Yaqui Tribe, the Tulalip Tribes, the Confederated Tribes of the Umatilla Indian Reservation, and other Tribal Nations exercising or contemplating opting into VAWA jurisdiction. It is my hope that the research and observations here will help untangle some of the many complexities Congress and the Court have injected into Indian Country criminal jurisdiction.
[. . .]
A fundamental aspect of sovereignty is the power to define and punish wrongdoing in territory subject to a sovereign's authority. Outside of Indian Country few things are as straight-forward as criminal jurisdiction in the United States--if you violate a state's criminal law, you are subject to prosecution and punishment by that state, regardless of your citizenship or ancestry. In Indian Country, however, the Court and Congress have created a convoluted tripartite and overlapping jurisdictional scheme, with some criminal matters assigned to the Tribes, some to the federal government, and some to the States, or some combination thereof. This "system," such that it is, has demonstrably dangerous consequences for Indian Country. Legal confusion and loopholes in criminal systems are more than interesting law review fodder, they are magnets for opportunists and predators.
The TLOA and VAWA 2013 amendments to ICRA were intended by Congress to expand Tribes' criminal punishment and jurisdictional reach, a long overdue correction to restrictive federal policies grounded more in fear than fact about Tribes' competence to fairly dispense justice within their borders. As demonstrated in this Article, however, Congress's incremental approach has generated almost as many issues as it has purported to address. Congress's latest proposed installment, reflected in H.R. 1620, is a positive step in that it is at least responsive to specific concerns Tribes have raised about the fractured nature of Indian Country jurisdiction. However, as demonstrated here, even if Congress enacts new VAWA legislation it will have failed to address some of the technical legal issues in the VAWA scaffolding that make prosecuting non-Indians challenging, costly, and uncertain for Tribes. In doing so, Congress has erected yet more roadblocks and disincentives in the paths of Tribes seeking to exercise restored jurisdiction over conduct that threatens the safety of their communities.
Numerous Tribes have been exercising increased TLOA sentencing authority for over a decade now. The first VAWA 2013 pilot project Tribes have now been exercising jurisdiction over non-Indians for more than five years. Notwithstanding the challenges described in this Article and a lack of consistent federal funding to support their efforts, the Tribes that have opted into these statutory schemes have amply demonstrated that they are capable and supremely qualified to dispense justice within their borders. Although Congress is set to expand VAWA jurisdiction, it will still result in less than full authority for Tribes over wrongdoing in their communities. As long as that remains the status quo, the jurisdictional voids and anomalies in Indian Country will continue to compromise safety and wellbeing in those communities.
---
Professor of Law, Blewett School of Law, and Affiliated Professor in the Department of Public Administration and Policy and the American Indian Governance and Policy Institute at the University of Montana.
---
Become a Patreon!