Become a Patreon!
---
Abstract
Excerpted From: Adam Crepelle, Finding Ways to Empower Tribal Oil Production, 22 Wyoming Law Review 25 ( 2022) (283 Footnotes) (Full Document)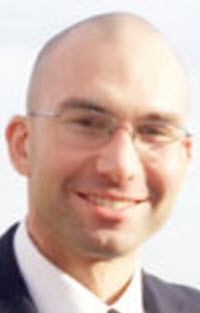 In March of 2021, Deb Haaland became the first Indian to serve as the United States Secretary of the Interior. Secretary Haaland's historic confirmation was widely celebrated, but people interested in oil production expressed concerns regarding whether Haaland's confirmation would adversely impact the oil industry. As Secretary of the Interior, Haaland oversees approximately five hundred million acres of land and significant oil reserves. Fifty-six million acres of those lands are Indian country. Indian country also holds approximately twenty percent of the United States oil reserves; thus, oil and gas is the lifeblood of several tribal economies. Nevertheless, Haaland received broad support from Indian tribes. Oil-producing tribes, like the Osage Nation, hope Haaland will help reduce the federal red tape impeding tribal energy production.
Federally imposed regulations prevent tribes from controlling their natural resources. For example, the Southern Ute Indian Tribe owns one of the most successful oil companies in the United States. Although the Southern Ute Indian Tribe has substantial oil reserves on its reservation, the Southern Ute can begin producing oil more quickly and efficiently in the Gulf of Mexico than on its own Colorado-based reservation. Privately-owned oil companies also prefer to operate outside of Indian country; in fact, a 2012 Office of the Inspector General report found "the oil and gas industry generally considers Indian leases to be their lowest priority, preferring to lease private, state, and federal lands first." Indeed, private oil companies oppose lands being classified as Indian country due to Indian country's complex federal regulatory scheme.
Although tribal self-determination--allowing tribes to choose their own path--has been the United States' Indian policy since 1975, tribes still do not control their own natural resources. Indian country remains laden with federal oversight because the federal government remains the tribes' trustee. This means the federal government owns the tribal and Indian trust land while the tribe or Indian retains beneficial use rights. Thus, engaging in Indian country energy production requires leasing land from the federal government, and this begins the journey down a byzantine bureaucratic vortex. Thanks to federal bureaucracy, a task as mundane as a title search can take over six years. The same title search takes just a few days outside of Indian country.
Federal bureaucracy is not the only obstacle to Indian country oil production. The colonially-inspired body of federal Indian law continues to constrict tribal sovereignty. Federal Indian law limits the scope of tribal jurisdiction over non-Indians, and this limitation results in uncertainty over when tribal courts can assert jurisdiction over non-Indians. This uncertainty can lead to lengthy and costly litigation which oil companies avoid by operating outside of Indian country. Federal Indian law also causes trouble for tribes by permitting states to tax Indian country oil production though states have no corresponding duty to provide services to tribes. State taxes make it infeasible for tribes to levy taxes on their natural resources. Without tax revenue, tribes lack the basic infrastructure needed to facilitate oil production as well as other economic ventures. Companies avoid dual taxation by operating outside of Indian country.
As a result of the above issues, few places on earth are as barren of private businesses as Indian country. No private businesses means there are few private sector jobs in Indian country; hence, Indian country's unemployment rate has hovered around fifty percent for decades. Lack of employment opportunities translates to poverty. Consequently, Indians have the highest poverty rate in the United States. Likewise, tribal governments are often grossly underfunded. Without funds, tribes struggle to provide basic infrastructure such as roads, safe water, and electricity. The lack of infrastructure makes tribal economic development all the more difficult. Enabling tribes to develop their resources is one solution to tribal economic doldrums.
However, this is not to say tribes must develop their natural resources. The Northern Cheyenne Tribe chooses not to develop its tremendous coal, oil, and natural gas reserves. Likewise, the Standing Rock Sioux Tribe opposed an oil pipeline crossing its water supply and historic lands. Nor is this a proposal to privatize Indian reservations. Rather, this is a call to expand tribal sovereignty and allow tribes to choose what happens to their natural resources. As Ron Crossguns of the Blackfeet Nation's Oil and Gas Department said, "[i]t's our right. We say yes or no. I don't think the outside world should come out here and dictate to us what we should do with our properties."
While vast systemic reform is needed, this article focuses on finding alternative paths to Indian country oil production within the existing legal framework. Tribes with sufficient financial resources can leverage the 2017 amendments to the Indian Tribal Energy Development and Self-Determination Act (ITEDSDA) to create Tribal Energy Development Organizations (TEDOs). TEDOs have received scarce scholarly attention yet are a vital tool that enables tribes to slice through several layers of federal red tape. Additionally, tribes can resort to the Constitution and make a compelling case the sui generis and complicated bureaucracy that only applies to Indian country is irrational and violates the Due Process Clause. Moreover, the regulations deprive tribes of rights to their minerals and constitute a regulatory taking. So long as the federal bureaucracy remains in place, tribes should urge the federal government to replace bureaucrats with technology, like blockchain.
The remainder of this article proceeds in the following order. Part II provides a historic overview of the federal government's involvement in tribal oil production. Part III discusses how federal Indian law presents obstacles to contemporary Indian country oil production. Part IV presents three solutions to circumvent the federal barriers to Indian country oil production.
[. . .]
President Biden showed support for Indian country by naming Deb Haaland Secretary of the Interior. He can show further support for Indian country by slashing the red tape impeding tribal energy sovereignty. The TERA amendments, despite their flaws, show a willingness to provide tribes with greater control over their natural resources. During the past decade, Congress has expanded tribal jurisdiction, and the Supreme Court recently unanimously affirmed a tribal assertion of civil jurisdiction over a non-Indian who had minimal contact with the tribe. And in 2020, Congress held the first hearing on tribal tax issues in many years. Reform will no doubt happen; the only question is when. In the meantime, tribes must work within the existing legal framework. TEDOs, constitutional challenges, and blockchain are three ways tribes can push the frontier of tribal sovereignty in the oil industry.
---
Assistant Professor, Antonin Scalia Law School, George Mason University; Director, Tribal Law & Economics Program, at the Law & Economics Center; Associate Professor and Managing Fellow, Native American Law and Policy Institute, Southern University Law Center; Campbell Fellow, the Hoover Institution at Stanford University; Associate Justice, Pascua Yaqui Tribe. Funding for this project was provided by the Institute for Humane Studies.
---
Become a Patreon!