---
Abstract
Excerpted from: Kevin Morrow, Bridging the Jurisdictional Void: Cross-deputization Agreements in Indian Country 94 North Dakota Law Review 65 (2019) (220 Footnotes) (Full Document)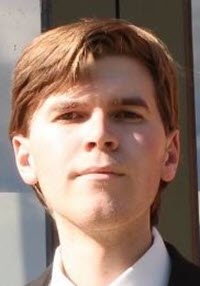 In April 2007, Utah police officers attempted to stop Uriah Kurip and Ute tribal member Todd Murray for speeding. Kurip, the driver, failed to stop and fled onto the Uintah and Ouray Indian Reservation. After an approximately thirty-minute chase, the vehicle ran off the highway and Kurip and Murray bailed out. Other officers arrived, including Officer Vance Norton, who pursued Murray on tribal land located twenty-five miles inside the reservation where Murray died of a gunshot wound to the head. It is disputed whether Murray shot himself or was shot by Norton. In 2009, Murray's parents and his estate filed suit in state court against the officers under 42 U.S.C. § 1983, but the suit was removed to federal court, which granted summary judgment for the officers on qualified immunity grounds. Murray's parents then sued the officers in tribal court, and the officers sought an injunction in federal court to prevent the tribal suit. The Tenth Circuit held that the tribal court could maintain jurisdiction over the trespass claim, but not the false arrest, spoliation of evidence, or conspiracy claims. None of the responding officers were cross-deputized to exercise law enforcement authority on the reservation. The lack of a cross-deputization agreement meant there was confusion over whether Utah state police could pursue criminal suspects onto a reservation.
"Cross-deputization" agreements authorize one entity's law enforcement officers to issue citations, make custodial arrests, and otherwise act as enforcement officers in the territory of another entity. Without such an agreement, states generally lack jurisdiction to investigate crimes committed in Indian Country against Indian victims, while tribes may not exercise criminal jurisdiction over non-Indian citizens of the United States. Some cases fall under the jurisdiction of the federal government, but the Department of Justice declines to prosecute sixty-five percent of all reservation cases.
Consequently, Indian reservations experience violent crime rates two and a half times higher than the national average, and American Indian women are ten times more likely to be murdered than other Americans. A 2016 Department of Justice study stated that eighty-four percent of Indian women have experienced violence, fifty-six percent have experienced sexual violence, and over ninety percent have experienced violence at the hands of a nontribal member. The cross-deputization of state and tribal police officers is one of the only means of filling the jurisdictional void created by separate state and tribal jurisdictions.
According to a 2002 census of tribal law enforcement agencies, 165 tribal agencies employ at least one full-time sworn officer with arrest powers: ninety-three reported being recognized by a state as peace officers, and eighty-four tribes had a cross-deputization agreement with a neighboring nontribal authority. However, these numbers are increasing. For example, the Southern Ute Indian Tribe signed its first cross-deputization agreements with local law enforcement agencies in 2007. In 2008, the Department of Justice included data from about 178 tribal law enforcement agencies operating in Indian Country in the Census of State and Local Law Enforcement Agencies. The Justice Department also conducted a new census of tribal law enforcement agencies in 2017. Despite the positives of cross-deputization agreements, issues remain, including officer liability, tribal sovereignty, cultural tensions, and local politics.
While cross-deputization is not exclusive to Indian law, this article will focus on the relationship between tribes and state and local governments and the impact cross-deputization agreements have on enforcing criminal law in Indian Country.
Section II examines the recent rise and evolution in tribal law enforcement powers.
Section III briefly addresses the current ability of tribal police to enforce laws off tribal land and the ability of state police to enforce laws on tribal land.
Finally, Section IV examines both the benefits and issues involved with cross-deputization agreements.
[. . .]
Indians tribes have the right to be secure in their own reservations--to enforce their own laws, expel trespassers, and lend a helping hand to assist their neighboring state governments. What they need is the power for their police to enforce state laws, to be able to pursue criminal suspects who attempt to escape justice by crossing an imaginary line in the road, and to occasionally allow state police officers to do the same. This can all be done if tribes and local governments agree to work with each other.
There are several incremental solutions that can be included in such agreements. Consistent with the general principle that states can pursue suspects that are subject to their jurisdiction, agreements should include two-way fresh-pursuit provisions, a police practice that goes back to common law. Tribal officers can be included in the Uniform Fresh Pursuit Act because states have Indian reservations that can stretch across multiple state borders. Even though the federal government is reducing its commitment to Indian Country, Congress could take action and increase tribal police authority.
High crime rates and few federal police resources have created a second-class system of justice in Indian Country. While cooperation between tribal and local governments continues to increase, many states still do not provide tribal police with authority to enforce state laws on reservations-- some of the most underpoliced areas in the country. Although tribes often struggle to adequately fund police departments, many tribal police have the guns, badges, and vehicles necessary to enforce the law; now they just need the power to do so. Tribes and local governments do not need to wait on Congress or state legislatures to effect positive changes to policing on reservations - the current legal framework creates ample fertile ground for cooperation to close the gaps in police coverage. All that is needed is a bridge between two cultures that sometimes struggle to work together.
---
J.D. Sandra Day O'Connor College of Law, 2018; B.S. Northern Arizona University, 2015.
---
Please visit my Patreon Page