Become a Patreon!
---
Abstract
Excerpted From: Elizabeth Hampton, "Thus, in the Beginning, All the World Was America": The Effects of Anti-protest Legislation and an American Conquest Culture in Native Sacred Sites Cases, 44 American Indian Law Review 289 (2020) (Comment) (334 Footnotes) (Full Document)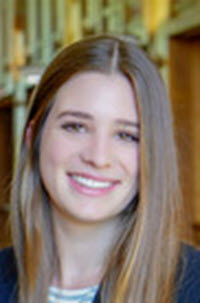 The United States remains the global leader for energy and raw materials pipeline networks, maintaining over 2.6 million miles of liquid, gas transmission, and gas distribution pipelines. Though economically lucrative, the industry is not without controversy. Since time immemorial, the energy sector has received harsh criticism for the environmental impact of these pipeline networks and their proximity to communities and homes in the United States. More recently, however, protests have erupted against pipeline construction causing the desecration of numerous tribal religious and sacred sites. Construction resulting in such defilement has caused national opposition to the energy industry's actions and support for the affected Native American tribes.
In response to these protests, the United States and numerous state governments have introduced legislation criminalizing damage to, and even merely an attempt or intent to interfere with, pipeline construction and operation. Most recently, Texas Governor Greg Abbott signed the Critical Infrastructure Protection Act into law in June 2019. The Act charges a felony against an individual who damages property or interferes with the operations of critical infrastructure such as pipelines, dams, and petrochemical plants. Proponents of the Texas Act cite instances of arson and gun violence at pipeline facilities to show the alleged need for this law. Additionally, a new U.S. Department of Transportation proposal seeks to broaden the type of energy projects protected, as well as the activities subject to criminal prosecution, under existing federal law. On the surface, such legislation seems to protect energy and raw materials infrastructure, but a closer look into the legislative history reveals the laws' blatant objective of preventing pipeline justice movements from challenging energy use and facility construction.
The growing body of pro-pipeline legislation acts as a fear tactic against groups with grievances similar to those of the Standing Rock Sioux Indian Reservation. The Standing Rock Reservation is home to the Standing Rock Sioux Tribe, which has actively opposed the Dakota Access Pipeline's construction from its proposal in 2014 until its halted development in September 2016. The Tribe opposed the project because of the government's disregard for the pipeline's proposed route; though the line would travel underground through public land one-half of a mile from the reservation's border, it would cross through the Tribe's water source and a variety of its sacred sites. While the Standing Rock Tribe does not have legal title to the land, the sites along the pipeline's path of construction contain sacramental burial grounds and other areas of religious and cultural significance. Surrounding the reservation, protests erupted as a result of the United States' disrespect for these sites, which ultimately gave rise to North Dakota initiating litigation against the federal government for its failure to contain the protests and the participants' presence on federal, state, and private property.
State legislation introduced after the Standing Rock protests targeted tribal communities and discouraged them from exercising their rights under the First Amendment and American property law. But the United States' acquiescence to actions that "legitimize[] the conquest and colonization of Native lands" dates back to the Supreme Court's decision in Johnson v. M'Intosh. Applying the discovery doctrine, the Johnson Court "redefined indigenous lands as an object to be conquered and exploited" rather than preserved and protected. Johnson created a judicial framework that overrides tribal property rights and discourages tribal opposition to the taking of tribal land. Though a site on federal land may have historical and cultural value to a tribe, numerous courts will not afford the site protection under the First Amendment's speech, assembly, and exercise of religion provisions unless the land is sufficiently central to the tribe's religion. Further, government activities that destroy parts of tribal religion, such as building roads through tribal ceremonial sites, are permissible so long as they do not coerce tribal members into acting contrary to their religious beliefs.
Historically, Indian nations have been unsuccessful in defending against government action absent a showing of fee simple title to the land holding their sacred sites. Lack of precedent in favor of native peoples, as well as the American conquest culture created in Johnson, has led to an emerging body of state and federal anti-protest legislation. The broad language of anti-protest laws may seem to apply universally; in reality, the laws serve as a strong message to individuals to stay quiet amidst intrusion on sacred, culturally significant land. The Standing Rock crisis poses a unique and unprecedented opportunity to combat the Johnson framework. Without strong advocacy against this legislation, tribal acquiescence to government actions may become the new norm.
This Comment serves a dual purpose. First, this analysis is a message to tribal communities that they are entitled--and encouraged by many Americans-- to continue their fight against the wrongdoings of federal and state governments. This entitlement is supported by the First Amendment and theories of property law that afford non-owner rights to the use of federal land. Second, this Comment discusses current constitutional violations by state governments and warns scholars and lawmakers alike of the effects of an American culture of conquest and discrimination created by anti-protest legislation.
Part I broadly introduces the Standing Rock crisis and the plight imposed by emerging anti-protest legislation.
Part II illustrates the Standing Rock Sioux Tribe movement and litigation resulting from the protests.
Part III of this analysis focuses on legislation that successfully silences the voices of Americans and Native American communities opposing unjust pipeline construction.
In Part IV, this text discusses the free speech, assembly, and exercise of religion provisions of the First Amendment in relation to pro-pipeline legislation and past tribal claims against the government.
Part V introduces property law precedent in the sacred site context and discusses the differences between Western and native property ideals, concluding that a realistic view of American property law affords tribes non-owner rights to the use of their sacred lands.
In Part VI, this analysis concludes by summarizing the rights of tribes opposed to the government actions preventing them from protesting and fighting for their sacred sites.
[. . .]
The wrongs at Standing Rock present a unique opportunity to oppose a discriminatory culture of conquest in America. For decades, tribes have faced innumerable civil rights injustices dating back to the original American discovery of native lands and sacred sites. Now, anti-protest legislation stands in the way of advocating for tribal rights.
The first step toward establishing tribal non-ownership rights to sacred sites is to advocate for the reform of anti-protest legislation. Anti-protest laws are unconstitutional because they prevent individuals from exercising their rights to free speech, assembly, and religious exercise. These laws facially discriminate against certain types of speech and assembly, vaguely banning all advocacy of a given idea. The First Amendment precedent guiding these laws is outdated, unworkable, and mostly applicable to an era where allegations of fascism and socialism were insults rather than fact. The Standing Rock protesters are not terrorists, nor saboteurs, for opposing pipeline construction; these protesters are advocates for the health and safety of the Standing Rock community, water supply, and irreplaceable cultural sites.
The Johnson v. M'Intosh decision supports the American conquest mentality that encourages tribal disrespect in the Standing Rock case. Johnson entitles the government to entirely ignore the Sioux Tribe's existence in furtherance of the energy industries' interests. Alongside Lyng, Johnson kills a non-owner property claim before it even starts, favoring American and Judeo-Christian entitlements over all others. This precedent has not yet been successfully challenged. Standing Rock can serve as this vehicle.
Standing Rock Sioux Tribe members are non-owners of their sacred sites in the path of pipeline construction. Similar to tenants, copyright participants, and adverse possessors, tribal members are afforded non-owner rights to the use of property that is not theirs to own. The property rights of fee simple owners are not absolute, especially within the Native American conception of property law. The Standing Rock crisis gives tribes the chance to challenge the discriminatory Johnson framework to prevent similar wrongs in the future. Fortunately, national support surrounding the crisis at Standing Rock suggests that most Americans are encouraging tribes to do so.
While, sometimes, the government is entitled to trump tribal interests, it is never required to do so. Philosopher John Locke summarized early notions of property and possessions with the following statement: "Thus in the beginning all the World was America." Perhaps Locke was right. But the world does not have to stay that way.
---
Become a Patreon!