---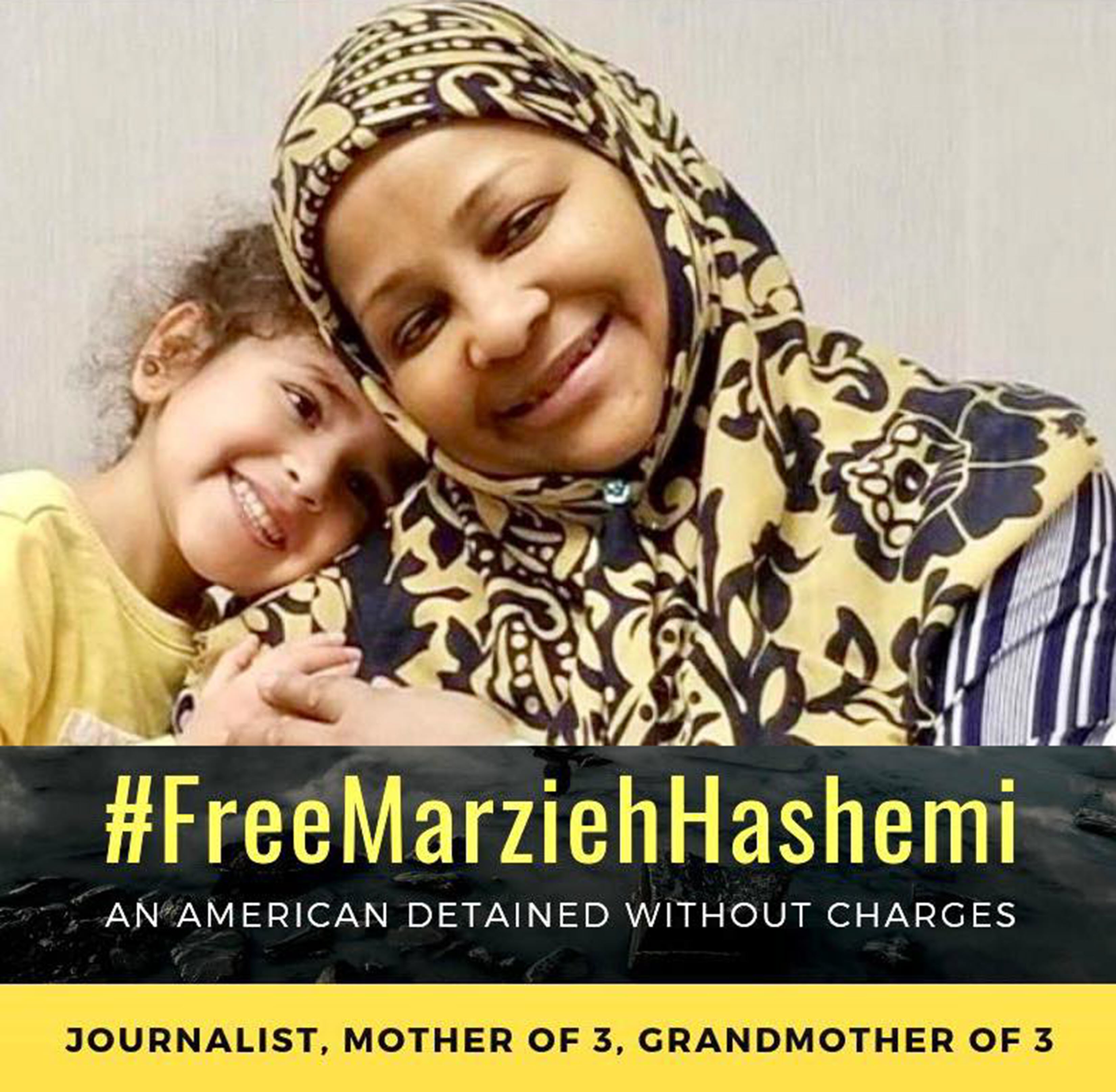 Ms. Hashemi (her legal name is Melanie Franklin) was arrested and imprisoned in Washington DC. The reasons for her arrest remains unclear. No formal charges have been pressed against her.
Ms. Hashemi was traveling within the United States to visit with her ill brother and other relatives. She was detained in a Saint Louis airport on Sunday and was transferred to a Washington DC facility by the FBI.
Ms. Hashemi is an American citizen.
As of Jan. 16th, there are no charges against her, Sister Marzieh Hashemi is a political prisoner who is being punished by for her advocacy for the AFRICAN AMERICAN Community. She has used her position as a journalist to continuously highly the racial disparity and discrimination against black Americans. She was instrumental in organizing The New Horizon conference in Iran on the status of African Americans. (See, On The Brink )
Ms. Hashemi informed family members of her ill-treatment in the prison facility. She described her hijab having had been removed against her will and that she is being treated as a criminal even though there are no charges against her. The prison officials have also denied her access to halal or vegetarian dietary options for the past few days, only serving her meals with meat which she has refused to eat. She mentioned that she had only been able to eat Pretzels and bread.
Ms. Hashemi who was born in the United States is an American citizen, who has not been found guilty of any crimes.
#FreeMarziehHashemi