Become a Patreon!
---
Abstract
Excerpted From: Denise Ama Ghartey, Protect Black Girls, 69 UCLA Law Review Discourse 64 (2022) (54 Footnotes) (Full Document)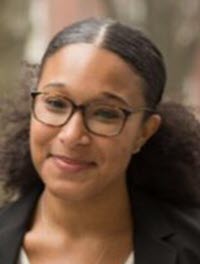 A fifteen-year-old Black girl doubled over and collapsed in pain on the cafeteria floor at Eustis High School in Lake County, Florida after a school police officer tasered her on January 26, 2021. The video footage of her being brutalized in her Lake County school went viral. Days later, in another Central Florida county, Osceola, a school police officer at Liberty High School body-slammed another Black girl onto the sidewalk where she was left unconscious. In addition to being subjected to physical violence by an armed adult man, this young girl was handcuffed while still unconscious instead of being provided immediate medical treatment. It was later discovered, although never a leading storyline in the media, that these young girls were being bullied by their peers before both incidents. Instead of de-escalating the situation, these school police officers responded to Black girls in need with aggression and violence. In both incidents, the young girls were suspended and faced potential criminal charges and expulsion when what they really needed was care, love, healing, and understanding.
Critical Race Theory (CRT) is an invaluable tool for analyzing the historical and central role the law has played in perpetuating policies and systems rooted in white supremacy or systemic racism. The purpose of this framework is not only to address the failures and racist nature of the law in general, but to provide a clear lens through which solutions can be created for those negatively impacted by the racist underpinnings of U.S. law. CRT as a theoretical framework has been at the nexus of countless civil rights advancements and has been instrumental in the dismantling of inequities in the practice of and the teaching of the law. Through my own legal practice however, it has become clear that we often dismiss the importance of acknowledging the intersections of the racist structural conditions that lead to trauma, and skip immediately to creating so-called solutions to ensure that appalling events such as these--where adult men are allowed to brutalize Black girls--do not reoccur. The act of holding and caring for those who have been hurt, not only to get them justice under the law, but to validate, acknowledge, and heal from the pain caused by these systems is crucial if we ever wish to escape from the grasp of a society that does not see Black lives as whole or deserving of love, liberation, freedom healing, and joy.
The future of CRT must be one where practitioners continue to create, build, and imagine frameworks that make the issues around systemic racism clearer; and as we consider the intersections of these oppressive systems, we should also focus on how we make and keep ourselves as Black people whole, while being impacted by and working within these systems. My experience lawyering and organizing in Central Florida in support of Black girls facing the school-to-prison pipeline provides one of many examples of this need.
[. . .]
In my experience thus far, CRT has a role to play as a practice that not only provides a lens for understanding and reconstruction, but also engages fully in a tradition of healing, love, care, humanity, and Black joy rooted in a framework of sovereignty and liberation that allows us to show up in the work with our whole selves.
I have learned that sometimes communities need you to show up as a lawyer, but this does not mean you need to operate in only one paradigm. More often than not, the community and those who have been harmed need you to show up to listen, to support each other through trauma and pain, and to help heal from the experiences that brought you together. CRT's lessons on intersectionality invite me to show up in my wholeness as a queer Black woman. The power of the laws abstraction often pushes us to isolate ourselves from our own practice and experiences, rendering not only our own experience invisible but also the experiences of those who we fight for and respond to in our struggle for freedom and Black liberation. CRT asks me to center and take direction from those most directly impacted by systems of oppression because the experiences of those who I fight for and respond to in our struggle for freedom and Black liberation have the best understanding of how to dismantle those systems. In Central Florida, we used these lessons to build power with and around young Black girls. I know that CRT can do the same powerful work in other contexts and bring us closer to our collective liberation.
---
Denise Ama Ghartey is an attorney with the Community Justice Project and Adjunct Lecturer at the University of Miami School of Law.
---
Become a Patreon!