Abstract
Excerpted From: Angela Onwuachi-Willig, The CRT of Black Lives Matter, 66 Saint Louis University Law Journal 663 (Summer, 2022) (58 Footnotes) (Full Document)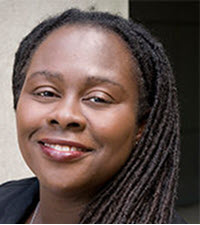 Contrary to many critics of Critical Race Theory ("CRT") who have argued against the field's practical impact, CRT has, since its founding, shaped both legal and social policy as well as social movements. Indeed, CRT, or at least its principles, stands at the core of most prominent social movements of today--from the resurgence of the #MeToo Movement, which was founded by a Black woman, Tarana Burke, to the Black Lives Matter Movement, which was founded by three Black women: Opal Tometi, Alicia Garza, and Patrisse Cullors. In fact, Critical Race Theorists have long defined CRT itself as a movement, one that has not only provided theoretical interventions regarding the relationship between race, racism, power, and the law, but that has also inspired and guided positive social change. This short Essay, adapted from the Richard J. Childress Lecture in October of 2021, highlights how CRT is interwoven throughout the thinking and actions of one of today's most powerful social movements, the Black Lives Matter Movement. Part I of this Essay details the origin story of the Black Lives Matter Movement, while Part II relates how the core tenets of CRT are present within the Black Lives Matter Movement.
[. . .]
Boston University alumnus Dr. Martin Luther King, Jr., once proclaimed, "A social movement that only moves people is merely a revolt. A movement that changes both people and institutions is a revolution." If the Black Lives Matter Movement is any proof, the intellectual and scholarly movement of Critical Race Theory is a revolution. Not only has it helped to transform the thinking of generations of learners who have been exposed to its insights, it has helped to form and create the very groups and institutions that are transforming our society in hopes of making it more racially just and equitable for all.
---
Dean and Ryan Roth Gallo & Ernest J. Gallo Professor of Law, Boston University School of Law.