Abstract
Excerpted From: Verlyn Francis, Ethics in Arbitration: Bias, Diversity, and Inclusion, 51 Cumberland Law Review 419 (2020-2021) (88 Footnotes) (Full Document)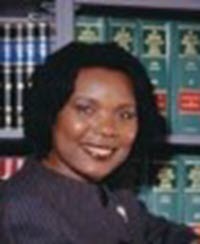 In recent years, the muted conversations about the lack of diversity in arbitration rosters and within the ad hoc arbitration community has developed into a full-fledged drumbeat. Even as the number of qualified Black arbitrators has increased and arbitration is becoming a more universal method of settling disputes, there remains a glaring lack of diversity among arbitrators selected to conduct arbitrations. This article asks why this trend continues when the codes of conduct governing arbitrators set out ethical standards that require arbitrators to be impartial and free of bias. Is the profession dominated by older white men? Are qualified Black arbitrators being excluded from the field by conscious or unconscious bias? Do the arbitral institutions and professional associations have any responsibility to make the profession more closely resemble the population? For that matter, is there any need for diversity among arbitrators? If there is a lack of diversity, what does that say to the public about whose experience and worldview matters and who should make the decisions that affect their lives? Does a monolithic worldview in decision-making matter?
This article will attempt to answer some of these questions and provide suggestions about how arbitrators can become more inclusive. Due to the enormity of the subject matter, the discussion in this article will be confined to arbitration ethics as it applies to equality of treatment and bias, which, under the Ontario Arbitration Act, are grounds for vacating an arbitration award. There will also be discussions of American legislation and arbitral institutions.
[. . .]
Adhering to the various codes of conduct that govern the arbitration process entails conducting arbitrations that are inclusive and free of implicit bias. The profession has been dominated by older white men, but it is beginning to realize that it must become more diverse and inclusive. Scientific research has shown that when we encounter people who do not look like us or who do not belong to our social circles, we might harbor stereotypical thoughts about them. These stereotypes can create biased feelings or prejudice. Overt or explicit bias is rare, but covert or implicit bias is pervasive and can lead to discrimination. Arbitral institutions and associations have a responsibility to make the profession more closely resemble the population.
As the JAY-Z case showed, the lack of Black arbitrators on the rosters of arbitral tribunals leaves the profession open to charges of bias and can result in historically marginalized parties fearing differential treatment or discrimination in arbitrations. There are qualified Black arbitrators who have much to contribute to the arbitration process, but their services are just not utilized. To decrease the likelihood of charges of bias and partiality in the future, diverse groups, including African Americans and other Black people, must see themselves reflected in arbitration rosters and on panels. To ensure that Black arbitrators are selected for arbitration panels, the profession must, among other things, implement diversity and inclusion training, encourage counsel and their clients to take the diversity pledge, and increase the number of Black arbitrators in the final selection pool.
---
Verlyn Francis is an arbitrator, mediator, and lawyer. She is on the arbitration and mediation rosters of CPR, FINRA, and NBA. She is a professor of ADR at Centennial College and Humber College, Canada.