Become a Patreon!
---
Abstract
Excerpted From: Sukhsimranjit Singh, In the Shadow of the Pandemic: Uneartndhing Unequal Access to Justice Vis-à-vis Dispute Resolution, 68 Washington University Journal of Law & Policy 95 (2022) (Footnotes) (Full Document)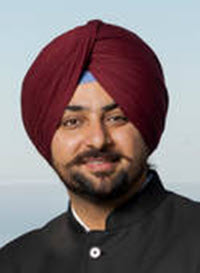 How has the pandemic crisis unearthed deep structural imbalances in access to privilege due to economic inequalities? The imbalances can be broken down into two categories: external challenges and challenges that are internal to the justice system itself. The pandemic caused many external issues--such as health concerns, business bankruptcy, and other transactional issues--and other inhibitions on physically pursuing justice. These barriers show how access to justice is unequal, or, more specifically, that there are some individuals able to utilize the justice system to its full extent while a vast number of other individuals are unable to receive the same treatment. Indirectly, the pandemic brought to light internal issues in the form of mediator biases and cultural tensions. Through an analysis of the variety of challenges and the impact of the pandemic, it is clear that we are at a crossroads of change. One way to achieve this change is to rely on the system of checks and balances by crafting legislation to clearly outline the rights individuals have while pursing justice.
If we look deeper, the external challenges seem more alarming. Unemployment is rampant, many businesses claimed bankruptcy, and some businesses attempted to claim force majeure. All of these issues resulted in increased court cases, causing scheduling inefficiencies which themselves acted as an obstacle to the general population. Amidst the backlog of cases, one may be concerned that the "little guy" is overlooked because other commercial cases may take precedence on virtual platforms, other private cases may be able to pay their way to resolution, or, for those who are unable to afford the technology to continue working or seeking justice, access to justice may have been unattainable for them in an economic regard. However, looking at economic data, technology prices may not have been as much of an obstacle as one might think.
In the world of dispute resolution, peaceful resolution of disputes (by international standards) includes conciliation, negotiation, mediation, and arbitration. It is argued that such processes help promote access to justice, especially in legal systems that are not accessible to the public. On one hand, the pandemic has introduced new innovations as a result of the long-term online operations, in both businesses and in legal institutions. If we look at access to internet, which people worldwide relied on to work and to socialize during the pandemic, a Pew Research Center survey conducted in April 2021 found that nearly 53% of U.S. adults said internet was essential for them during the pandemic. However, the availability of internet tools doesn't solve justice accessibility issues for those to whom who do not have access to technology. Per the same study:
overall, roughly one-in-five parents with homebound schoolchildren say it is very or somewhat likely their children will not be able complete their schoolwork because they do not have access to a computer at home (21%) or have to use public Wi-Fi to finish their schoolwork because there is not a reliable internet connection at home (22%). And about three-in-ten parents (29%) report that it is at least somewhat likely their children will have to do their schoolwork on a cellphone.
Important to add is that the concerns were more prevalent among parents with lower incomes. While the pandemic drove innovation in the technology that allowed businesses and courts to move online, these lower income parents and other households without Wi-Fi did not benefit from it.
One of the biggest hurdles to access to justice in the United States is legal fees. They exclude a large section of American society from accessing the conventional justice system. The pandemic didn't create this problem but only exacerbated it. We already had a civil justice crisis. The United States is experiencing a downward trend in access to justice, especially in pandemic years. From 2019 to 2021, it dropped eleven places in the Word Justice Project map rankings. By various estimates, many of the legal needs of low-income Americans remained unmet before the pandemic. As per Professor Sandefur, an associate law professor at the University of Illinois in Urbana-Champaign, many problems that appear to be legal in nature are actually access to justice problems. Additionally, people don't understand that while the justice system is an option, they can instead resolve issues through alternative systems like the Better Business Bureau. People can also be afraid due to a misunderstanding of legal privilege. For example, some parties in a dispute may avoid sharing information with their attorney due to a belief that lawyer-client communications are not in fact confidential. This fear could be based on power dynamics that exist outside of the courtroom.
[. . .]
As the world waits for the COVID-19 pandemic to end, the words of Hon. Judge Daniel Weinstein (Ret.) become increasingly relevant: "[T]he pandemic has truly made us self-reflect as to what we have and what we don't, and how can we fight for those that don't have as much we do." The community of dispute resolvers has a lot to reflect upon. The pandemic has unearthed a host of concerns with our traditional view that dispute resolution provides access to justice.
As addressed in this Essay, perhaps the best way to move forward and acknowledge the shortcomings that dispute resolution as a field possesses is to legislate to strengthen the rights of cultural minorities and work towards educating the public on both remote and on-the-ground dispute resolution mechanisms. Dispute resolution systems, as they exist today and pending a few exceptions, can only provide access to justice if they are known, are effectively conducted, and are respected.
---
LLM, PhD, Judge Danny Weinstein Managing Director, Straus Institute for Dispute Resolution; and Associate Professor of Law and Practice, Pepperdine University Caruso School of Law.
---
Become a Patreon!