Become a Patreon!
---
Abstract
Excerpted From: Joella Adia Jones, The Failure to Protect Pregnant Pretrial Detainees: the Possibility of Constitutional Relief in the Second Circuit under a Fourteenth Amendment Analysis, 10 Columbia Journal of Race and Law 139 (2020) (Student Note) (234 Footnotes) (Full Document)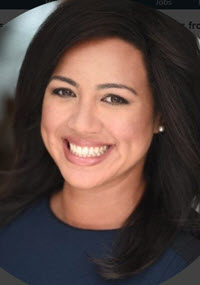 All women deserve to have a safe and dignified pregnancy. Unfortunately, being pregnant in the United States while detained irreparably limits a person's ability to have a healthy pregnancy free of the dehumanizing and medically hazardous barriers that confinement schemes systematically impose on women in prison and in jail. Over the last forty years, the population of incarcerated women in the United States has grown by more than 830%, from 26,378 in 1980 to 225,060 in 2017.
The American carceral system ensnares Black women disproportionately. Black women are also, indiscriminate of socio- economic or detainment status, more than three times as likely to die from pregnancy related complications than non-Hispanic White women. In May of 2019, a Centers for Disease Control and Prevention report released data that confirmed what health care providers and activists across the country have long recognized: that "significant racial/ethnic disparities in pregnancy-related mortality exist." Falling victim to a particularly pernicious mythology that degrades Black motherhood, Black women are more likely to die from preventable pregnancy-related complications than White women. For Black pregnant women in prisons and jails, these health inequities are irrefutably compounded.
As outlined in the seminal scholarship of Dorothy Roberts, racist ideology in America paints Black reproduction as a "form of degeneracy," perpetuating the myth that Black mothers transmit inferior physical traits and damage their babies in utero because of reckless habits during pregnancy. While the modern movement for reproductive justice has gained mainstream visibility, the goals of reproductive freedom, health equity, and racial justice have yet to be realized.
The practice of shackling pregnant women is one of the most glaringly dehumanizing abuses women in American prisons and jails endure. The use of restraints on women during pregnancy, labor, childbirth, and the recovery period "poses serious health risks to both mother and baby that increase with each advancing stage of pregnancy." Enacted in December of 2018, The "First Step Act" specifically prohibits the shackling of pregnant prisoners; however, the bill only applies to individuals in federal custody. Although states across the country have also begun to reform their policies regarding the shackling of pregnant prisoners and detainees, twenty states still permit shackling and the use of restraints on incarcerated women during pregnancy, childbirth, and the postpartum period.
The perinatal shackling of incarcerated women is a particularly abhorrent practice that increases stress and jeopardizes birth outcomes for women inside. This Note, however, is focused on the substantial risk of serious harm that all forms of government detention pose to pregnant people, no matter the stage of pregnancy or if the pregnant person has been shackled. Recent shifts in the deliberate indifference standard for 42 U.S.C. § 1983 failure to protect claims in the Second Circuit, developing procedural arguments for habeas class actions, and current advances in bail reform underscore how meaningful relief in this realm might take shape.
The Second Circuit has developed a strong tradition of social justice litigation, and New York City is home to a large number of notable public interest organizations focused on civil rights. According to average daily jail census (ADC) figures, 9,148 people were housed in New York City jails in 2017, 7,048 of whom had not yet been sentenced. New York also has one of the largest prison systems in the country: the New York State Department of Corrections and Supervision. This massive system, combined with an active social justice lawyering community and an array of nationally recognized nonprofit and public interest organizations, creates a ripe environment for prisoners' rights claims to be brought in the Second Circuit.
Conditions of confinement claims have now been recognized in a broad range of contexts. Initially, lawsuits were based on the Eighth Amendment's prohibition of "cruel and unusual punishment." Because pretrial detainees have yet to be convicted, the Second Circuit has joined other circuits in taking the position that pretrial detainees have constitutional rights equal to those asserted by convicted prisoners under the Cruel and Unusual Punishment Clause of the Eighth Amendment. Pretrial detainees' allegations of unconstitutional conditions of confinement alleging Fourteenth Amendment violations may be brought as failure to protect claims based on a standard of deliberate indifference.
This Note focuses specifically on pregnant pretrial detainees and the serious harms pregnant women are subject to when detained while awaiting trial. This Note argues that the Second Circuit's objective reading of the subjective prong (or mens rea prong) of the deliberate indifference test for pretrial detainees softens the standard, thus opening the door for pregnant pretrial detainee claims of deliberate indifference to the substantial risk of serious harm to their health and safety, in violation of the Fourteenth Amendment.
In Part I, this Note will provide an overview of the deliberate indifference standard for pretrial detainees, as recently modified in the Second Circuit for 42 U.S.C. § 1983 failure to protect claims. Part II argues that being pregnant while detained is an objectively serious medical need that triggers a significant risk of serious harm that cannot be mitigated by improving conditions of confinement. Being confined while pregnant, even without the use of shackles or restraints, subjects the pregnant individual to a substantial risk of serious harm. Deliberate indifference to that objectively serious and substantial risk is a violation of a pretrial detainee's rights under the Fourteenth Amendment. Finally, Part III explains why the moment is ripe for increased advocacy on behalf of pregnant pretrial detainees such as habeas class action lawsuits, cash bail reform, and other forms of advocacy.
[. . .]
All women, including economically disadvantaged women and women of color, have particular perinatal needs. Unfortunately, the American carceral system regularly denies individuals their human rights to a sovereign conception, pregnancy, and birth. Detainment necessarily involves a substantial risk of serious harm to the health and safety of pregnant pretrial detainees. Women of color are disproportionately justice-impacted and face an additional unique and nefarious set of harms while incarcerated. The recent adoption of an objective deliberate indifference standard in the Second Circuit may make it possible for pregnant pretrial detainees to prevail on failure to protect claims alleging Fourteenth Amendment violations. It is impossible to maintain a healthy, safe, and autonomous pregnancy while detained.
---
J.D. Candidate at Columbia Law School, expected May 2020.
---
Become a Patreon!