---
Abstract
Excerpted from: Alfredo Parrish, Racial Disparity in Iowa's Criminal Justice System 150 Years after Clark, 67 Drake Law Review 251 (2019) (37 Footnotes) (Full Document)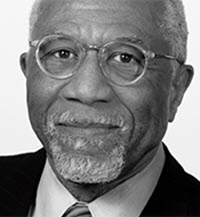 Southern trees bear a strange fruit Blood on the leaves and blood at the root Black bodies swinging in the southern breeze Strange fruit hanging from the poplar trees
"Strange Fruit" was sung by Billie Holiday 71 years after the Iowa Supreme Court ruled in Clark v. Board of School Directors that a young African American could attend an all-white school in Muscatine, Iowa. Dubbed at the time "a declaration of war ... [and] the beginning of the civil rights movement," Billie Holiday's epic resonates today as Iowa confronts gross racial disparity in sentencing by its courts. That disparity represents an ugly blight in Iowa's otherwise historical leadership among states in upholding equal rights for African Americans and demands our immediate attention. It is a problem that, if we are to assuage Billie Holiday, requires the concerted efforts of all branches of government and a significant commitment of community resources.
Iowa's history can be broken into four broad periods. The first period, during which discrimination against Blacks was accepted, includes the founding of the territory and continues up to the Civil War. In 1851, free Blacks were prohibited from coming into the state, yet during this period the Iowa Supreme Court allowed two former slaves to be granted freedom after petitioning the court. The second period encompasses the beginning of the Civil War through 1880. During this time, Iowa began the dismantling of discriminatory provisions in Iowa's constitution and statutes. This influential period included the pivotal decision in Clark as well as Coger v. Northwestern Union Packet Co., in which the Iowa Supreme Court affirmed that a Black woman was "entitled to the same rights and privileges while upon [the] defendant's [steamboat] ... which were possessed and exercised by white passengers." The third historical period encompassed 1884 to 1960. This was the era of the enforcement of civil rights by enactment of criminal sanctions and civil damages. An important case marking the period is State v. Katz, which involved a drug store owner named Maurice Katz who refused to serve three African American customers in 1948. The trial court's decision found Katz guilty of violating Iowa civil rights law and was upheld by the Iowa Supreme Court. The aftermath of the Katz decision ushered in the fourth period of Iowa's history, beginning with the passage of the 1965 Civil Rights Act. This act created the Iowa Civil Rights Commission, diverting many of Iowa's civil rights cases out of the realm of the court and into the realm of an administrative agency. Each historic period has been marked by different challenges and decisions, but the singular focus throughout has been that "equal protection shall be secured to all regardless of color or nationality."
Today, in what I envision as Iowa's fifth historical period, Iowa's standing as a leader in civil rights is threatened through its complacency in the face of unequivocal and rapidly mounting evidence of racial bias in the sentencing of its minority citizens. African Americans currently make up 25.8 percent of the prison population in Iowa but represent only 3.8 percent of the general population. At least 35 percent of individuals serving mandatory minimum sentences in Iowa are African American, and across crimes, African Americans serve longer sentences than whites for the same charges. These disparate outcomes are rooted in conditions and biases that exist at every level of our criminal justice system. African Americans walk a path uniquely wrought with peril, where one bad choice--forgiven in others--can spiral in ways non-minorities are much less likely to experience. The racial disparities in sentencing that ultimately result from these "pipeline" hazards are in fact unjustified losses of liberty and should alarm our sense of justice as other such losses have throughout Iowa's history. Sentencing bias has myriad roots and reform must be broad, but Iowa's courts must take the lead.
Implicit bias within the criminal justice system is one of the leading culprits of racial disparities. It is bias resulting from "systems and institutions that produce racially disparate outcomes, regardless of the intentions of the people who work within them." The standard utilized by Iowa's correctional system to classify defendants' risks--the "Level of Service Inventory-Revised" (LSI-R) a significant contributing factor to disparate sentencing outcomes. LSI-R considers the following factors to determine a defendant's risks: whether the defendant had employment prior to incarceration, whether there was an official record of a violent crime, and whether the defendant associated with any other people who had been involved with crime prior to the current charge. Using LSI-R, African Americans are classified as higher risk than whites due to criteria that discriminate against low socioeconomic status and race. The LSI-R is one example of a system that leads to disparate outcomes for African Americans in Iowa based on criteria supported by implicit bias. Implicit bias in risk assessment should be identified and removed.
The Iowa Supreme Court has recognized the racial disparity present in Iowa's criminal justice system. Consistent with its history of extending rights to marginalized groups ahead of the United States Supreme Court, the Iowa Supreme Court is preparing to confront racial disparity in sentencing with the same emboldened approach. In State v. Plain, Justice David Wiggins, in his concurring opinion, stated:
I feel compelled to write separately on the issue of implicit bias and racial disparity in Iowa.
[ . . .]
As Iowa confronts this blight of racial disparity in sentencing, its courts must do the uncomfortable by forging an independent path and, as in the past, go beyond those protections granted to Iowa's citizens by the United States Supreme Court. The ultimate solution to this complex issue can only be found by embracing the vestiges of Clark.
---
Alfredo Parrish is a graduate of the University of Iowa Law School and the founder of the Parrish Kruidenier Law Firm.