Abstract
Excerpted From: Bryonn Bain, Critical Justice: Transforming Mass Incarceration, Mental Health, and Trauma, 6 Howard Human & Civil Rights Law Review 159 (2021-2022) (56 Footnotes) (Full Document)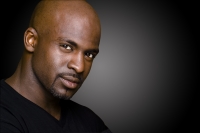 After decades of struggle, shattering glass ceilings, and breaking up old boys' networks, Lani Guinier became the first woman of color to serve as a tenured professor at Harvard Law School ("HLS"). As groundbreaking an achievement as that was, for me she beever a fan of the static title "role model," Lani believed nonetheless in the invaluable role of mentors. For all her visionary mentorship, she never hesitated to recogncame so much more. Entering law school in 1998, the same year she joined the faculty in Cambridge, I never dreamed that twenty years later, she would become not only my teacher and mentor, but ultimately a longtime collaborator and dear friend. Nize that she too stood on the shoulders of the critical and rebellious visionaries who came before her.
Before meeting Lani, I met critical race studies pioneer and legal scholar Derrick Bell. He advised me to accept the offer of admission I received from the nation's oldest law school--over other enticing offers to half a dozen of the other leading schools in the country. This was noteworthy because he famously quit his job teaching there in protest of HLS's failure to hire a woman of color to a tenured professorship in their 181-year history. That was before Lani. It was Bell's sacrifice, along with countless others who supported the movement to desegregate the faculty of the nation's oldest and most elite law school, which laid the foundation for Lani's last gig before her retirement--and to our very first meeting.
I entered her course "Critical Perspectives on the Law: Gender, Class and Race" by the skin of my teeth. As the first person in my family to attend law school, I was out of the loop on the ins and outs of securing a spot in the most popular classes. I missed the deadline for the formal paperwork students were supposed to submit to get into her seminar. None the wiser, I showed up anyway. As the only man in a class of twenty-six, I would be pushing the course past its mandated cap. Lani asked me to leave the room and after a rigorous debate, the students voted to allow me into the class. I learned years later that the votes were divided along racial lines. All the white students voted against me. All the Black students voted to keep me in the class. Several Black women even offered to take turns remaining silent for entire class meetings--if it made the white women feel as if I would cost them too much of their coveted time with the world's top *162 voting rights expert. As absurd as it was that such an offer had to be made, that vote, those visionary Black women, and the process Lani orchestrated, changed my life forever.
While home in New York City one weekend in the middle of the term, I was racially profiled by the New York Police Department ("NYPD") and unjustly jailed with my brother and my cousin. The following week, Professor Guinier asked the class to write a reflection essay on "an experience of injustice" which led me to write and publish the story run by The Village Voice as a cover story called "Walking While Black" which went viral, setting a record by receiving over 100,000 responses. It also landed me on 60 Minutes telling my story to Emmy award-winning journalist Mike Wallace to over 20 million households. Lani's invaluable edits and notes on that piece undoubtedly contributed to its rhetorical and analytical nuances, broad resonance, and widespread impact. The story of that incident has been a defining experience in my personal and political development, and in my professional work.
The following year, Lani asked me to return the favor (as if it was possible) by reviewing the unpublished manuscript of her forthcoming book, The Miner's Canary: Enlisting Race, Resisting Power, Transforming Democracy. Written in collaboration with her longtime friend, colleague, and Chicano legal scholar Gerald Torres, even the process through which the book was created reflected the virtues of multiracial coalition-building and solidarity advocated and urged by the product itself. Guinier and Torres' critical analysis of the gross investment in prisons by states like New York, as compared to their shameful relative underinvestment in public schools, stands out two decades later as a tragedy we continue to relive like Groundhog Day. We shared this revealing information in prisons, at performances venues, public schools, and community spaces. It was evidence that the *163 criminal justice system is not broken but is in fact in dire need of both disruption and radical reimagining and rebuilding.
Guinier's allegorical use of the canary in the coal mine, as a frame for critical race, gender, and class analysis, had a lasting effect on me. If the canary's fragile respiratory system suffered from toxins in the mine long before any human lungs began to experience negative effects, we should see the bird's vulnerability as a call to action for us all to do more than give it an oxygen mask. Like political reforms that serve to support and maintain oppressive, toxic systems, more than mere "oxygen mask" reforms, we need to completely change the air in the mine. By focusing on the needs of the most vulnerable, we have the capacity to build a healthier world in which we live and breathe humanely. I understood the metaphorical "mine" as analogous to America and the toxic systems in it. It was obvious that among "the vulnerable"--the canaries--were women, people of color, the working, the poor, queer identifying individuals, and people incarcerated, formerly incarcerated, and impacted by the carceral system. What I failed to see was that Lani was also speaking so prophetically about herself and others who ultimately struggle with mental health challenges.
Named after Alois Alzheimer (1864-1915), the German neurologist credited with identifying the disease, Alzheimer's is a progressive mental deterioration that often occurs in middle age or later in life, due to a general deterioration of the brain. Largely underdiagnosed *164 and underreported, studies show mild cognitive impairment ("MCI") may remain unrecognized in up to 80% of affected patients in primary care. Given the devastating effects and lingering historical impact of medical exploitation on marginalized communities, communities of color are reluctant Black folks in the United States--to engage in mental health institutions that have never effectively met, or intended to meet, our needs, causing exponentially compounded challenges for women of color wrestling with mental health ailments. Regarding the population at large, there is already a "reluctance of patience and care partners to report signs or symptoms due to stigma" around the disease, and a vastly disproportionate lack of "diagnostic resources" to which we generally have access.
At Lani's retirement gathering on a February morning in an old Radcliffe building, her son Niko, with insight beyond any I had to offer, spoke to the village convening to honor his mother by saying, "[t]his disease takes away the two things my mother's made her life with--her memory and her family." Memory and family. And not even a second passes after he speaks this truth before I think: those are two words anyone who spends anywhere from one day to an entire decade in a jail cell cannot help but wrestle with endlessly while inside. The memories of what led to our incarceration. The memories of specific moments that could have altered the course our lives in immeasurable ways. The family we find ourselves pulled far away from and increasingly out of touch with except for in the rarest of *165 situations. The memories that help keep us human amidst the challenge of maintaining the familial bonds necessary to survive inside and out after release.
Yet without the barbed wire gates and iron bars, without the towers in the sky manned by guards holding military-grade weapons, without the physical violence and inhumane isolation of solitary confinement in a six-by-nine-foot cell, this mental affliction chose my brilliant and beloved mentor as its host and aggressively began eroding critical aspects of her life and world. If we were the proverbial canaries in the mine before, how much more did this ailment place her at the very center of her own analysis twenty years later? Given the presence of more people in American prisons struggling with mental health challenges than in mental health institutions, how much more traumatic is that experience of loss for those who are grappling with the dual crisis of mass incarceration and mental health--under systems very intentionally designed to break our bodies and our minds?
[. . .]
The discussion above is among the experiences and issues I brought with me to a dialogue I facilitated, joined by national experts and leaders of community-based justice movements on May 24, 2018. Part of the annual "We Rise" Conference in Los Angeles, the Mental Health Awareness Month initiative originally incubated by Los Angeles County Department of Mental Health, and has evolved into an independent, grassroots, community-driven initiative. Mental illness was not the only concern we examined. Our dynamic discussion interrogated a diverse range of problems at the heart of the prison crisis. However, as I have learned from the challenges my mentor is facing in her ongoing battle with Alzheimer's (and now the coronavirus ("COVID-19") pandemic), the impact of mental health challenges on individuals, families, and communities shares much in common with the trauma endured by those systematically dehumanized by America's criminal justice system. This trauma personally impacted the four system-impacted activists I engaged in the critical conversation *166 on Justice that follows. The comrades who joined me included living movement legends. Melina Abdullah is a founder of Black Lives Matter Los Angeles ("BLMLA") and Chair of the Pan-African Studies Department at California State University, Los Angeles. Shaka Senghor is the bestselling author of Writing My Wrongs, and a formerly incarcerated movement leader and former Executive Director of the Anti-Recidivism Coalition ("ARC"). Topeka K. Sam is the formerly incarcerated Founder and Executive Director of The Lady of Hope Ministries. Joel Aguilar is a formerly incarcerated Program Manager for Mass Liberation and a member of the Anti-Recidivism Coalition ("ARC") leadership.
---
a1
Working in prisons for more than 30 years, I am the founding director of the UCLA Prison Education Program, and Associate Professor within the Department of African American Studies and Department of World Arts and Cultures/Dance at UCLA. I am an abolitionist and graduate of Columbia University, New York University and Harvard Law School. This piece is adapted in my latest work, Rebel Speak: A Justice Movement Mixtape (2022).