Become a Patreon!
---
Abstract
Excerpted From: Fernando Nuñez, Reentering During a Pandemic, 68 UCLA Law Review Discourse 144 (2020) (38 Footnotes) (Full Document)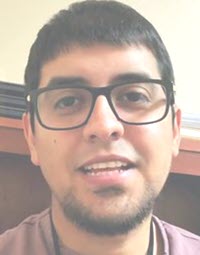 Much like the COVID-19 pandemic, criminal records disproportionally plague people of color in the United States. Both are often not only more prevalent in communities of color, but also more severe in their consequences for people of color. COVID-19 has compounded the barriers created by having a criminal record while reducing the ability of justice-involved individuals to attain reentry services to clear their criminal records. In so doing, COVID-19 threatens to increase the existing racial disparities in access to jobs, housing, and other important areas of life.
The situation pre-COVID-19 was difficult enough for justice-involved individuals of all races. Before the pandemic, the number of people coming in contact with the criminal justice system had already snowballed such that it is now almost impossible to keep track of just how many people are justice-involved. Some estimate that one in three U.S. adults have a criminal record of some kind.
Recognizing the negative effects of a criminal record, states like California have taken some action towards remedying the situation. For example, California recently passed a "Ban the Box" law, which prevents certain employers from asking about an applicant's criminal history before a conditional offer of employment. However, the law does not cover all employers and still allows for criminal record checks at certain points in the process. That is why criminal record clearing remains one of the most effective tools to increase the likelihood of employment for justice-involved individuals.
Clearing a criminal record has many benefits. In some situations, clearing a criminal record lawfully allows a person to answer "no" when asked if they have ever been convicted. It can also prevent private criminal background check companies from reporting a conviction. Many justice-involved individuals also express a sense of empowerment and hope after clearing their record. Research shows that clearing a criminal record can yield nearly $6000 in additional income per person per year. Such an increase in income is significant for individuals like those served at Neighborhood Legal Services of Los Angeles (NLSLA) who fall at or below Federal Poverty Guidelines.
This Article aims to highlight the effects the pandemic is having on justice-involved individuals' ability to access reentry services. Special focus is placed on the impact these changes will likely have on Black and Latinx communities. It also contemplates that the slowdown of reentry legal services may increase the disparities that exist in employment and housing for these communities. Finally, it calls for innovation in reentry legal services to increase accessibility. A pandemic is not an excuse to pause race equity advocacy. Instead, it provides a key opportunity to reimagine the processes justice-involved individuals are forced to navigate.
[. . .]
Clearing criminal records remains an important tool to combat the overrepresentation of Black and Latinx people in unemployment and homelessness statistics caused by systemic racism. The consequences of justice-involvement were already difficult in the pre-pandemic world, but COVID-19 has exacerbated the situation. It has increased the pool of competition in the job market and created housing instability. It has also created barriers to accessing records and reentry services. However, there is much the courts and service providers can do to stem the disparities created by COVID-19. The solution is a modern approach to criminal record clearing and a focus on communities hardest hit by the problem. Advocates and justice-involved individuals have long called attention to the issues individuals face in accessing effective reentry services. The COVID-19 pandemic has highlighted the urgent need to heed those calls.
---
Fernando Nuñez is a Staff Attorney at Neighborhood Legal Services of Los Angeles County where he provides reentry and housing legal services to residents of the Antelope Valley.
---
Become a Patreon!