Become a Patreon!
---
Abstract
Excerpted From: Anastasia M. Boles, Moving the Needle: Two Promising Tools to Attack Arkansas's Racial Disparity in Criminal Sentencing, 43 University of Arkansas at Little Rock Law Review 1 (Fall, 2020) (359 Footnotes) (Check Library for Full Document)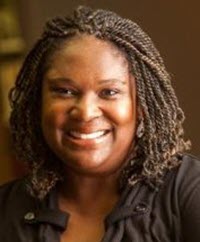 Over the past few decades, social scientists have examined the ways that racialbias, in explicit and implicit forms, operates at all levels of the criminal justice system. can affect outcomes at every point human judgment is involved. Studies have shown that bias may impact a range of actors in a criminal case, including law enforcement, prosecutors, defense attorneys, judges, and jurors. A body of legal scholarship analyzes the intersection of racialbias and criminal punishment and recommends specific actions to reduce racial disparities.
The Sixth Amendment grants criminal defendants the right to an impartial jury, yet the problem of racialbias by jurors still permeates the criminal justice system. Juror racialbias persists despite judicial and congressional efforts to guarantee access for black jurors to the jury pool, ensure race-neutral peremptory strikes, allow counsel to question jurors about racialbias during voir dire, and invalidate other jury-related laws rooted in racism. Despite these efforts, some jurors bring racialbias into the deliberation room:
• During a sexual assault trial of a Hispanic defendant, one juror was convinced the defendant was guilty because "[n]ine times out of ten Mexicans were guilty of being aggressive towards women."
• A juror deliberating a death sentence for a Black defendant expressed, "[a]fter studying the Bible, I have wondered if [B]lack people even have souls."
• Another jury deliberated an assault charge involving a Native American defendant. One juror expressed, "[w]hen Indians get alcohol, they all get drunk," and the jury needed to convict the defendant and "send a message back to the reservation."
• During deliberations for a rape charge, one juror commented, "Let's convict this nigger already, I am ready to play golf." Another reportedly responded, "The nigger should have taken a plea deal anyway."
In Peña-Rodriguez v. Colorado, a recent Sixth Amendment decision examining racialbias during jury deliberations, Justice Kennedy observed that the problem of racialbias and the jury process was "a familiar and recurring evil that, if left unaddressed, would risk systemic injury to the administration of justice."
The "familiar and recurring evil" of racism in the jury room helps explain the racial disparities that exist in criminal sentencing. The United States Census Bureau estimates that as of July 1, 2019, Black Arkansans comprised 15.7% of the state's population. Yet, as of June 2019, Black inmates were 42% of the state's incarcerated population. The racial disparity is even starker for serious offenses--53% of those serving a life sentence (with or without parole) and 52% of those on Arkansas's death row are Black. Empirical studies examining the correlation of race and criminal punishment in Arkansas have found a statistically significant relationship between race and the sentence an Arkansas defendant will receive in homicide cases. In other words, the best predictor of the criminal sentence an Arkansas defendant will receive for homicide is not how severe the crime is, whether the defendant has access to legal services, the amount of education a defendant has, or whether a defendant has a mental health issue. The best predictor of the severity of sentence for homicide in Arkansas is whether or not the defendant is Black.
Jury trials are a small but important part of Arkansas criminal sentencing. Arkansas juries decided just 3% of the criminal cases in the state in 2018. Arkansas's capital murder statute requires a jury to find, beyond a reasonable doubt, the existence of "aggravating circumstances" before imposing the death penalty. Defendants facing a capital murder charge cannot seek a plea bargain for a lesser charge, waive a jury trial, or waive jury sentencing unless the prosecutor agrees not to seek the death penalty. A jury's imposition of a death sentence is not automatic--trial judges can delay sentencing to consider additional information before entering judgment of the death penalty, and the Supreme Court conducts a review of each capital case. Thus, jurors in Arkansas have an enormous role in deciding the cases with the most severe racial disparities in sentencing--homicide cases. Indeed, Arkansas jurors, along with any racialbias they harbor, are gatekeepers to the death penalty.
Moving the needle closer to racial equity in criminal sentencing will require, among other things, mitigating racialbias throughout the jury process. There is reason to be hopeful. Arkansas now has the benefit of two important tools to dismantle the operation of racialbias in the jury room. The first tool is Arkansas's new criminal jury instruction, amended AMI Crim. 2d 101(d), which empowers courts and attorneys to speak with potential jurors about bias in innovative ways. The second tool is the United States Supreme Court's decision in Peña-Rodriguez v. Colorado, which held that the Sixth Amendment requires that verdicts be overturned when there is evidence that a juror acted from overt racialbias. has not yet been analyzed by federal or state courts in Arkansas. This Article examines both tools and asserts that used together, AMI Crim. 2d 101(d) may help mitigate juror racialbias before a criminal verdict, and Peña-Rodriguez may operate to impeach jury verdicts tainted by racialbias after a verdict.
Momentum is building around the country to improve racial equity in the criminal justice system. During the editing of this article, the United States has been forced to turn new focus to the problem of racism in the criminal justice system, spurred by the deaths of Ahmaud Arbery, Breonna Taylor, George Floyd, and many others. In response to the outrage, courts around the country have voiced a commitment to challenging the operation of racialbias in the legal system. For example, Justice Bernette Joshua Johnson, Chief Justice of the Louisiana Supreme Court, has powerfully called for changes in the criminal justice system:
As Chief Justice and chief administrator of our state's courts, I readily admit our justice system falls far short of the equality it espouses. And I see many of its worst injustices meted out in the criminal legal system ... We need only look at the glaring disparities between the rate of arrests, severity of prosecutions and lengths of sentences for drug offenses in poor and African American communities in comparison to those in wealthier White communities, to see how we are part of the problem.
Arkansas's new jury instructions, along with the expanded Sixth Amendment protection in Peña-Rodriguez, provide powerful tools for eradicating racial bias from Arkansas criminal sentencing.
Part II of this article examines the state of incarceration in Arkansas and the racial disparities in Arkansas's criminal sentencing.
Part III analyzes the intersection of racial bias and the jury process.
Part IV examines AMI Crim. 2d 101(d), Arkansas's new criminal jury instruction, and situates the instruction in the national trend of approaches. This section will recommend uses for the instruction pre-verdict to work toward racial equity in criminal trials.
Finally, Part V discusses the implications of the Peña-Rodriguez case for Arkansas courts. This section briefly discusses the history of the no-impeachment rule, codified in Fed. R. Evid. 606(b) and Ark. R. Evid. 606(b), and how lower courts are applying Peña-Rodriguez. The section ends with recommendations on interpreting Peña-Rodriguez to further the goal of racial equity in criminal sentencing.
[. . .]
The racial disparities in the Arkansas criminal justice system are deeply troubling evidence of the role of racialbias in the criminal justice system. It will take a focused effort by actors at every level of the system, from law enforcement through incarceration, to achieve racial equity in the criminal process. The statistics demonstrating racialized sentencing in Arkansas are sobering, and the task of dismantling the structural inequities in criminal sentencing can seem daunting. This article has focused on one piece of the racial equity puzzle - the jury process in Arkansas.
Despite the challenges, Arkansas is uniquely positioned to lead the country towards mitigating the intrusion of racial bias in jury trials. The amendment of AMI Crim. 2d 101 to address racial bias empowers Arkansas courts and attorneys to structure criminal trials to ferret racial bias out of the jury process before a defendant is unfairly subjected to a racially-biased verdict. After a verdict, the Peña-Rodriguez decision makes clear that racial bias during jury deliberations is a violation of the Sixth Amendment. These tools, used together, can be part of moving the needle towards racial equity in Arkansas criminal sentencing.
---
Associate Professor, University of Arkansas, Little Rock, William H. Bowen School of Law; J.D. Columbia Law School, B.A. Stanford University.
---
Become a Patreon!