Become a Patreon!
---
Abstract
Excerpted From: Stacie Nelson Colling, Elie Zwiebel and Madeleine Hart, Defending the Whole Child: Education Advocacy as an Integral Part of Holistic Juvenile Defense, 20 Seattle Journal for Social Justice 199 (Fall, 2021) (243 Footnotes) (Full Document)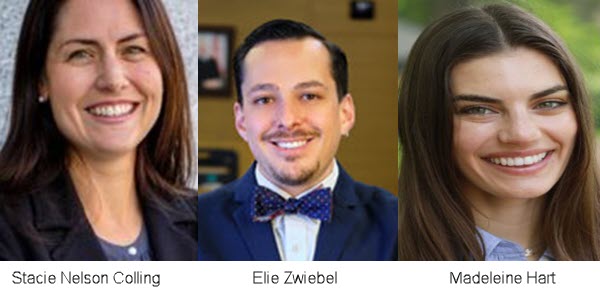 The American legal system recognizes that young people are fundamentally different than adults; in turn, courts must regard young people differently when they engage in delinquent or criminal behavior. In addition to having distinctly undeveloped brain function, young people, as opposed to adults, typically spend the majority of their daily lives engaging with educational systems. And yet, the delinquency and criminal systems rarely incorporate a young person's educational history, status, and needs into criminal and delinquency proceedings.
It is now clear that "zero tolerance" school discipline and policing in schools have contributed to what has become widely known as the "school-to-prison pipeline." This term is broadly used to describe a system of policies and practices that create a culture wherein young people are criminalized or punished for behaviors part and parcel to (or indicative of) being a child.
Regardless of one's personal beliefs or political stance on the criminal system or on school discipline practices, acknowledging the role education plays in the delinquency and criminal systems and the need for a more equitable and fair system should not be controversial. To this end, educational advocacy is an integral part of holistic juvenile defense and should be incorporated into more juvenile defense programs. Unfortunately, the young people who most need educational advocacy as part of their juvenile defense are often those who can least afford it. Therefore, educational advocacy must be adequately funded as part of the public defense system.
This article explains why educational advocacy within holistic juvenile defense can contribute to breaking the school-to-prison pipeline. Section I defines the "school-to-prison pipeline" and its discriminatory and lasting impacts on students of color and students with disabilities. Section II describes the concept of "holistic defense" and why it is a best practice in defending all people, but especially in defending young people. Section III explores how educational advocacy is integral to holistic juvenile defense, and the constitutional rights that are implicated when incorporating (or failing to incorporate) educational advocacy into juvenile defense. Section IV describes organizations that have already begun incorporating educational advocacy into a holistic juvenile defense. Section V discusses the role of school districts in ending the school to prison pipeline. Finally, Sections VI and VII are a call to action describing policy and legal solutions to ensure educational advocacy through holistic defense contributes to breaking the school-to-prison pipeline.
[. . .]
For decades, law enforcement has been encroaching on schools and blurring the lines between school discipline and formal prosecutions, to the great detriment of the rights and liberty of children. It is time to explicitly recognize that education advocacy is a critical component in the effective defense of any child or young adult charged in juvenile or adult court. This implication arises from how prosecution and school discipline are already coordinated in a manner that compromises students' rights in school and in their delinquency and criminal proceedings. Courts must recognize the encroachment on students' rights, administrators of indigent defense systems must request funding for educational advocacy, and legislatures must grant those requests.
Until these measures come to fruition and until the school system is transformed, however, juvenile defenders need to protect their clients through incorporating educational advocacy into holistic defense of all clients. An important first step is funding indigent defense systems to allow defenders to explicitly do this work as part of juvenile defense. Organizations must request funding, and legislatures must grant such requests, to hire or consult with experts in the cross section of education advocacy and juvenile defense. To be sure, asking a defense attorney to become proficient in education law or to begin practicing education law on top of their existing defense practice is unrealistic and inefficient. The advice of an expert in education is critical to juvenile defense when: the alleged incident occurred at school, was reported by school or school staff, and/or the alleged incident involved someone at school (another student, teacher, coach, etc.); when the alleged incident led to suspension, expulsion, or another form of push-out; when the client has history of attendance issues; when the client has poor grades or low testing results; when the client has an IEP or 504 plan, has or is suspected to have ADD/ADHD, has or is suspected to have a physical, mental, or emotional disability, or has a mental health diagnosis; or when the client has experienced trauma at any point during childhood, has expressed interest in continuing with school or obtaining a particular degree, wants to quit school, or is facing adult charges. In other words, educational advocates and attorneys can and should lend support in nearly every juvenile defense case. The success of several projects around the country has demonstrated the importance of incorporating educational advocacy into public defense, not as an ancillary and inconsistent service provided through alternative funding, but explicitly and as a part of regular case preparation. Publicly funding educational advocacy as a component of holistic juvenile defense is essential to stemming the disparate impact of harsh school discipline policies and practices, to break the school-to-prison pipeline.
---
Stacie Nelson Colling is the Youth Defense Coordinator for the Colorado Office of the Alternate Defense Counsel.
Elie Zwiebel is the Education First Program Director for Colorado Juvenile Defender Center and runs a solo firm where he works with juvenile defense attorneys to defend students against the school-to-prison pipeline and discrimination in schools.
Madeleine Hart is a former educator and is currently enrolled at the University of Virginia School of Law.
---
Become a Patreon!