Abstract
Excerpted From: John Bignotti, The Proactive Model: How to Better Protect the Right to Special Education for Incarcerated Youth, 98 Indiana Law Journal Supplement 14 (2023) (129 Footnotes) (Full Document)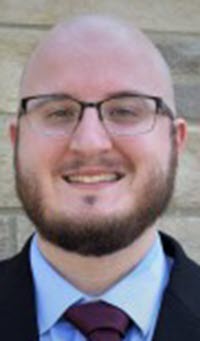 It is hard to imagine how twenty-three-hour-per-day confinement to a prison cell or verbal abuse by staff would ever comport with our basic sense of right and wrong, let alone with legal educational requirements placed on juvenile correctional facilities for youth with disabilities. Yet in 2011, a Southern Poverty Law Center lawsuit addressed this exact problem involving a Jackson, Mississippi youth correctional facility. And on a larger scale, Mississippi and Mississippi facilities faced several lawsuits on behalf of individuals with disabilities in the 2000s and early 2010s addressing widespread issues of poor staff training, mistreatment and violence toward incarcerated youth, inadequate medical and mental health services, failure to develop special education plans, and--perhaps most alarmingly--a statewide failure to monitor the number of youth with disabilities and special educational needs who were in the system. Facility by facility, lawsuit by lawsuit, the locations that committed the most egregious violations in the state were compelled to correct many of these failures and abuses. The legal changes brought by those lawsuits occurred first at the individual facility level and to some extent at the state level resulting from Department of Justice (DOJ) and Department of Education (DOE) involvement.
While this progress made in Mississippi facilities is laudable, these changes are surely no comfort to individuals with disabilities who reached adulthood in this system unable to read or write, unlike what we might expect from their public-school peers. Indeed, while waiting for these changes there is no way for students to get these critical years back--missing even a year of education can be devastating on educational outcomes for any student. Mississippi's example reflects the unfortunate reality that administrative remedies and lawsuits operate on the timescale of months or years, state monitoring regimes are inconsistent and slow to respond to problems when they arise, and resource limitations and inherent properties of carceral facilities make accountability and transparency less attainable than can be expected of ordinary public-school systems.
This Article urges a rethinking of this spotty and lumbering accountability paradigm for juvenile justice facilities that are responsible for educating incarcerated youth with disabilities. In Part I, this Article will provide context to understanding the needs of youth with disabilities, including overviewing the statistical prevalence of disabilities in the juvenile justice context, providing background for understanding the diversity and uniqueness of needs for disabled youth, exploring intersectional components of disability as applied to youth such as race and poverty, and illuminating how disabilities ought to be understood as a lived experience as opposed to a purely medical disease to be cured or managed. In Part II, this Article will explore how the legal system in the United States has responded to failures in special education in the juvenile context, including an explanation of the explicit provisions of the Individuals with Disabilities Education Act (IDEA), how lawsuits have been used as a tool for remedying failures to meet those regulations, and what kind of monitoring and compliance regime currently exists.
In Part III, this Article will discuss a proposed future approach to this problem in which a more proactive, instead of reactive, regime would prevent failures before they happen. The proposed solutions include borrowing from state models that have addressed the problem, amending the IDEA to include a much more active and hands-on inspection and monitoring regime for juvenile facilities, the creation of a national Individualized Education Program (IEP) system, imposition of facility requirements that relate to environmental facets of education outside of just the classroom, reducing barriers to parental involvement in seeking compliance, the exploration of school-to-correctional-facility partnerships, and improvements to family involvement. Though by no means an exhaustive set of solutions, amending the IDEA along these lines would provide more robust oversight for incarcerated youth with disabilities across all fifty states.
[. . .]
This Article aimed to provide an overview of the legal and social context for students with disabilities within the juvenile justice system and has proposed a Proactive Model that could be used to expand and update the IDEA to prevent the systematic educational failures that have been litigated in federal and state courts for decades involving juvenile correctional facilities. Rather than waiting for failure, the federal government should take further steps to guarantee the educational rights of individuals with disabilities who continually find themselves placed in institutions that do not live up to the promises of the IDEA. Youth with disabilities should not be quarantined from their peers because of behavioral issues and be left in educational limbo simply because of a government failure to actively take stock of whether the system is living up to its own stated goals. By adopting measures articulated within the Proactive Model, states can evolve their emphasis to help juveniles with disabilities succeed, rather than simply requiring that juvenile justice institutions do not fail.
---