Become a Patreon!
---
Abstract
Excerpted From: Funmi Anifowoshe Manning, When Prosecutors Act as Judges: Racial Disparities and the Absence of Due Process Safeguards in the Juvenile Transfer Decision, 8 Virginia Journal of Criminal Law 1 (2020) (246 Footnotes) (Full Document)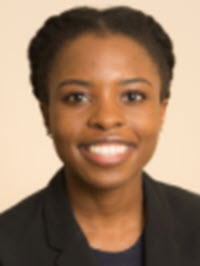 "Too often, discussion in the legal academy and among practitioners and policymakers concentrates simply on the adjudication of guilt or innocence. Too easily ignored is the question of what comes next. Prisoners are shut away--out of sight, out of mind." These are the words of former Supreme Court Justice Anthony Kennedy, lamenting on the conditions of prisons and correctional facilities, and the practice of isolating prisoners for 23 hours a day. Unprompted, Justice Kennedy briefly highlighted the plight of Kalief Browder, a 16-year-old who was accused of stealing a backpack and spent three years of his adolescence in the juvenile ward of Rikers Prison in New York.
Browder's story is a tragic one. Browder was a young, black teenager accused of a relatively minor crime. Browder was previously charged as an adult, convicted of grand larceny, and given a youthful offender status over a previous "joyride" incident. As a result of that conviction, Browder was still on probation when he was accused of stealing a man's backpack and was detained on charges of robbery, grand larceny, and assault. Browder's family could not afford to pay the $3,000 bail, and Browder, still 16, was sent to Rikers. Browder, detained in a section of the prison with other juveniles, was often beaten by other inmates and guards, beatings he said that other inmates "endured much worse." Although Browder's family thought he had grown stronger to combat the violence he faced, Browder also struggled with depression and isolation. Browder unsuccessfully attempted to hang himself while at Rikers. After three years, the charges against Browder were dropped because the District Attorney did not have enough evidence to bring a case. Tragically, two years after returning home and attempting to restore his life, Browder committed suicide. Browder's story and anguish have revitalized the movement for juvenile justice reform and has brought juvenile justice issues to the forefront--unfortunately too late for Browder to benefit.
The decision to charge Browder as an adult is not unique, and Browder's death should shine the spotlight on all states' juvenile justice systems and procedures--particularly, the mechanisms and statutes allowing youth offenders to be treated as adults. In Browder's case, New York legislation mandated that he be treated as an adult. But other states, with more clandestine mechanisms such as prosecutorial waiver (also called "direct file"), allow the executive branch to decide whether juveniles may be treated as adults and funnel them into the criminal justice system. In thirteen jurisdictions, state prosecutors have the absolute discretion to decide whether or not to transfer a youth offender to the criminal justice system via the direct file process. Every day, black and brown boys and girls like Kalief Browder are transferred to the adult criminal justice system. In California, for example, "[i]n 2013, for every white teenager who experienced direct file, 2.4 Latino youth and 4.5 black youth faced the same situation. By 2014, 3.3 Latino youth and 11.3 black youth faced direct file for every white young person."
The resulting series of events leading to Browder's tragic passing highlights one of the many problems of treating youth offenders as adults. The adult criminal justice system is insufficient to serve the wide array of needs of youths and adolescents, as evidenced by Browder's attempted suicide during his incarceration and his suicide ideation after his release. The elimination of direct file laws also would stymie many of the disparities that continue to plague our juvenile and criminal justice systems. This Note will focus on the racial and social inequalities that arise when the executive branch grants prosecutors unfettered discretion and decision-making power about how to treat our youths.
[. . .]
When the juvenile justice system was created, its original aim was to diagnose and treat deviant youths. Eventually, as the racial makeup of the country changed, many began to fear the "other," and youth of color were no longer considered young in the eyes of the public. State legislators have transformed the juvenile justice system to an entirely punitive model, with no opportunity for rehabilitation. In a number of jurisdictions, prosecutors are given unfettered discretion to treat certain youth offenders as adults, with no guidance about how to make such a determination. The result of such discretion is a system where young, racial minorities who engage in criminal activity are disproportionately treated as adults under the law and are "direct filed" to criminal court, instead of having their cases brought in juvenile court. The decision regarding jurisdiction of these youths is not subject to judicial review and results in the over-penalization of black and brown adolescents.
The direct file system is clandestine, inconsistent, and ineffective. Justice is better served with the elimination of the direct file system. Legislative exclusion laws already capture violent and repeat offenders. Unless state legislatures enumerate specific standards that state prosecutors can follow before transferring youths to the criminal justice system, data will continue to show that transfer decisions disparately affect minority youths and do not effectively deter crime. In the alternative, unless prosecutors recognize the troubling statistics within their respective jurisdictions, these issues will continue. With the recognition of the disparate impact of direct file decisions, prosecutors' offices should aim to enact inter- and intra-office measures to maintain consistency and transparency in their decisions about which youths to direct file and in order combat the implicit biases always present in unrestrained decision-making.
---
Become a Patreon!