Become a Patreon!
---
Abstract
Excerpted From: Vitor M. Dias, Black Lawyers Matter: Enduring Racism in American Law Firms, 55 University of Michigan Journal of Law Reform 99 (Fall, 2021) (173 Footnotes) (Full Document)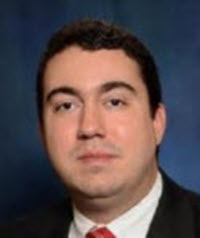 In 1996, David Wilkins and Mitu Gulati published what is today considered a classic article on the state of race in American corporate law firms. Wilkins and Gulati detailed how Black lawyers faced racial biases when they interviewed for jobs with corporate law firms. This study also identified that Black lawyers endured discrimination from the beginning of the hiring process throughout their careers as associates, a problem that has persisted during the 2000s and 2010s.
As Wilkins and Gulati found, Black lawyers were more likely than white lawyers to be placed in firms' "flatline track" to do basic paperwork. White lawyers, by contrast, ended up on the "training track," which eventually made them more competitive for partnership. As a result of racial disparities in hiring, retention, and promotion, African Americans continued to be underrepresented in the corporate bar. Wilkins and Gulati observed that law firms' discriminatory practices "pervade[d] not only elite firms, but the entire legal profession."
The lack of nationally representative, longitudinal data on lawyers in the United States, however, posed obstacles to assessing racial inequality in the bar as a whole--until recently. Academics at the American Bar Foundation (ABF) organized a first-of-its-kind longitudinal survey of lawyers admitted to practice in the United States in 2000. The ABF's "After the JD" (AJD) project, of which I am a team member, followed a cohort of lawyers starting in 2002. This Article uses the AJD's most recent data to empirically unravel why there still are so few African American lawyers in U.S. private law firms, twenty-five years after Wilkins and Gulati's landmark study.
To be sure, scholars have long discussed the processes that shape racial and ethnic inequality in the American legal profession. One explanation centers on educational credentials and academic performance in law school, arguing that these are key elements that shape lawyers' careers. However, this perspective has been challenged.
The second and competing explanation focuses on law firms' institutional characteristics in structuring legal professionals' trajectories. In response to the argument above, law school grades and ranking have been assessed to identify whether they are significant factors that influence the distinct employment prospects of Black lawyers vis-à-vis their white counterparts with similar backgrounds. In addition to--and more important than--grades, institutionalized practices matter for the assessment of lawyers' trajectories in the contemporary legal labor market. Today, covert discrimination against Black attorneys is more common than overt instances of racism within the firm setting. Both forms of racism exist, nonetheless. Covert discrimination includes a lack of social contact with partners and a dearth of partner mentorship opportunities for Black lawyers.
These racialized and, at the same time, institutionalized, factors permeate the job ladder that African American lawyers must climb to become partners in law firms. Consequently, having the right "fit" continues to appear as a salient feature that adversely impacts Black lawyers from the moment of hiring. Compared to investment banks and consulting companies, law firms place the strongest emphasis on interpersonal abilities rather than technical skills during job interviews.
In this Article, I extend this scholarship by analyzing how race helps explain the differences between Black and white attorneys in their likelihoods of: (a) being promoted to equity partner, (b) being fired from a law firm, and (c) leaving a law firm for any reason, or what is euphemistically described as a "voluntary" move. The bottom line is that Black lawyers continue to be pushed away from law firms at much higher rates than white attorneys based on their racial background alone. A stark and related finding is that once Black lawyers are unemployed, this unemployment status becomes a perpetual mark on the record of those who strive to become equity partners. Out of all lawyers surveyed by the AJD, only one Black attorney who faced unemployment eventually reached equity partnership.
These issues demand a better understanding of racial patterns of promotion as well as of voluntary and involuntary career moves away from law firms. To arrive at a more thorough explanation of these persistent problems, this Article is organized into four parts.
Part I provides background on the existing literature on racial inequality in the American legal profession. While law schools began to welcome an increasing number of racial minorities, it took decades for African American lawyers to join private law firms at a similar rate. Although Black lawyers represent a growing number of associates, they remain deeply underrepresented at the partnership level. Competing arguments have been put forth to discuss the roots of systemic racism in the bar. Common ground within this scholarship, however, is that law firms remain "revolving doors" for African Americans, as Wilkins and Gulati identified. Subsequently, I call attention to the still-relevant need for fleshing out factors shaping the partnership track, the decision to move away from law firms, and the process of being laid off. I also describe the AJD data and the mixed-method techniques used in the analysis.
In Part II, I present the results of the quantitative component of the AJD data. As the Article shows, this is one of the few studies that use event history analysis as an advanced statistical methodology to assess job transitions in the legal profession. The AJD data offer a unique opportunity to analyze the entire employment history of the lawyers surveyed by the ABF. In sum, the results reveal two important findings. First, Black lawyers are significantly more likely than white lawyers to be fired from law firms and to leave law firms for other reasons. Second, white lawyers are more likely than Black lawyers to become equity partners.
Part III discusses the qualitative component of the AJD data. Here, I highlight how a subset of lawyers--with whom in-depth interviews were conducted as part of the AJD project--described their careers. These attorneys explained how they navigated both the formal and informal rules of the partnership track in law firms as they worked to survive and then thrive within this setting. For instance, while Black lawyers needed to ask for their promotions, white lawyers did not and, instead, received their higher rank more routinely.
As the Article concludes in Part IV, the racial differences in lawyers' career paths and outcomes are striking, both qualitatively and quantitatively. I emphasize that political and market tools ought to be implemented to remedy racial inequality in the legal profession. Indeed, affirmative action is among such instruments. Yet questions about its future have emerged now that the U.S. Supreme Court consists of a solidly conservative majority. In this concluding section, I briefly reflect on persistent issues surrounding, in particular, SFFA v. Harvard--a lawsuit that challenges affirmative action-- which the Court is expected to hear in the near future.
[. . .]
In the contemporary American legal profession, the notion of hierarchy, fit, and not having key networks within law firms exemplify the difficulties of navigating the firm context as an associate of color. This point is particularly salient among African American lawyers. At the aggregate, quantitative level, these patterns result in racial differences between Black lawyers and white lawyers in voluntary and involuntary exits from law firms, as well as in promotions within firms.
The formal mechanisms through which law firms structure their job ladders and how lawyers should climb them coexist with informal, yet institutionalized hurdles. Law firms thus continue to work under a system that perpetuates racial inequality. They operate based on moving targets, which impair African Americans from having predictable and reliable career trajectories.
This work has drawn from extensive socio-legal scholarship on racial inequality in the legal labor market, which has long followed and marked the American legal profession. In using both qualitative and quantitative data from the first longitudinal survey of lawyers' careers, I have found that grades, law school background, and law firm characteristics do not explain away the fact that African American lawyers are less likely to become equity partners than white lawyers. Nor are these characteristics significant in accounting for why Black lawyers are more likely to exit law firms and to be dismissed. Simply put, being African American as opposed to white reduces the chances that a lawyer will move up within firms and significantly increases the odds of being forced out.
These findings reinforce the conclusion that the U.S. bar remains stratified by both race and gender. People of color need to consider such challenges as they devise strategies to navigate the contemporary legal labor market. This is why there still are so few Black lawyers in American private law firms. The U.S. legal profession, therefore, ought to set instruments in place to remedy racial inequality.
Affirmative action is among the instruments that Wilkins and Gulati identified as important for furthering diversity and inclusion in legal education as well as in law firms. However, affirmative action has been challenged in American courts. In 2003, Supreme Court Justice Sandra Day O'Connor ruled in the landmark case, Grutter v. Bollinger: "We expect that 25 years from now, the use of racial preferences will no longer be necessary to further the interest approved today." But questions about the future of affirmative action and whether this part of the ruling remains accurate are in contention. These issues are pressing, especially considering the solidly conservative majority in the Supreme Court, which is expected to hear SFFA v. Harvard. With less than ten years to reach the expiration date predicted by Justice O'Connor, racial inequality continues to pervade the bar in the United States, making affirmative action still very much necessary.
By calling attention to this pressing matter, this study furthers our understanding of the role of race within the legal profession. The inquiry here is novel because it explains that making equity partner within a law firm continues to be dominated and shaped by race. Race is also a significant predictor of being dismissed, and once that occurs, the findings show that African American lawyers have greater difficulty re-entering the partnership track in a subsequent law firm.
In conclusion, the advancement and socialization opportunities that ultimately help lawyers become partners are significantly reduced for African American lawyers, compared to their white counterparts with similar credentials and experience. The quantitative data, along with the interviews, show that racial mechanisms of inequality persist. They are institutionalized in the bar and pose significant barriers to the career progress of minorities, in general, and Black lawyers, in particular.
---
Become a Patreon!