---
Abstract
Excerpted from: Susan Taing, Lost in the Shuffle: The Failure of the Pan-Asian Coalition to Advance the Interests of Southeast Asian Americans, 16 Berkeley La Raza Law Journal 23 (Spring, 2005) (Comment) (254 Footnotes) (Full Document)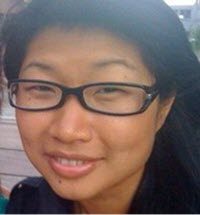 In the summer of 2003, members of the academic community breathed a collective sigh of relief when the Supreme Court announced in the landmark decision, Grutter v. Bollinger, that educational diversity was indeed a compelling state interest. The Court upheld the University of Michigan Law School's (hereinafter Law School) race-conscious admission policy, which professed the Law School's commitment to enrolling a diverse student body. The Law School's admission policy considered factors that contribute to a diverse student body such as having lived or traveled abroad, an extensive record of community service, or an unusual intellectual accomplishment. However, it gave special consideration to race in the case of African American, Latino American, and Native American students. The Grutter decision affirmed the Law School's commitment to racial diversity as constitutionally permissible and held that the Law School could give special consideration to certain racial groups.
The Law School's commitment to enrolling students from racial minority groups is peculiar because of the absence of Asian Americans. The Law School acknowledged that it omitted Asians from the admission policy because a significant number of Asian students were already being admitted to the Law School.
Parties on both sides of Grutter hotly debated whether Asian Americans were hurt by the Law School's admission policy. The Petitioner's brief to the Court argued that the Law School's race-conscious admission policy subjected Asian Americans to reverse discrimination. In contrast, the National Asian Pacific American Legal Consortium (NAPALC) argued in its amicus curiae brief that Asian Pacific American (APA) applicants are not harmed by affirmative action. NAPALC advanced three arguments: First, like all other students, Asian Americans benefit from a more racially diverse learning environment. Second, the Law School's policy does not only consider racial diversity but other types of diversity, e.g., types based on education, experience, etc., which APA applicants can highlight. Third, empirical evidence demonstrates that the prohibition of affirmative action programs in California did not correlate with higher enrollments of Asian Pacific Americans in state law schools.
The error committed by the Law School, the petitioner, NAPALC, and the other APA groups that joined NAPALC as amici curiae is all too common. Asian Pacific Americans, as a political identity group, are comprised of various member-groups that descend from countries in East Asia, South Asia, and Southeast Asia as well Hawaii and other Pacific Islands. The Law School blatantly omitted Asian Pacific Americans from the dialogue. All parties and amici curiae tacitly agreed that Asian Pacific Americans are already adequately represented in the Law School and that they do not need the Law School to make a special commitment to them in order to be enrolled in significant numbers. Underlying this belief is the stereotype of Asian Americans as the model minority and the related erroneous assumption that Asian Pacific Americans are a uniform group. In reality, several Asian American groups are struggling to improve their socioeconomic status. These groups are usually not enrolled in higher education in significant numbers. Yet, despite the minimal representation of these groups, colleges and graduate schools nevertheless frequently categorically exclude APAs from race-conscious programs such as the one employed by the Law School.
This Comment will focus on one such group, Cambodian Americans. I will illustrate the shortfalls of the Asian American pan-ethnic identity, and suggest that marginalized groups such as Cambodian Americans must assert their own identity in order to assure that issues pertinent to their own group are heard and addressed. My goal in writing is twofold. First, I encourage marginalized groups to assert their own interests. Secondarily, I hope to voice the message to universities that there are significant Asian American populations that would benefit greatly from inclusion in affirmative action programs.
Part I discusses the Supreme Court's decision in Grutter, analyzing the opinion's implication for universities' admissions policies. Part II discusses the pan-ethnic movement that began in the 1960s with the goal of uniting Asian descended minority groups under an umbrella coalition--Asian American. The pan-ethnic coalition was meant to unify Asian Americans and to create a mass base so that people identifying with this ethnic group could mobilize to combat discrimination and violence against Asians. This Part also briefly critiques the Model Minority Myth. Part III discusses Cambodian Americans' history, traditional culture, socioeconomic status, and the familial factors that led to this group's marginalized socioeconomic status. Part IV briefly discusses the shortcomings of the pan-Asian coalition, its failure to advance the interests of its more marginalized constituents, and the reasons for this failure. Finally Part V asks, "Why not identity?" and proposes that Cambodian Americans build their own distinctive political consciousness in order to form a coalition that is not based solely on ethnic lines, but also upon socio-economic and political issues.
[. . .]
As the pan-Asian coalition is susceptible to alienating its lower-income constituents, Cambodian-Americans must find another way to assert their own interests outside of the panethnic paradigm. One such paradigm that provides a useful tool of analysis is the idea of 'political race.' Political race is the societal structure of race wherein groups without power in society are raced 'black.' Being raced black means that a person or group has been left out of the political discourse; the term is not connected to a person's biological race. The goal of political race is to unite minorities and enlist the help of non-racial minorities who are also raced black by demonstrating that the structure of society is designed to keep them both powerless. By banning together, these groups can demonstrate that the solution is not simply race based, but requires society to make structural changes.
For Cambodian Americans to implement political race, they must reflect on their experience of marginalization and understand that their experience (and the experiences of the other Southeast Asian refugees) of resettlement distinguishes them from the older, more established APA groups. Due to their poverty, they have been raced black by the pan-Asian coalition and are left out of the pan-Asian political discourse and the greater societal discourse.
Political race as a tool may be limited to helping Khmer Americans understand the structural barriers they face within society and their exclusion from the pan-Asian coalition that is supposed to represent their interests. Political race can help Khmers achieve the social consciousness required to assert an identity distinct from the pan-Asian coalition. But political race may not lead to the ultimate goal, as described by Guinier and Torres, of enlisting the help of other minorities and non-minorities to argue for affirmative action. Having realized the failure of one coalition, Southeast Asians may be reticent to join another coalition. Though Khmer Americans share similar barriers with African Americans, Latinos and Native Americans, they may hesitate to form another coalition with these groups because of the inherent difficulties of finding a unifying frame with groups that have very different histories and experiences.
Richard Delgado recommends a different approach--Cambodian Americans can advocate individually, or collectively with other Southeast Asian refugees, for affirmative action. While a collective action, this campaign would not necessarily entail a permanent coalition organized around a single identity. Instead, the coalition could be organized around specific issues. This arrangement might prove a more effective and sustainable coalition.
Although many scholars such as Eric Yamamoto and Lani Guinier believe that coalitions are the best path to social justice, one scholar, Elbert Lin stops to ask, 'What's wrong with identity?' Lin criticizes the pervasiveness of coalition building within APA scholarship and argues that identity, rather than coalitions, can help APAs attain the two types of recognition they desire: acknowledgement that APAs exist, and that APAs are subject to discrimination. For example, he argues that to claim solidarity with African Americans, APAs should not have to claim blackness, but should instead engage in the dialogue on race as themselves. The formation of a movement focused on the existence of and discrimination against APAs would contribute to a sense of equality by placing APAs on equal footing with other racial groups. Thus, APAs should organize around an APA identity instead of a multiracial coalition because the latter would not address the sense of invisibility that agitates APAs.
In Grutter, Cambodian Americans and Southeast Asians were not only rendered invisible by the Law School, they were also rendered invisible by the pan-Asian coalition groups purporting to represent their interests. Therefore, when it comes to Southeast Asians asserting their own interests, why do they have to join a coalition--why not identity?
An example of a step in the right direction is the creation of the group Southeast Asia Resource Action Center ('SEARAC'), whose mission is to advance the interest of 'Cambodian, Laotian, and Vietnamese Americans through leadership development, capacity building, and community empowerment.' SEARAC forms alliances between Southeast Asian groups and organizes along issues concerning refugee experiences. Though SEARAC builds coalitions within Southeast Asian and other groups, it also represents individual communities. Another example of a group asserting its identity is the North Virginia based organization known as Boat People S.O.S., whose mission includes empowering Vietnamese-Americans towards self-sufficiency and integration, and providing assistance towards freedom and a dignified life. This is an indication that the first step of collective consciousness has started to take hold, and Southeast Asians are recognizing that they have special interests distinct from groups dominating the APA movement.
Now that there are groups such as SEARAC to assert their identity, it is time for the pan-Asian coalition, universities and the courts to recognize that Southeast Asians are differently situated. Once institutions recognize the plurality of experiences within APA groups, socially conscious schools such as the University of Michigan will not commit the error of excluding an entire group from an affirmative action program, when inclusion would be more consistent with the program's goals.
---
J.D., Georgetown University Law Center, 2005.
---
Please visit my Patreon Page