Become a Patreon!
---
Abstract
Excerpted From: James G. Hodge, Jr., Jennifer L. Piatt, Leila F. Barraza, Rebecca Freed, and Summer Ghaith, Vaccinating Urban Populations in Response to Covid-19: Legal Challenges and Options, 49 Fordham Urban Law Journal 1 (November, 2021) (155 Footnotes) (Full Document)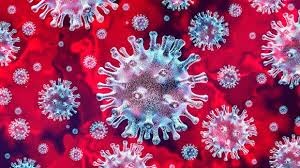 Against the backdrop of the COVID-19 pandemic--the most impactful public health emergency in U.S. history the realtime development and authorization of multiple efficacious and safe COVID-19 vaccines. Through Operation Warp Speed, major U.S. pharmaceutical companies like Pfizer,® Moderna,® and Janssen,® a division of Johnson & Johnson,® continue to align with federal authorities on this stellar achievement. Suppressing the pandemic relies predominantly on the most systematic national vaccine campaign ever undertaken. Immunizing hundreds of millions of U.S. residents against the COVID-19 virus by late-summer 2021 is the goal. Reaching it is not so easy.
Extensive uptake of COVID-19 vaccines is key, especially among U.S. urbanites doubly hit by (1) the relative ease of COVID-19's spread in dense areas and (2) months of social distancing impacting their economic and social interests. Vaccinating populations across U.S.-metropolitan areas raises manifold challenges. Early access to COVID-19 vaccines was specious. Not everyone was suitable or eligible for COVID-19 vaccination, notably those who are immune-compromised and children (ages 0-11) whose full, unmitigated return to daycares or schools depends on achieving herd immunity. Millions of U.S.-city dwellers are reticent about vaccinations for fears of their potential harms due to copious, false information or longstanding distrust of governmental medical and public health interventions.
Governments and private sector entities responded to these and other challenges in divergent ways. The Biden Administration endorsed recommendations to assure equity in the allocation of vaccines, consistent with guidance from the National Academies of Sciences, Engineering, and Medicine. The President's National COVID-19 Strategic Plan expressly promoted widespread access, education, and distribution of vaccines in hard-hit locales. State and local governments set or supported varying vaccine mandates, provided alternative incentives for vaccinations, or posited "vaccine passports." Manifold employers and universities have required COVID-19 vaccinations in specific jurisdictions, leading to lawsuits and legislative objections. Vaccine lotteries in some states heightened concerns among urbanites. Even as extensive vaccine hesitancy compromises national vaccine objectives and threatens the health of entire metropolitan areas, the U.S. Supreme Court seems poised to broadly require religious exemptions to vaccines overall.
This Essay explores legal and policy perspectives underlying these profound issues, proffering guidance on national mass vaccination efforts to help urban populations return to levels of post-pandemic normalcy, coextensively saving tens of thousands of lives. Part I examines the disproportionate effects of COVID-19 on urban populations, exacerbated by accelerated disease spread in densely populated communities, health disparities among ethnic and racial minorities, and adverse economic effects of social distancing. Challenges accompanying efforts to vaccinate urbanites, including logistical obstacles and hesitancy, are explored in Part II. Part III assesses the extensive national push to promote vaccine awareness and health literacy, equitably allocate vaccine resources, and increase COVID-19 vaccination rates through traditional and novel routes. Based on these observations, Part IV highlights complications inherent in vaccinating urban populations arising from opposing legal and ethical perspectives on vaccine equity, incentives, mandates, and religious interests. To increase uptake of COVID-19 vaccines among U.S. urban populations, Part V lays out several legal and policy options to promote health equity, counter vaccine hesitancy, utilize incentives, and adapt to changing responses amid fluctuating emergency powers.
[. . .]
The unprecedented, real-time development of safe and extremely effective COVID-19 vaccinations has resulted in the full or partial inoculation of millions of U.S. residents since January 2021. Yet, urban populations disproportionately affected by COVID-19 remain underserved for multiple reasons, including initial supply-related issues, inequitable allocations, and access barriers. Governments have confronted these challenges in different ways. Incentives and mandates were introduced to increase vaccination rates. Specific allocation schemes expressly prioritize at-risk populations. Implementing these and other measures among urban populations generated a plethora of complex law and policy issues in a changing legal environment. Emerging legal options in four key areas-- health equity, vaccine hesitancy, incentives, and emergency powers--may help increase COVID-19 vaccination rates and contribute to herd immunity among U.S. urban populations.
---
James G. Hodge, Jr.,, Peter Kiewit Foundation Professor of Law; Director, Center for Public Health Law and Policy, Sandra Day O'Connor College of Law, Arizona State University (ASU).
Jennifer L. Piatt, Research Scholar, Center for Public Health Law and Policy, Sandra Day O'Connor College of Law, ASU.
Leila F. Barraza, Associate Professor, Mel & Enid Zuckerman College of Public Health, University of Arizona.
Rebecca Freed, J.D. Candidate (2022); Legal Researcher, Center for Public Health Law and Policy, Sandra Day O'Connor College of Law, ASU.
Summer Ghaith, J.D. Candidate (2023), M.D. Candidate, Mayo Medical School (2025); Research Intern, Center for Public Health Law and Policy, Sandra Day O'Connor College of Law, ASU.
---
Become a Patreon!