Become a Patreon!
---
Abstract
Excerpted From: Amy Fettig, Can Covid-19 Teach Us How to End Mass Incarceration?, 76 University of Miami Law Review 419 (Winter, 2022) (171 Footnotes) (Full Document)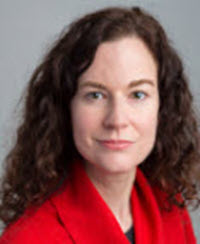 The history of America's response to the COVID-19 pandemic will not be pretty. In some respects, we might look to the wondrous accomplishments of science, the speedy discovery and production of the vaccine, and the resilience of millions of individuals responding to the economic and human costs of the virus with care and creativity. In other respects, however, we find widespread incompetence, indifference, opportunism, and sheer inhumanity that inflicted preventable suffering and death in communities across the nation, especially communities of color. The plight of the millions of people trapped in our prisons during the pandemic surely fits in the latter category.
Serious and sustained thought and analysis should be given to both our successes and our failures in dealing with the COVID-19 pandemic. Hopefully, lessons will be learned, and actions will be taken to better prepare for the next global human challenge we will inevitably face. But closer to home, there are some immediate and dire lessons to learn. Furthermore, there are legal and policy choices we must make with respect to our criminal justice system--choices to not only save lives, but also bring the system to a more rational, human-centered approach to crime and punishment.
In this essay, I examine what has been happening inside prisons during the pandemic; the inadequate official responses to those conditions; the punitive excess in our criminal legal system that fostered this inadequate response; and what we can learn from these failures to implement concrete systematic change that will help end the era of mass incarceration in the United States.
[. . .]
Thousands of incarcerated people were killed by the pandemic, but they are not just statistics. It is important to remember that the tragic and overwhelming number of deaths caused by the pandemic, and our response to it, are ultimately about individual lives cut short. Take the life of Clarence Givens as an example. Clarence was a long-time correspondent with my office because of our work with individuals serving extreme sentences. Unfortunately, Clarence was also an exemplar of the irrationality of America's extreme punishment paradigm.
In 1996, the State of Wisconsin sentenced him to the ludicrous sentence of 110 years in prison "for selling less than three grams of heroin to an undercover informant." Because Clarence had previously comitted nonviolent offenses, the State charged him as a habitual offender, meaning he was eligible for a much longer sentence "regardless of the severity of his present offense." Such habitual offender laws have a long and checkered history of being both disproportionately inflicted on Black defendants like Clarence and having little to no deterrent value, especially for drug-related crimes. Ultimately, habitual offender laws have normalized extreme and irrational sentences that in no way present a balanced approach to justice while also depriving individuals and communities of freedom for minimal, if any, public safety benefit.
During his long incarceration, Clarence developed prostate cancer and underwent two hip replacement surgeries. As a result of these surgeries, he was eventually confined to a wheelchair. Frail and sick, Clarence spent years in prison but maintained an exemplary record. As the threat of COVID-19 advanced across the country, Clarence--like so many others desperate to avoid the ravages of the virus in institutional settings-- naturally sought his release through official channels. As an older person with pre-existing health issues, Clarence was especially vulnerable to the virus and did not present a threat to the community. As the pandemic raged through Wisconsin prisons, Clarence's family wanted him to come home so that he could live in a safer environment. But no government mercy was given to Clarence. Instead, in November 2020, he developed a high fever. His cellmate wrote to my office and described how other prisoners in their housing pod donated vitamins and tea to try and nurse Clarence back to health. Unfortunately, Clarence was admitted to the hospital the day after this letter was sent. Within twenty-four hours of his admission, Clarence was unconscious and breathing on a respirator. On December 7, 2020, he died of COVID-19 at the age of sixty-eight.
Clarence's tragic and likely preventable death represents one of the thousands of lives lost in our prisons and jails. correctional institutions are uniquely unable to control respiratory diseases, such as COVID-19, because of poor ventilation, overcrowding that makes social distancing impossible, poor sanitation, and indifferent--or worse--access to appropriate medical care. Early in the pandemic, correctional institutions in states across the country failed to provide masks and other personal protective equipment, consistently test inmates and staff for COVID-19, and adequately quarantine those who did test positive. As a result of these prevailing conditions and leadership failures, correctional institutions have been Petri dishes for the pandemic. In fact, incarcerated individuals "have been 5.5 times more likely to get COVID-19 and have suffered a COVID-19 mortality rate 3 times higher than the general public." The most recent count, based on available data, indicates that more than 2,300 people have died of COVID-19 in prisons and jails, and this is likely an under-count.
There are many medically vulnerable people, like Clarence, living behind bars. In the era of mass incarceration, extreme sentences keep large numbers of people in prison for longer periods of time. Indeed, we now have more people--over 200,000--serving life or virtual life sentences in American prisons than comprised our entire prison population in 1970. As prison populations have increased so too has the age of those making up the prison populations. In fact, between 2000 and 2016, the percentage of people in state prisons who are fifty-five years of age or older more than tripled resulting in nearly 150,000 older Americans in those institutions. Older adults have been hit the hardest by the COVID-19 pandemic. People sixty-five and older face the greatest risk of hospitalization and death due to COVID-19, accounting for nearly 80% of all COVID-19 deaths as of September 29, 2021. The risks for older adults are even more pronounced among the incarcerated as they tend to suffer from more chronic health conditions than their free world counterparts. The combination of poor access to medical care and the stress of prison life means that by age fifty, incarcerated people often exhibit health problems more commonly seen in people many years older. Thus, it should come as no surprise that the incarcerated population is extremely vulnerable to COVID-19.
Due to the nature of COVID-19, the vulnerability of the incarcerated population, and the conditions of our prisons, these institutions have become leading hotspots for COVID-19. Moreover, the movement of staff between correctional facilities and their communities, coupled with the close contact between staff and incarcerated people, enables the virus to spread into and out of these facilities. According to The Marshall Project, more than 114,000 prison staff members nationwide had tested positive for COVID-19 by June 2021. As of May 2021, One Voice, a nonprofit group that tracks correctional officers' deaths, found that 219 officers and forty-one correctional staff had died of COVID-19 since March 2020. In contrast, the group notes that in a typical year, "about eleven officers lose their lives" while on duty.
While the pandemic transformed prisons into hotbeds of infection and death, incarcerated people were subject to increasingly dire conditions. Many prisons reacted to the pandemic by locking facilities down or leaving prisoners in solitary or near-solitary-like conditions of severe isolation and immobility for months at a time. Both Solitary Watch and the Marshall Project found that at least 300,000 people were placed in solitary since the advent of the pandemic, a stunning increase of nearly 500% over pre-pandemic levels. Likewise, facilities ended visitation, isolating many incarcerated people from friends and family--a reality that continues to endure. And programs in facilities were suspended, which left individual prisoners suffering from extreme idleness and delayed the possibility of early release for other prisoners who needed to complete these programs for such consideration. On top of all this, staffing shortages at all levels not only mean that lockdowns in facilities are more common, but also that basic services, such as medical and mental health care, have worsened--even where care is often routinely bad to begin with.
COVID-19 created a perfect storm of toxic conditions that challenged prisons and the outside community to avert a humanitarian crisis. The response to this crisis tells us much about what ails the criminal legal system and our continued inability to confront and end mass incarceration in any meaningful way.
[. . .]
When I reflect on the ongoing lessons of COVID-19 in this age of mass incarceration, I think back to Clarence Givens. In a just society, Clarence would be alive today; he would be home with his family, protected from the pandemic by a vaccine, and supported by a society that cares for its elders. But Clarence never had a chance to live in that America: not as a Black man and especially not as a victim of our senselessness mass incarceration system. Instead, Clarence died as he served a life sentence for a drug crime he committed decades earlier. Clarence and the thousands of others killed by the pandemic cannot benefit from the hard lessons of COVID-19, but we can. And we must.
---
Amy Fettig is the Executive Director of The Sentencing Project in Washington, DC, a research and advocacy organization working to end mass incarceration and promote racial, gender and economic justice.
---
Become a Patreon!