Become a Patreon!
---
Abstract
Excerpted From: Robert Gatter and Seema Mohapatra, Covid-19 and the Conundrum of Mask Requirements, 77 Washington and Lee Law Review Online 17 (May 28, 2020) (54 Footnotes) (Full Document)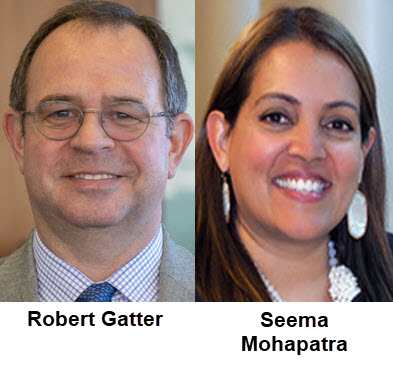 Ohio governor Mike DeWine announced on April 27, 2020 that everyone in Ohio's stores would soon be required to wear masks for the protection of others. Public backlash was immediate. The very next day, he reversed himself and canceled the order. A nearly identical story unfolded later the same week in Stillwater, Oklahoma. City officials announced that shoppers would be required to wear masks and then withdrew the order, citing threats of violence against store employees.
Meanwhile, mask-wearing orders have stuck in several other states-- including Connecticut, Hawaii, Maryland, New Jersey, New York, Pennsylvania, and Rhode Island. Some states mandate masks as an additional social distancing requirement, and others require masks only when one cannot maintain a six-foot distance from others in a public place.
The Centers for Disease Control and Prevention (CDC) issued a recommendation in early April that individuals wear a mask when in public, reversing its earlier statement that only those sick or caring for someone with COVID-19 should wear masks. Yet, the CDC's new recommendation stopped short of proposing that state and local officials mandate masks in public. The World Health Organization still does not recommend wearing a mask unless symptomatic or taking care of someone who is symptomatic.
From a public health point of view, it is not clear what the right answer is. Some jurisdictions require everyone to wear masks in public places. Others recommend masks and leave it to each person to choose. Still others have been silent on mask use. This leaves states and localities to their own discretion about how to proceed.
In the absence of directives, individuals are also making their own choices about mask use. At a time when public health measures, like shelter-in-place orders and social distancing, are being used to stop the spread of coronavirus, wearing masks can be seen as a form of solidarity and desire to not infect others. Similarly, not wearing a mask can also be a political statement of sorts. Additionally, black men wearing masks have reported being asked to leave stores and fearing for their own safety. There also have been reports of employers not allowing their employees to wear masks because of worries that it makes customers uncomfortable. We, as public health law experts, provide some analysis and recommendations.
[. . .]
There isn't a perfect answer to the question of whether states and localities should require that individuals wear masks in public or merely recommend that they do. Indeed, the issue is complicated. On the one hand, a mask requirement, while potentially effective, very likely will lead to unchecked racial discrimination and add to the unfair burden of this pandemic on racial minorities, especially black Americans. On the other hand, a mask recommendation is unlikely to result in a sufficient percentage of the population wearing masks so as to slow the spread of the virus as businesses re-open. In fact, some studies indicate that, in order to slow the spread, at least 70% of the population must be wearing masks. Encouraging voluntary mask use may result in less compliance but would avoid the unintended consequences of punitive measures. In some countries, social norms are such that this percentage can be achieved in the absence of legal mandates. In the United States, however, it is unlikely that such compliance will be achieved without laws and orders requiring masks.
As public health law experts, we have considered the scientific, legal, and ethical issues surrounding mask use, weighing the public health evidence, potential for stigma and racial profiling and policing, and the politics of mask use. We conclude that, on balance, a mask recommendation is the better solution for now. It captures some of the public health benefits without the need for an enforcement mechanism that is so likely to result in additional discrimination. If, in response to a recommendation, most of the population wear masks, this would be beneficial from both a public health and stigma perspective. In support of policies for voluntary mask-waring, we also recommend increased federal funding for states and public health agencies to provide masks to the general public. Additionally, we recommend advertising campaigns to educate the public about mask use, perhaps with well-known celebrities and those of all political stripes, so as to help normalize mask-wearing. This has a value not only today but also as we anticipate future disease events. Moreover, solidarity is necessary for public health measures, such as mask use and social distancing, to work. If a public mask recommendation encourages more people to wear masks, people are less likely to assume those who do are sick and avoid them. Also, this would make masks less of a symbol of political affiliation. If most people wear masks, black Americans who wear masks are less likely to be targeted.
Given the uneven policing of masking that is likely, we are hesitant to recommend mandatory masking measures. We recognize, however, that some officials will choose to enforce a mask requirement. Indeed, many cities already are mandating masks. While we believe that the likelihood of increased racial discrimination undercuts the public health justification for a mask requirement, we also recognize that states and localities adopting such requirements can take additional steps to mitigate the likely discriminatory effects. We urge that any mask mandates not include any fines or other punitive measures. Instead, officials can require that places of public accommodation offer masks for a nominal price at their entrance and deny entry to anyone who is not wearing a mask and who refuses to purchase one. Washington, D.C. has adopted this approach. Additionally, any mask mandate should be accompanied by the kind of educational campaign described above.
We warn officials who insist that only the fear of a fine will encourage compliance to account for the likelihood that enforcement will target black Americans. Any police encounter is fraught with fear for black Americans due to the targeting by police. For those jurisdictions criminalizing failure to use a mask, we recommend that officials collect and share publicly information about the race of individuals who police stop, question, warn, threaten, fine, or arrest for violating the mask requirement. Furthermore, we recommend that those jurisdictions educate police about biased enforcement of the requirement, that they prohibit police from treating the violation of a mask requirement as a primary offense, and that they require officers to carry supplies of masks to provide to those who are not wearing masks for a first warning.
The mask debate is raging in states and localities, in workplaces, and people's own homes. As jurisdictions lift stay-at-home orders, it may be tempting to encourage mask use via mandatory orders with fines for noncompliance. However, given the discriminatory ways such rules are likely to be enforced, it is important to proceed with caution.
---
Professor of Law, Center for Health Law Studies, Saint Louis University School of Law; B.A., Johns Hopkins University; J.D., University of Pennsylvania Law School; M.A. (Bioethics), Medical College of Wisconsin.
Associate Professor of Law and Dean's Fellow, Indiana University Robert H. McKinney School of Law; B.A. (Natural Sciences), Johns Hopkins University; J.D., Northwestern University School of Law; M.P.H. (Chronic Disease Epidemiology), Yale University School of Public Health. We would like to thank Paige Ferise for excellent research assistance.
---
Become a Patreon!