Become a Patreon!
---
Abstract
Excerpted From: CQ Roll Call staff, Democratic Senators Push Language Access for Covid-19 Materials, Congressional Quarterly Inc. (August 20, 2020)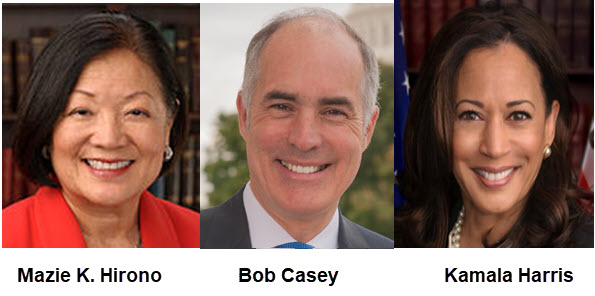 Democratic senators want to make sure federal advice and directions about how to address the coronavirus COVID-19 directions will be available in a variety of languages.
Sens. Mazie K. Hirono, D-Hawaii, Bob Casey, D-Pa., and Kamala Harris, the California Democrat who is now her party's vice presidential nominee, introduced the bill last week to help primarily older Americans who have limited proficiency in English or disabilities.
"We must do more so that all communities -- regardless of English proficiency, age, or disability – have access to the federal government's coronavirus-related services and resources in culturally appropriate and understandable ways," said Hirono, the lead sponsor.
More than 25 million people in the U.S. have limited English proficiency and 15 percent of those are 65 or older.
Their "Coronavirus Language Access Act" would require federal agencies to provide translated materials for COVID-19 programs and opportunities within seven days after the English version is available and also provide oral language assistance.
The bill would provide $200 million for coronavirus-related language access services, with $150 million of that earmarked for state, tribal and territorial health departments.
It would require the Centers for Disease Control and Prevention (CDC) to create a coronavirus informational hotline with trained interpreters to dispense information and require it to provide translated materials on screening, testing and treatment to state and local agencies.
"The coronavirus pandemic has exposed and exacerbated many obstacles and disparities in our health care system, including language barriers," said Sen. Tammy Baldwin, D-Wis. "Our legislation will require the federal government to deploy culturally-appropriate coronavirus-related information and resources that are accessible for everyone, regardless of their primary language."
---
Become a Patreon!