Become a Patreon!
---
Abstract
Excerpted From: CQ Roll Call staff, Democrats Want Health Study to Determine Cause of Covid-19 Disparities, Congressional Quarterly Inc (August 24, 2020)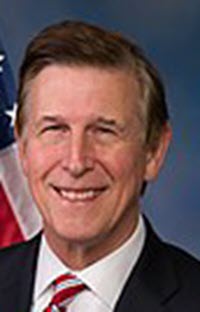 House Democrats introduced legislation directing the Agency for Healthcare Research and Quality to study the impact of the COVID-19 pandemic with an eye to providing data that might explain racial and ethnic disparities in its impact and treatment.
"Six months into this pandemic it gets clearer every day that the impacts are not being felt equally, Rep. Don Beyer of Virginia said in a statement. "Policymakers need better information to help shape a response that directs resources to where they are most needed,"
"My bill would help identify the disparate impacts of COVID-19, including on communities of color, and strengthen national efforts to address those disparities," he said. "A data-driven approach is the right way to go, and the federal government has a lot of room for improvement in this area."
Centers for Disease Control and Prevention data shows Blacks and Hispanics are suffering more from COVID-19 than their percentage of the population.
In updated numbers released on Aug. 20, Blacks comprise 13 percent of the total U.S. population but have been diagnosed with almost 20 percent of all cases and account for 22 percent of all deaths. Hispanics, which are 18 percent of the U.S. population, account for almost 31 percent of coronavirus cases though just 17 percent of deaths.
Joining Beyer on his bill are Democratic Reps. Terri Sewell of Alabama, Lucille Roybal-Allard of California and Debbie Dingell of Michigan.
The bill would direct the AHRQ to research the healthcare system's response to COVID-19, including analyzing telehealth, supply chain, and care delivery, and particularly focusing on factors contributing to racial and ethnic disparities. It would also require AHRQ to coordinate an interagency response to mitigate ethnic and racial disparities in a COVID-19 vaccine strategy.
[. . .]
"The Agency for Healthcare Research and Quality is one of the most effective tools we have in our arsenal to assess our response to COVID-19 and identify best practices moving forward," Sewell said in a statement.
"Given America's lackluster performance in addressing the pandemic compared to almost all other developed nations, AHRQ will be uniquely prepared to monitor the COVID-19 health care landscape, to identify gaps and weaknesses related to racial and ethnic disparities, and ensure the pipeline of new COVID discoveries reaches all health care providers and patients, regardless of where they work or live," Roybal-Allard said in a statement.
---
Become a Patreon!