Become a Patreon!
---
Abstract
Excerpted From: Kaimipono David Wenger, 1200 Dollars and a Mule: Covid-19, The Cares Act, and Reparations for Slavery, 68 UCLA Law Review Discourse 204 (2020) (50 Footnotes) (Full Document)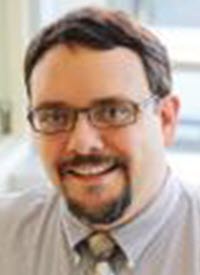 The COVID-19 pandemic has had many devastating effects. As of August 10, there have been over 5 million cases in the United States, with about 162,000 deaths. The pandemic has created widespread economic hardship as well, with over 50 million people applying for unemployment since the crisis began.
Initial data on mortality by demographic group was fractured and incomplete. From the limited numbers available, however, it became apparent relatively early on that Black communities were disproportionately affected by COVID-19.
In an editorial on April 7, 2020, Spencer Overton wrote that the CDC needed to publish COVID-19 data by race. Overton noted that "the early data suggest that the COVID-19 pandemic is hitting Black communities particularly hard" but that without official numbers, "there's no way for the public to know" the extent of the disparity. On the same day, Niall McCarthy highlighted some regional numbers, noting that in Chicago, Blacks comprised 30 percent of the population but 69 percent of COVID-19 deaths; in Louisiana, Blacks were 32 percent of the population and more than 70 percent of deaths. Both authors suggested that the disparity might be tied to underlying disparities in rates of preexisting conditions such as diabetes, high blood pressure, and heart disease; and both called for further research.
Surgeon General Jerome Adams, a high-profile Black medical leader, mentioned the issue in a press briefing on April 10. His comments were notable for their recognition of the racial disparities; unfortunately he then added statements shifting responsibility to individual Black and Latinx people. "Avoid alcohol, tobacco, and drugs ... [Do this] for your abuela ... Do it for your Big Mama. Do it for your Pop-Pop." Following a wave of criticism, Adams was removed from further public briefings about COVID-19.
On April 17, the CDC released nationwide numbers which confirmed earlier suspicions and showed that racial disparities were consistent across the country. While the CDC numbers were only based on partial data, where racial data was available, 30 percent of COVID-19 patients were Black, while only 13 percent of the U.S. population is Black.
At present there are still significant gaps in the data; detailed racial data is still only available for about half of patients. But the trend continues to hold up in general: As of August 10, where race data was available, 19.9 percent of reported cases were Blacks. And there are a number of specific places where the disparities have been eyepopping. In Arkansas, Illinois, Louisiana, New York, Oregon, and South Carolina, Black residents are three times more likely to die of COVID-19 compared with white residents. In Wisconsin, Blacks make up 6 percent of the population but half of COVID-19 deaths. The disparity has become sufficiently large that former President Barack Obama mentioned it in his remarks to college graduates. Meanwhile some experts are worried that the numbers may be even higher, as Blacks have not had the same access to COVID-19 testing as white Americans.
In addition to health disparities, Blacks are suffering disproportionate financial harm from COVID-19 and the related economic shutdowns. This stems in part from the wealth disparity and the related ability to weather a significant financial hit: Median Black wealth is a tenth or less of median white wealth. Against this backdrop, it is not a surprise that 48 percent of Black Americans compared to 26 percent of whites said that they "cannot pay some bills" due to the COVID-19 pandemic. And of course, financial disparities can aggravate health disparities, and vice versa.
Various observers have suggested reasons for the health disparities. For instance, a number of experts have noted that Blacks have a higher prevalence of certain health conditions, including diabetes, heart disease, and high blood pressure. It is not clear, however, that disparate outcomes are caused only by those health conditions, especially since some white COVID-19 patients with the same conditions do not have the higher rate of death. Some journalists have also noted that Blacks are overrepresented in certain populations that have seen major COVID-19 outbreaks, including incarcerated populations and people experiencing homelessness. But it is unlikely that such a wide statistical disparity over such a large population would be caused by these factors alone.
Ultimately, like Hurricane Katrina, COVID-19 is a facially neutral natural disaster whose effects have been much more strongly felt in communities whose members have been subject to sustained and systematic racial subordination.
[. . .]
Black observers writing about COVID-19 have repeatedly invoked the truism, "when white folks catch a cold, Black folks get pneumonia." COVID-19 demonstrates this truth, but it also bolsters the case for reparations, and some advocates have made this claim. It is not clear whether law will respond, or even can. In other writings, I have suggested that law itself may be part of the "Master's Tools" of which Black author Audre Lorde wrote when she said that "the master's tools will never dismantle the master's house"; if so, law may be inherently unable to address racial subordination. But if so, we can call out that failure. COVID-19 deaths provide the causal link for a legal claim for reparations, while the CARES Act illustrates their potential logistics. It is time that the United States provides Blacks with real reparations. We can call it a "stimulus."
---
Emeritus Professor of Law, Thorn as Jefferson Law School, San Diego, California; Senior Staff Attorney, Inner City Law Center, Los Angeles, California.
---
Become a Patreon!