Become a Patron!
---
Excerpted From: Gregory Hooks and Wendy Sawyer, Mass Incarceration, COVID-19, and Community Spread, Prison Policy Initiative (December 2020) (Full Document)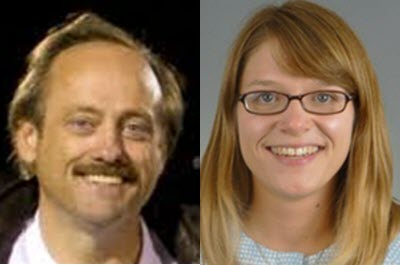 In 2020, a decades-long American policy failure — mass incarceration — collided with a brand new American policy failure: the mismanagement of the COVID-19 pandemic. After decades of needlessly locking up ever more people in jails and prisons, state and federal lawmakers now faced a public health disaster if they were unable to decarcerate quickly. In this report, we show that the persistent overuse of incarceration — despite decades of evidence of its inefficacy and harms — has had serious consequences. Mass incarceration and the failure to reduce prison and jail populations quickly led directly to an increase in COVID-19 cases, not just inside correctional facilities, but in the communities and counties that surround them.
Since the beginning of the pandemic, it was abundantly clear that the crowded and unsanitary conditions in American prisons and jails would facilitate the rapid spread of the virus, putting incarcerated people and staff at serious risk once the novel coronavirus entered facilities. Officials across the country ignored the threat for too long, perhaps imagining that confined populations would be too isolated from the outside world to contract the virus. But the boundaries between life "inside" and surrounding communities are actually quite porous, with staff, vendors, volunteers, and visitors constantly flowing in and out of correctional facilities — not to mention the frequent turnover and transfers of incarcerated people themselves.
Because policymakers failed to take steps to prevent the spread of the virus in prisons and jails, correctional facilities have topped The New York Times' list of largest outbreaks for months. Not only did officials do little to prevent the spread of COVID-19 within correctional facilities, but they also did little to prevent the transmission of the virus from prison and jail hotspots to nearby surrounding communities. As a consequence, and as our analyses show, ignoring, downplaying, and distorting this systematic failure left communities exposed.
These findings underscore the connection between mass incarceration and public health: At both the local (county) and broader community (areas that share a local economy) levels, larger incarcerated populations were associated with earlier reported cases of COVID-19 in the spring of 2020 and with a spike in confirmed cases over the summer of 2020.
This report outlines our initial findings so that they may be immediately useful to policymakers and advocates; the full study, which includes an analysis of nursing homes and ICE facilities, will be published by co-author Gregory Hooks separately. In addition, we have compiled Appendix tables with more detailed state and local data. In brief, however, we find that:
COVID-19 caseloads grew more quickly over the summer of 2020 in nonmetro counties with more people incarcerated.

COVID-19 caseloads grew much more quickly over the summer of 2020 among counties in multicounty economic areas with more people incarcerated.

Mass incarceration added to COVID-19 caseloads in multicounty economic areas and states. Nationally, this impact reached a tragic scale: Mass incarceration added more than a half-million cases in just three months.
---