Become a Patron!
---
Excerpted From: Caroline V. Lawrence, Masking Up: A Covid-19 Face-off Between Anti-mask Laws and Mandatory Mask Orders for Black Americans, 11 California Law Review Online 479 (November, 2020) (208 Footnotes) (Full Document)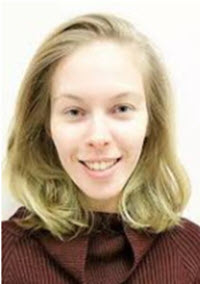 "[A] concern to oppose the Klan, to set it aside as particularly evil, can co-exist with a distancing of the more difficultly defined evils of institutional racism and white supremacy."
It is 1919 and the Spanish influenza has battered America for a year. A group of citizens, calling itself the Anti-Mask League, petitions for San Francisco to repeal its mandatory mask order. Enacted and then removed when infections started dwindling, the mask order was enforced afresh by the city during its second wave of infections. The Anti-Mask League calls into question the validity of scientific evidence on masks' efficacy and sounds an alarm over civil liberties being quashed. Under political pressure from the Anti-Mask League's powerful connections, the City of San Francisco lifts the requirement. All throughout, Black Americans are dying of the Spanish influenza at disproportionate rates. San Franciscans have fresh in their memories, from the plague scare of 1900, the attempt to quarantine those of Chinese ancestry--an act of xenophobia so blatant it was struck down as lacking even a plausible public health benefit.
The social history of the COVID-19 crisis is startling in its similarity to this earlier disaster. In the United States, COVID-19 has claimed a disproportionate number of Black lives, owing to systemic racism in housing, health care, and all other aspects of society. Just as in the Spanish influenza and other past pandemics, the powerful are scapegoating minorities. Nearly identical dynamics have returned over masks, with some refusing to comply with personal protective equipment (PPE) requirements in the name of civil liberties and partisanship.
In the intervening years, however, several states have passed anti-mask laws that are twisting and worsening the experience for minorities--particularly Black Americans. Anti-mask laws ban the wearing of masks in public. Popularly understood to prevent Klan activity, these laws are often vague, with a history of selective enforcement. They also clash with the exhortations to wear personal protective equipment to prevent the spread of COVID-19, which by summer of 2020 was encouraged by all states and required by many. States that required mask usage in public passed mandatory mask orders, mostly via executive order but, in some cases, by public health order. Cases began surfacing of police officers selectively targeting Black males for violating both mandatory mask orders and anti-mask laws. Meanwhile, White Americans went mask-free in defense of their civil liberties or shopped for groceries in KKK regalia, generally without fearing police action. Moreover, the Centers for Disease Control (CDC)'s encouragement to fashion homemade masks from bandanas or T-shirts glibly ignored the risk of racial profiling from covering one's face. Eventually, urged by Black politicians and citizens, some states suspended their anti-mask laws.
This Essay argues that state anti-mask laws have never actually protected Black Americans, were only superficially intended to protect Black Americans, and have continued to make Black American lives harder during the COVID-19 pandemic. It attempts to document the frightening and confusing experience of Black Americans, who have been placed in a catch-22 with potentially fatal ramifications both of masking up and not. In the style of "thick description," it considers the historical-legal context now contributing to this lived experience, the motivations and realities of Black people living through this crisis, and the ways in which others, especially other Black people, understand these behaviors. This Essay analyzes evidence for a revisionist legal history of anti-mask laws - namely, that the real motivation for state anti-mask laws was to make Klanaffiliated southern governors appear moderate as they advocated against school segregation. It presents original empirical data showing the relationships between race, the decision to wear a mask, the type of mask to wear, and associated fears from masking up. Finally, it calls for the suspension or repeal of anti-mask laws and explores policy alternatives.
[. . .]
With the pandemic expected to rage on for several more months, and schools and workplaces preemptively closing for the fall, we can plan on masks continuing to be a part of daily life. Even as the disaster subsides, masks may, as they have in other parts of the world, become part of United States culture and fashion.
As a society, we must keep all citizens safe from biological and social diseases alike. COVID-19 has illustrated that we cannot achieve biological safety without social safety, as given witness by the disproportionate health impact on communities of color and the multiple police killings of Black Americans during spring of 2020.
Masks have the potential to inflame tensions, but they also have the potential to save lives. In seeking to promote a safe masking culture, states would do well to acknowledge the medical as medical and political as political, including by admitting their flaws in early mask guidance. They must also include nuance in their mask guidance, not just to eliminate racial tone-deafness but also to clarify in what settings masks must be worn, and remove tones of moral judgment when issuing evidence-based public health guidance. While some may be tempted to issue exemptions to mandatory PPE orders for people of color, they must approach this with thoughtfulness to avoid vitriolic backlash against those they intend to protect, as one predominantly White Oregon county learned. Finally, in anti-mask states, a recognition of the laws' racist intentions, coupled with the asymmetry of awareness of these laws between police and citizens, can disabuse legislators of any reticence to repeal them.
---
The research consortium's website can be found at http://coviddynamic.caltech.edu/.
---