Become a Patreon!
---
Abstract
Excerpted From: Tesseltje de Lange, Sandra Mantu and Paul Minderhoud, Into the Unknown: Covid-19 and the Global Mobility of Migrant Workers, 114 AJIL Unbound 332 (2020) (24 Footnotes) (Full Document)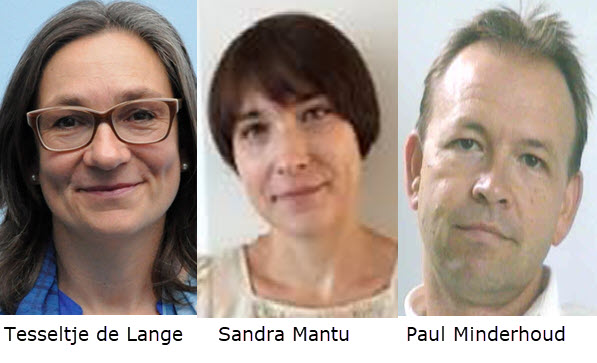 As the COVID-19 crisis developed, the International Labor Organization estimated that 4.7 percent of the global labor pool, comprising 164 million people, were migrant workers who were living and working outside their home country. While some were laid off and sent home for the lockdown, others continued working. These others were migrants performing crucial jobs in the front line of the crisis. They help to produce our food, pack our orders, and build or clean our houses, among other tasks. Many COVID-19 infections appear to be labor-related, with many of the crucial sectors exhibiting an extra-high risk of virus transmission. Migrant workers on the frontline can be low-waged, hold a temporary job, lack knowledge of their legal position and the local language, and have a limited social network and high dependency on others--such as recruiters or temporary employment agencies--for work and housing. This essay addresses these migrant vulnerabilities in the labor market and identifies measures that might simultaneously curb the vulnerabilities and account for industrial needs for labor in essential sectors. We argue that the vulnerability of migrant laborers is structural; the COVID-19 crisis has put a magnifying glass on a preexisting vulnerability and clarified the need for solutions.
We illustrate our point with the case of Romanian migrant workers employed in two Western European countries--the Netherlands and Germany. In the Spring of 2020, designated charter flights from Romania transported Romanian workers to the Netherlands and Germany. These individuals travelled because their labor was deemed essential. They stepped into the unknown, working at a variety of processing lines and living together in large numbers, all the while unable to keep a safe distance from others. For them, having a job, sending money home, must have been key. For employers, maintaining high production was similarly important.
In contrast with undocumented or temporary migrant workers in many other parts of the world, Romanians formally have strong residence rights in Germany and the Netherlands as EU citizens. But even these rights hardly guarantee a solid support structure. Among other places, Romanian migrants work as seasonal workers in harvesting, or in the meat processing industry, which has been highly affected by the pandemic and targeted by multiple government measures, such as business closures, to prevent the spread of the virus. What should government authorities have done to protect the workers, and what did they do? The pertinent international legal norms, and the types of COVID-19 measures taken to protect the workers, have wider significance.
[. . .]
The COVID-19 pandemic is, among other crises, a migration crisis: we have seen huge movements of migrant workers who are forced to return home, laid-off, or employed at workplaces that pose a high risk of infection. The pandemic is also a migration crisis because it reveals how the need for migrant workers in certain industries to perform jobs for which the national work force is not available has proven so strong that these industries set aside international-- and in the case of the Romanian workers, European--legal obligations and specific COVID-19 measures geared towards the protection of migrant workers. COVID-19 has presented us with a clear view of how the global demand for "instantly anything, preferably cheap" is available at significant cost to migrant workers and their rights.
We see three ways forward that bear relevance not just for the European Union and migrant workers in the meat processing industries but globally and in any industry. First, states need to consider changes in the industrial politics of industries relying heavily on migrant labor. This could mean an increased focus on robotization or raising consumer awareness of the (social) costs of the cheap food and increasing pricing (or taxing) to allow business (or government) to provide better labor conditions for migrant workers. Second, states should fund programs not only to inform migrant workers of their rights, but also to enhance workplace inspections, investigate third-party--e.g., NGO or labor union--claims, and otherwise ensure the labor rights of migrant workers. Third, because fragmented EU and national legislation is not doing the job, states should pursue integrated reforms on the international, regional, national, and local level. Such changes would align with Objective 6 on fair and ethical recruitment and decent work in the Global Migration Compact, and build towards the aim to "protect all migrant workers against all forms of exploitation and abuse in order to guarantee decent work and maximize the socioeconomic contributions of migrants in both their countries of origin and destination." COVID-19 has increased awareness that maximizing socioeconomic benefits can only be an option if the right to healthy and safe working conditions of migrant workers on the frontline is taken seriously. Germany's outlawing of subcontracting in certain sectors and its addressing of meat consumption are examples of systemic change that could create a safer environment.
---
Tesseltje de Lange is Professor of European Migration Law, Centre for Migration Law, Radboud University Nijmegen, Netherlands.
Sandra Mantu is A senior researcher in European Citizenship, Centre for Migration Law, Radboud University Nijmegen, Netherlands.
Paul Minderhoud is Professor of Migration Law, Centre for Migration Law, Radboud University Nijmegen, Netherlands, University of Utrecht, Netherlands.
---
Become a Patreon!