Become a Patreon!
---
Abstract
Excerpted From: Kele Stewart and Robert Latham, Covid-19 Reflections on Resilience and Reform in the Child Welfare System, 48 Fordham Urban Law Journal 95 (December, 2020) (Full Document) (177 Footnotes)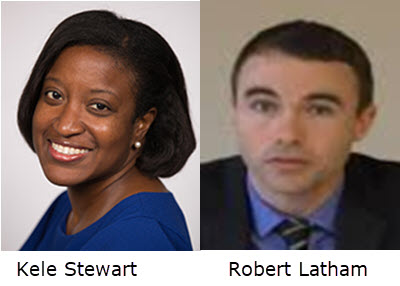 The collision of two pandemics--COVID-19 and structural racism--has exposed and exacerbated structural inequalities that trap low-income families and people of color in cycles of poverty and other disparate economic and health outcomes. The beleaguered child welfare system, which disproportionately serves low-income families from communities of color, is no exception. The COVID-19 public health crisis necessitated unprecedented changes to a system that struggled to meet the needs of children and families in ordinary times. Critics have long argued that the child welfare system undermines family relationships by intervening in situations that do not warrant the coercive force of state intervention and failing to provide effective services to facilitate timely family reunification. For children in care, the system lacks the capacity to provide appropriate case management and services to its large caseloads and lacks appropriate placements and placement instability--key contributors to educational delays and untreated psychological or emotional needs. This was the context in which the pandemic hit.
As the pandemic loomed large, media reports warned of children at risk of undetected abuse and halted oversight measures for children already in the system. They raised concerns that there would be a spike in maltreatment as children were isolated at home with caregivers experiencing increased emotional and financial stressors, while having minimal in-person contact with key mandatory reporters of abuse like teachers and doctors. Commentators also worried that children were at increased risk because many key functions that provide oversight of, and services to, children in care could no longer be done in person and migrated online or were halted altogether. While these concerns were well-meaning and some reflected sound hypotheses, they were largely based on anecdotal information, and the foreboding tone was infused with biased assumptions about the low-income and Black, Latinx, and Native American families who make up a disproportionate share of the nation's child welfare system.
The reliance on anecdotes to shape the narrative was doubly confounding because objective data are readily available. For example, every month Florida publishes a rich set of data on its system in public dashboards. Child Protective Service (CPS) agencies in other states maintain similar types of data even if they are not as readily available on a public website. The Florida dashboards show a range of system metrics such as the number of children under investigation or the number of children in care, and a wide range of performance measures such as the number of children receiving timely medical services or the number of children placed with siblings. The dashboards contain data from 2003 to the present and can be filtered down to the regional and county levels to explore trends over geography and time.
The Authors obtained the data underlying the dashboards via a public records request. The data cover the placement history of over 300,000 anonymized children in Florida's system since the early 2000s to the present. The dataset includes demographic and geographic information, placement types, and the reasons for children's entries and exits from care and placement settings. This is an incredibly rich dataset that permits analysis down to the individual child, placement, and calendar day.
Focusing on three critical facets of the child welfare system-- reporting and investigating maltreatment, placement and other system metrics, and permanency--this Essay explores how the pandemic impacts the child welfare system and how the system should respond. Analyzing Florida's public data and emergency policies, this Essay provides a more data-driven picture of the pandemic's impact on the child welfare system during the first six months after states imposed stay-at-home policies. This Essay also contextualizes recommendations for how the system should respond within an analysis of how the system typically functions and reforms that were sought or implemented before the pandemic.
[. . .]
The heightened attention to vulnerable children and racial inequality during the pandemic, as well as the upheaval the crisis caused, presents an opportunity to think critically about the system and create opportunities for forwarding momentum on long-overdue reform. The child welfare system has been known to make reactionary policy swings in response to relatively small numbers of high profile, tragic cases. Rather than responding based on anecdotal, biased alarms, data should drive the ongoing response to the pandemic towards a more equitable and community-based approach to helping vulnerable children and families.
It is important that data inform the narrative about the pandemic's impact on the child welfare system, as well as the response by child welfare stakeholders. This data snapshot reveals that, despite a temporary reduction in reports, the child welfare system continued to detect abuse and neglect, particularly in the more objective maltreatment categories. The findings further call into question the historical approach of driving high volumes of neglect cases into the system and highlight the disproportionate impact of that approach on Black children. It also revealed that the system's response to the pandemic may have created conditions that may have improved aspects of the experience of children in foster care. If we can improve placement stability and keep children out of group homes and correctional settings during a pandemic, why can we not continue to do it in ordinary times?
Prior to the pandemic, we were in a moment when federal law articulated policies favoring prevention. Notwithstanding the fact that many more vulnerable families are likely to experience housing instability and economic stress even beyond the immediate health crisis, federal and state policymakers must continue on a path towards providing families with the financial resources and social services to meet their needs, rather than funneling more children into the child welfare system.
---
Kele Stewart is Co-Director of the University of Miami School of Law Children & Youth Law Clinic and Professor of Law.
Robert Latham is Associate Director of the University of Miami School of Law Children & Youth Law Clinic and Lecturer in Law.
---
Become a Patreon!