Become a Patreon!
---
Abstract
Excerpted From: Crystal Grant, Covid-19's Impact on Students with Disabilities in Under-Resourced School Districts, 48 Fordham Urban Law Journal 127 (December, 2020) (Full Document) (86 Footnotes)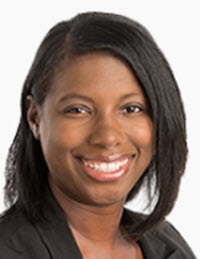 The COVID-19 pandemic has had an undeniably devastating impact on the world. In the United States, the pandemic touched all facets of society as non-essential businesses closed, millions of people became ill, and thousands died. In the spring of 2020, pursuant to state-mandated stay-at-home orders, most U.S. schools physically closed their buildings. Some school districts presented students with the opportunity to complete the remainder of the school year at home through online remote instruction--others ended the school year early. While moving to online instruction was appreciated as a common-sense approach to a difficult and unprecedented situation, it was not a solution for many students with disabilities. Students with disabilities in majority low-income school districts and communities of color faced additional challenges due to their disabilities and social factors impacting their communities. Many students lacked computers with updated technology like webcams, speakers, and reliable internet, a quiet place to work, or parents available to help them with assignments.
The school districts that did not have the resources to transition quickly to online instruction were forced to end the school year prematurely. Districts that continued to operate questioned whether they were legally compelled by the state education agencies to provide special education services remotely, and even when there was a clear duty to do so, financially strapped schools were simply not up to the task. The challenges revealed during the pandemic serve as a reminder of the disparities in special education services between wealthier, better-resourced school districts and schools that are under-resourced. Federal and state governments need to develop a more equitable infrastructure that will adequately support all students, especially in times of crisis.
This Essay explores the plight of students with disabilities during the COVID-19 pandemic, particularly those enrolled in under-resourced school districts. To address these ongoing disparities, remediate student regression, and prevent further educational loss, we must act quickly to get resources to the students who need it most and to guide districts towards using these resources effectively. This Essay questions whether federal and state governments are truly committed to creatively examining the current special education framework and adopting solutions that will prioritize expanding access to resources for students with disabilities. These solutions include an immediate advancement of funds to aid states and under-resourced school districts in implementing the Individuals with Disabilities Education Act (IDEA), adopting effective guidelines to address educational loss, and closing the digital divide by providing greater access to technology for all students and their parents.
Students with disabilities who need specialized instruction and accommodations in school receive services under the IDEA, which funds states to provide educational programs to children with disabilities. On average, it costs school districts more money to educate students with disabilities than those without disabilities. However, Congress has never fully funded states with 40% of the special education costs that the IDEA promised. This discrepancy between the monies promised and the amount actually provided has created inconsistencies in the way school districts implement the IDEA. A student's access to appropriate special education services may vary depending on the resources available in their school district. Local communities have been pleading for help with special education funding long before COVID-19 made landfall in the United States.
The special education funding challenges that schools face are very similar to their overall funding struggles, particularly in under-resourced, low-income, and low-performing school districts. Less resourced school districts often receive the same funding as wealthier districts without accounting for the reality that their students have more needs. The COVID-19 pandemic compounded these financial difficulties in under-resourced school districts that primarily serve students of color. As a result, special education services have become even more out of reach for students of color with disabilities. The outlook for these students is bleak unless we take immediate action to counter the disruption the pandemic has caused and the pre-existing conditions in under-resourced school districts. Policy proposals should focus not only on increasing funding but also on providing districts with guidelines to use those resources on solutions--assessment and remediation of lost skills.
[. . .]
There are mixed emotions about returning to in-person instruction in the immediate future. Family members and students with compromising health conditions may not receive medical clearance to return to a traditional school setting while the pandemic continues. Some educators are not comfortable with returning to school unless there is a vaccine. Others predict that there may be a second wave of COVID-19 coinciding with the annual flu season, which will threaten the stability of the U.S. healthcare system. When schools fully reopen in person, educators will find that some students with disabilities have regressed. Other students may have new challenges due to anxiety and social factors that have impacted them during the quarantine. ED should provide additional services to account for this educational loss and additional mental health needs. ED must set aside funds and guidance for this specific purpose. NASDE refers to educational services offered to all students as the result of missed or disrupted services during the COVID-19 school building closures as "recovery services." Another option is to provide students with disabilities with "compensatory education"--services to place the student in the position they would have been in if the school district delivered services in the first place.
Educators and researchers around the world are wondering whether a complete overhaul of education as we know it is warranted. This is the moment when the United States can take unprecedented measures to support the educational needs of vulnerable children as one step in reviving the economy and recovering from the pandemic. Wealthier, more educated parents are more likely to notice when their child is struggling and have the resources to address educational challenges. Experts recommend addressing inequity by directing resources to the students who need it the most and continuing to expand internet access. Students not only need internet access but social services as well.
Simply reminding school districts of their legal mandate to provide equitable and accessible educational opportunities is ineffective without the resources and financial support to implement the legal requirements safely. Expert recommendations for safely reopening schools are costly, especially in districts that struggled financially before the pandemic. These recommendations include evaluating building systems, ventilation, filtration, and air cleaning; obtaining air-cleaning device supplements; installing plexiglass to create physical barriers around desks and shared spaces; installing touchless technology for hand soap, hand sanitizer, and paper towels; providing protective equipment and implementing frequent cleaning by custodial staff; and forming a COVID-19 response team and a plan to implement policies and conduct contact tracing.
The state of special education underfunding, coupled with the significant additions to overall general education needs, leaves little room for extra spending on students with disabilities and other challenges. Congress and state educational agencies must act quickly to address the needs outlined in this Essay and to prevent the current achievement gaps from widening and further distancing vulnerable children from their educational goals. The National Education Association has asked Congress for a minimum of $175 billion for the Education Stabilization Fund, which would fill state budget gaps resulting from the COVID-19 pandemic. Approving and funneling this money to most financially strapped districts is a start. In addition to funding, policy makers should consider encouraging in-home school or contracted providers services when appropriate. These students need help now, and the guidance can help reduce further educational loss. State educational agencies need to develop consistent guidelines for districts to implement for diagnostic testing, in-person services, and addressing educational loss during the pandemic. The road to recovery for children with disabilities in under-resourced districts is a long one, but children are worth the time, money, and effort necessary to rebuild. This country has a moral and ethical responsibility to ensure that students with the most needs are adequately supported as schools recover from the pandemic.
---
J.D., MSW. Crystal Grant directs and teaches at the Duke Children's Law Clinic, a medical-legal partnership that provides legal services to children and their families.
---
Become a Patreon!