Become a Patreon!
---
Abstract
Excerpted From: Matt Urban, Sheltering in Place: How California Confronted Covid-19's Looming Eviction Crisis under the Contract Clause, 52 University of the Pacific Law Review 305 (2021) (182 Footnotes) (Full Document)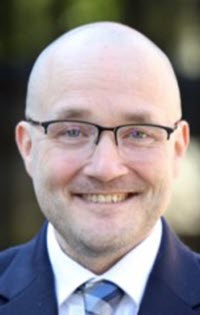 California renters faced severe challenges long before COVID-19 caused an economic collapse. For decades, housing production failed to meet demand, contributing to average monthly rents in the state rising to 50% higher than the rest of the nation. In the metropolitan regions of Los Angeles and the San Francisco Bay Area, the burden of housing costs affects not just low-wage earners but moderate-income households as well. Even Raul Peralez, an elected official in San José, could not escape the effects of the affordable housing shortage in his city.
The Peralez family lived in their rented home for nine years before their landlord evicted them, sold the property, and retired. Councilmember Peralez reluctantly searched for a new home for his wife, six-month-old son, and two dogs, but he struggled to find affordable options. Most advertisements he saw targeted the more affluent demographic of tech workers in the area. After a "stressful and really depressing" search, the Peralez family found a smaller home to rent for $600 more per month than they previously paid. Councilmember Peralez said that the experience helped him better understand the struggles a tenant faces finding affordable housing in his city.
The onset of COVID-19 threatened to exploit California's housing affordability shortage and create an eviction crisis. On March 27, 2020, Governor Gavin Newsom placed a temporary moratorium on evictions against renters impacted by COVID-19. The Judicial Council of California suspended all eviction proceedings soon after. City lawmakers feared a wave of evictions when statewide eviction moratoriums expired, and Councilmember Peralez co-sponsored a proposal to suspend rent for struggling families in San José. The City Council rejected the plan over concerns it would violate federal and state constitutions. However, the City Council did adopt Councilmember Peralez's following proposal to extend a local eviction moratorium and implement a temporary rent freeze.
The Judicial Council extended the statewide eviction moratorium until the California State Legislature reconvened several months later--delayed after multiple members and staffers tested positive for COVID-19. Just before the legislative session ended, Governor Newsom signed Chapter 37 to prevent evictions through January 31, 2021 where a tenant can demonstrate lost income due to COVID-19. Despite federal and state prohibitions on impairing contractual obligations, Chapter 37 and other eviction moratoriums are constitutionally permissible delays in the enforcement of contractual remedies. Chapter 37 is bold and necessary legislation; however, under the Contract Clause, California lawmakers could use elements of previous proposals to provide more comprehensive protection for tenants against COVID-19.
[. . .]
By the end of 2020, COVID-19 killed over 25,000 people in California and nearly 350,000 nationwide. Public health officials hope safe vaccines will be widely available in 2021. Days before Chapter 37's provision expired, state lawmakers extended California's eviction moratorium through June 30, 2021. In the meantime, COVID-19 continues to batter the economy and may create long-term damage.
Chapter 37 offers a bold solution to a potential eviction crisis, but it is a temporary program. The rejected provisions of AB 1436 and SB 1410 are costly, but they offer possibilities for more comprehensive protection. However, inequities between landlords and tenants will persist until housing is recognized as a basic human right. This pandemic furnishes the occasion for California to find the political and financial will to recognize that universal access to decent, affordable housing protects us all.
---
J.D. Candidate, University of the Pacific, McGeorge School of Law, to be conferred May 2022; B.F.A., Theatre, New York University, 2001.
---
Become a Patreon!