Become a Patreon!
---
Abstract
Excerpted From: Brendan W. Williams, Hunger Games: Racial Politics and the U.S. Department of Agriculture, 43 North Carolina Central Law Review 103 (2021) (160 Footnotes) (Full Document)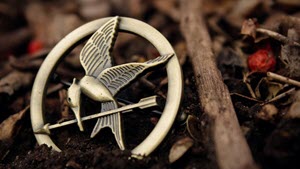 The United States Department of Agriculture (USDA) was established by a law signed by President Abraham Lincoln in 1862, with the benign charge to "diffuse among the people of the United States useful information on subjects connected with agriculture in the most general and comprehensive sense of that word, and to procure, propagate, and distribute among the people new and valuable seeds and plants." From that modest beginning, the agency would assume enormous responsibilities.
Building on earlier school lunch initiatives under the "New Deal" in the depths of the Depression, the USDA first took on its permanent role in feeding hungry Americans with passage of the National School Lunch Act in 1946. There it was "declared to be the policy of Congress, as a measure of national security, to safeguard the health and well-being of the Nation's children and to encourage the domestic consumption of nutritious agricultural commodities and other food, by assisting the States, through grants-in-aid and other means, in providing an adequate supply of foods and other facilities for the establishment, maintenance, operation, and expansion of nonprofit school-lunch programs."
Food stamps had been made available to Americans during the Depression under President Franklin D. Roosevelt's Agriculture Secretary Henry Wallace: "Eligible people could spend cash they ordinarily used for food to purchase orange stamps. As a bonus, they received $0.50 worth of free blue stamps for every dollar they spent. Participants could use the orange stamps to buy any food; however, blue stamps could only be spent for foods the USDA had declared as surplus." The program ended in spring 1943 with the economic recovery World War II brought.
In 1961, President John F. Kennedy's first executive order as president directed the secretary of the Department of Agriculture to "take immediate steps to expand and improve the program of food distribution throughout the United States ... so as to make available for distribution, through appropriate State and local agencies, to all needy families a greater variety and quantity of food out of our agricultural abundance."
This modest undertaking expanded as part of the "Great Society" legislating under President Lyndon B. Johnson, first with the Food Stamp Act of 1964. Under that law, it was "declared to be the policy of Congress, in order to promote the general welfare, that the Nation's abundance of food should be utilized cooperatively by the States, the Federal Government, and local governmental units to the maximum extent practicable to safeguard the health and well-being of the Nation's population and raise levels of nutrition among low-income households."
Another key development occurred with passage of the Child Nutrition Act of 1966. There Congress declared that "[i]n recognition of the demonstrated relationship between food and good nutrition and the capacity of children to develop and learn, based on the years of cumulative successful experience under the national school lunch program with its significant contributions in the field of applied nutrition research, it is hereby declared to be the policy of Congress that these efforts shall be extended, expanded, and strengthened[.]" A school breakfast pilot program was created, and funding was appropriated to "to encourage consumption of fluid milk by children in the United States[.]"
A law passed in 1972 created a new "program under which supplemental foods will be made available to pregnant or lactating women and to infants determined by competent professionals to be nutritional risks because of inadequate nutrition and inadequate income."
Over time, of course, these noble purposes became mixed up in politics and governmental parsimony, perhaps most famously in 1981 when the Reagan Administration had to withdraw "proposed federal rules that would have listed ketchup and pickle relish as vegetables in school lunches." While that episode seemed farcical, it was an attempt to accommodate a huge budget cut for the 1982 federal fiscal year. And the hits have kept coming since, with occasional exceptions such as the Healthy, Hunger-Free Kids Act of 2010, which sought to improve the "nutrition standards" of school lunches. Healthier school lunches were an initiative of former first lady Michelle Obama.
The treatment of the Department of Agriculture's programs to feed the hungry must also be juxtaposed with the subsidies that have gone to agribusiness. In 1933, in the heart of the Great Depression, the Agriculture Adjustment Act gave birth to modern farm subsidies, with the federal government taking on a role "[t]o establish and maintain such balance between the production and consumption of agricultural commodities, and such marketing conditions therefor, as will reestablish prices to farmers at a level that will give agricultural commodities a purchasing power with respect to articles that farmers buy[.]"
That was a complicated way of saying that farmers would be paid not to farm - indeed, $100 million was appropriated to the Department of Agriculture toward the costs of administering the new law "and for rental and benefit payments made with respect to reduction in acreage or reduction in production for market [.]"
In 2019 roughly $19 billion was paid out in U.S. farm subsidies. And according to one analysis, "100,000 individuals collected just over 70% of the money." In contrast, "[i]n 2018, the National School Lunch Program, which serves a mix of free, subsidized and paid meals to nearly 30 million children, cost just under $14 billion."
This article examines the precarious state of the Department of Agriculture's vital anti-hunger efforts, under both political parties, by first focusing on school lunches then on food stamps, which are now known as Supplemental Nutrition Assistance Program benefits. It then turns to a policy discussion on how these two vital anti-hunger programs have fared relative to agricultural subsidies, and the racial dynamics at work. Combating hunger has become even more critical a task given the toll inflicted by the COVID-19 pandemic.
[. . .]
At the outset of the Biden Administration, the USDA increased the Pandemic-EBT benefit by approximately 15%, helping families with children missing meals due to school closures, and worked "to review its authority to allow states to provide extra SNAP benefits through Emergency Allotments to the lowest-income households." These were positive developments, but executive action can be ephemeral. One reform would be to make statutorily permanent the 15% increase in SNAP benefits initially provided for in the COVID-19 relief law passed in December 2020, which only amounts to roughly an extra $25 per household member each month. This increase was extended to September 2021 in the American Rescue Plan Act of 2021.
SNAP benefits have long been pitiably meager, and it should not take a pandemic to address that fact. Surely a federal government that can enshrine tax breaks for households that earn up to $400,000 a year can increase SNAP benefits by $100 a month for households of four with an annual income of $25,600 or less. If a moral case for doing the right thing is not enough, consider the economic argument.
This may not be the only reform that study of the issue of racial inequity and hunger produces. It will be incumbent upon the Biden Administration to make the statutory changes necessary to put USDA hunger programs on a solid footing.
---
Become a Patreon!