Abstract
Excerpted From: Christina Herrera, "Enough Is Enough:" How Canada and the United States' Lackluster Responses to the Indian Residential Schools Genocide Inform the Stalled Progress of the Missing and Murdered Indigenous Women Epidemic, 44 Women's Rights Law Reporter 104 (Fall/Winter 2022) (270 Footnotes) (Full Document Requested)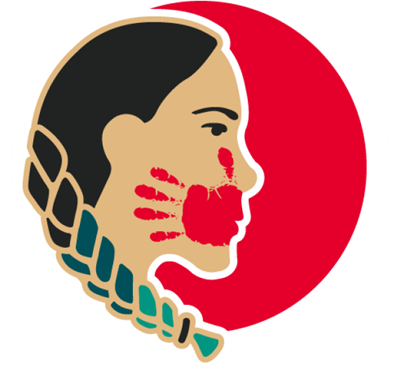 It is no secret that there is an uprising forming in indigenous communities throughout the United States and Canada. Beginning in January with the Wet'suwet'en pipeline protest, 2020 was an arduous year of demonstrations for Canadian tribes trying to save their land from various government enterprises. In the United States, annual protests for Columbus Day/Indigenous Peoples Day continue. There is also a strong resistance towards any fossil fuel-related projects in the United States.
And yet, light still needs to be shed on the Missing and Murdered Indigenous Women and Children (MMIWC) epidemic. The movement spans two countries, has a hashtag on social media, and an awareness day that is recognized by President Biden as of 2021. Legislators are finally taking note, but is enough being done to address this issue?
There are currently thousands of missing Indigenous women and girls from the United States and Canada, and many of these cases are never solved. There are several possible theories as to why these cases do not get solved: a lack of media coverage, inherent racism, and complicated laws regarding tribal jurisdiction.
Canada recently enacted new legislation to address this issue, stemming from their report into the current epidemic. Bill C-8 recognizes Indigenousstatus and rights as part of Canadian citizenship oath. Bill C-15 recognizes the UNDRIP (UN Declaration on the Rights of Indigenous People) into federal legislation. Although both important steps for Canada's recognition of their Indigenous community, in this note I will argue that neither is sufficient to address the current situation. In addition to the new legislation, in June 2015 Canada's Truth and Reconciliation Commission (TRC) presented a final public report and 94 "Calls to Action." The goal of these calls to action was to help "redress the legacy of residential schools and advance the process of Canadian reconciliation" with Indigenous communities. Bill C-8 was one of the 94 calls to action urged by the TRC. As a part of the TRC, Canada settled a class action lawsuit with survivors of the IRS. In order for victims to gain additional compensation from the settlement, they had to re-traumatize themselves by participating in the Independent Assessment Process.
The United States has enacted multiple laws and programs in the last twelve years to address inequality and abuse of its Indigenous communities. The Indian Child Welfare Act, The Not Invisible Act of 2019, and Savanna's Act were all enacted to reduce inequality and raise awareness towards the abuse of IWG. However, a recent case continues to challenge the constitutionality of the Indian Child Welfare Act. Similarly to Canada, I will argue that the United States' efforts are insufficient to address the current state of disenfranchisement and the MMIWG epidemic.
Unfortunately, North America's response to this current state reflects a pattern of delayed reactions or inaction regarding Indigenous mistreatment. Part II examines the Indian Residential Schools, from inception to dissolution. It will explain the history, purpose, structure, and atmosphere of the schools, as well as Canada's legal response in the wake of thousands of survivor lawsuits. Part II will also detail the "Sixties Scoop," an Americanphenomenon that is still under-researched to this day, followed by the United States' legal response and settlement. Part III gives an overview of the systemic abuse of Indigenous women throughout North America before explaining the current Missing and Murdered Indigenous Women and Girls ("MMIWG") epidemic in Part IV. Part V will include an analysis and critique of recent legislature intended to rectify this issue, and Part VI will be the conclusion.
[. . .]
The United States and Canada have been on excruciatingly slow, parallel journeys towards the acknowledgment and restoration of the systemic abuse towards its Indigenous communities. After they were displaced from their land, Indigenous families then had their children forcibly removed to either Indian Residential Schools or adopted out into white families without their consent.
The residential schools throughout North America were fraught with mental, physical, and sexual abuse. Additionally, the students were stripped of their language, culture, and community, to return home as strangers to their families. Though the U.S. has staunchly refused to make reparations or allow large settlements to survivors, Canada paid out a class action lawsuit after encouraging survivors to speak at the Truth and Reconciliation Committee and the Independent Assessment Process. Canada has made repeated promises in its Calls to Action, the majority of which have never been completed and are overwhelmingly symbolic rather than substantive.
This pattern - American inaction and Canada's flowery show of activism - has continued with the current Missing and Murdered Indigenous Women and Girls epidemic. The two bills Canada passed in the last few years have done little to improve living conditions, safety, or education for its Indigenous residents. The U.S.'s two Acts passed in response to the MMIWG have remained dormant for over a year. Due to governmental inaction, Indigenous communities have repeatedly advocated for themselves: to protest the mass re-homing of their children in the 1960s-1970s, and today with their grassroots efforts to raise awareness for the MMIWG epidemic. While their efforts and strength are awe-inspiring, they deserve recognition, respect, and assistance.
---
Christina Herrera is a fourth-year evening student, Rutgers Law School - Newark Class of 2023. She is also one of the Senior Articles Editor of the Women's Rights Law Reporter for Vol 44.