Become a Patreon!
---
Abstract
Excerpted From: Ana Condes, Man Camps and Bad Men: Litigating Violence Against American Indian Women, 116 Northwestern University Law Review 515 (2021) (273 Footnotes) (Full Document)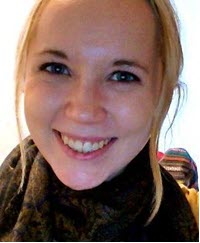 On January 20, 2021, then-President-elect Joe Biden formally announced his intention to revoke the permit for construction of the Keystone XL Pipeline. The pipeline's developer, TC Energy, responded by signaling its intention to cancel the project. After years of support from the Trump Administration, the Keystone XL Pipeline was coming to an end.
While some decried the end of the pipeline, it was cause for celebration for the Rosebud and Fort Belknap tribes. In March 2020, the tribes had filed a motion for a preliminary injunction to halt the Keystone construction, pending the completion of litigation on its environmental impact. Even as the litigation progressed, however, TC Energy was already beginning construction on the pipeline extension and building the first housing camp for itinerant pipeline workers. Both pipeline and camp were in Meade County, home to the Cheyenne River Indian Reservation.
Pipeline construction in close proximity to a reservation poses more than just environmental danger to the tribes. The ongoing crisis of sexual violence occurring in Indian Country increases when "man camps" of oil workers arrive. These temporary housing camps, built to accommodate the influx of workers necessary for pipeline construction, are well documented to be hotbeds of sexual violence. Speaking to a crowd of pipeline protestors, Yankton Sioux activist Faith Spotted Eagle raised concerns about the sexual violence that often accompanies such camps. "We are worried about man camps that are coming to our territory," she said. "We have seen our women suffer."
The increase in sexual violence accompanying these man camps may be attributed to a conflux of factors: the male-dominated nature of the oil industry, lax standards that allow the hiring of sex offenders, and the perceived lack of consequences for violence against Indian women. When violence does occur, tribes have few tools with which to address it, since they have been hamstrung by a maze of regulations and limitations. State and federal governments, meanwhile, have been slow to act and ineffective in their response.
While President Biden's approach to the Keystone XL Pipeline provides some hope for activists, the problem is far from over. Line 3, TransMountain, and other fossil fuel projects continue to pose similar risks to tribal groups. Even with the historic confirmation of Secretary Deb Haaland, a member of New Mexico's Laguna Pueblo tribe, to lead the Department of the Interior, many tribal leaders have expressed concern that Indigenous voices are not being heard when energy decisions are made. So while leaders and advocates alike celebrated the end of Keystone XL, they nonetheless were clear that they had no intention to give up the ongoing fight against similar projects.
While the violent effect of resource extraction on American Indian women continues to be the subject of considerable advocacy, the legal implications of this phenomenon have not garnered much attention. In particular, scholarship has not engaged in the formation of a litigation strategy to address the violence that accompanies pipeline construction. When advocacy groups have used litigation to attack the pipelines, their approach has focused on environmental issues rather than the violence that pipeline construction effects. Such an approach does little to address the violence that many American Indian women have experienced, and it cannot provide reparations for victims of violence. This Note fills the gap in existing scholarship by discussing how "Bad Men" clauses of American Indian treaties provide an avenue for a creative litigation strategy that brings victims' voices to the forefront of the discussion of oil pipelines.
The Bad Men clauses require federal prosecution of non-Indians who commit crimes against tribal members and provide a cause of action against the government for injured American Indian plaintiffs. These clauses were added to treaties between tribes and the federal government likely in response to the violence that accompanied westward expansion--much of which was committed against American Indian women. In the twenty-first century, these clauses may provide a unique avenue for tribes to address the violence against women that results from modern resource extraction. Such litigation would also bring the voices of American Indian women to the center of narratives surrounding oil pipelines, which could positively shape the future of our policy discussions.
Part I of this Note discusses the crisis of sexual violence that plagues Indian Country, its origins in a history of colonial violence, and the federal government's failure to provide justice for American Indian victims. Part I also demonstrates how resource extraction has historically resulted in violence against American Indian women and how, in the modern era, oil pipelines continue to effect sexual violence. Part II provides background on the treaties that form the backbone of American Indian law and on the Bad Men clauses that provide a pathway to litigation brought by tribal members against the U.S. government. Finally, Part III offers recommendations as to how these clauses might be used as part of a litigation strategy.
[. . .]
There is an ongoing crisis of sexual violence in Indian Country, amplified and exacerbated by the effect of oil pipelines. This phenomenon is part of a legacy of colonial violence that has permeated Indian law since its inception. However, the long history of violence against American Indian women also offers one potential method to address the modern crisis. Originally created in part to respond to violence against American Indian women, the Bad Men clauses of American Indian treaties may provide an avenue for creative litigation strategies to combat the violence that accompanies oil pipelines, as well as to give a voice to survivors of sexual violence. Litigators are storytellers, and those who deal with pipeline litigation are telling a story about the effect that pipelines have on Indian Country and the individuals who live there. The question that must be asked is: what kind of story will that be?
---
J.D., Northwestern Pritzker School of Law, 2021; B.A., University of Chicago, 2015.
---
Become a Patreon!