Become a Patreon!
---
Abstract
Excerpted From: Jennifer Koshan, Janet Mosher and Wanda Wiegers, COVID-19, the Shadow Pandemic, and Access to Justice for Survivors of Domestic Violence, 57 Osgoode Hall Law Journal 739 (Summer, 2020) (231 Footnotes) (Full Document)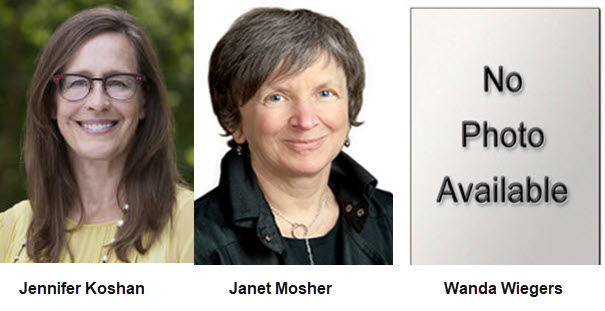 ALONGSIDE THE HIGHLY VISIBLE COVID-19 pandemic exists a "shadow pandemic" of violence against women. While the term "pandemic" is usually ascribed to a global outbreak caused by a strain of a virus previously unknown to be circulating in the human population, the United Nations Entity for Gender Equality and Empowerment of Women (UN Women) used the term "pandemic" as early as 2014 to capture the global pervasiveness of violence against women and girls and the high rates of associated morbidity and mortality. There are then, two global pandemics occurring simultaneously: one, COVID-19, highly visible and receiving significant public attention and resources, and the other, violence against women, its prevalence and harms far less visible and efforts to address it under-resourced.
These dual pandemics not only co-exist but interact. As Phumzile Mlambo-Ngcuka, the Executive Director of UN Women, made clear when announcing the "shadow pandemic" public awareness campaign, "[e]ven before the [COVID-19] pandemic, violence against women was one of the most widespread violations of human rights. Since lockdown restrictions, domestic violence has multiplied, spreading across the world in a shadow pandemic." COVID-19 is generating not only new cases of domestic violence and other forms of gender-based violence, but more complex cases, and enabling new tactics of coercive control. Increases in domestic violence cases can be traced to the impact of the virus itself, as well as to societal responses to contain the virus, such as stay-at-home orders that lock women and children in homes with perpetrators, and the inaccessibility of services, including justice-sector services.
Dubravka Simonovi, the UN Special Rapporteur on violence against women, has called on governments to "not allow the extraordinary circumstances and restrictive measures against COVID-19 to lead to the violation of women's right to a life free from violence." Similarly, UN Secretary-General António Guterres, observing that "[m]any women under lockdown for [COVID-19] face violence where they should be safest: in their homes," urged "all governments to put women's safety first as they respond to the [COVID-19] pandemic."
In what follows, we offer a preliminary assessment of how Canada has fared in heeding this advice. Our assessment covers the period from 16 March 2020 (the date when many emergency orders went into effect across the country) to 1 June 2020. While no doubt action is required on many fronts to protect women's safety in the context of these dual pandemics, our focus is on the courts and women's access to justice. Our conceptualization of access to justice encompasses not only women's meaningful access to the courts and to legal assistance, but more substantively, whether decisions reflect an understanding and appropriate weighing of the risks of domestic violence, including the heightened risks during the COVID-19 pandemic. We were interested in court directives prioritizing which cases would be heard when physical courthouses and in-person hearings came to an abrupt halt, and in how judges were interpreting these directives. We were also interested to know whether judges (and counsel) appeared to be cognizant of the heightened risks of domestic violence and the COVID-19 related tactics being used by abusive partners, and how they were assessing the risks posed by COVID-19 in comparison to those posed by domestic violence. Since proceedings in family, child welfare, criminal law, and to secure civil protection orders are the domains with which survivors of domestic violence most frequently engage, we have focused on judicial decisions rendered during this time period in these areas. Restricting our search to only those cases where there was an allegation or finding of domestic violence yielded a total of just sixty-seven decisions.
Given the timeframe of our search it is not surprising that most of the reported decisions involved allegations (or findings) of domestic violence that had occurred prior to the pandemic. Yet the ongoing risks of domestic violence and the heightened risks in the context of COVID-19 ought nonetheless to be relevant considerations in the context of cases involving, for example, judicial interim release, civil protection orders, and custody and access arrangements.
While the judicial decisions are important and revelatory in many respects, there are a great many questions that they leave unanswered and we have flagged many of these in later sections of the article, noting as well the data that needs to be gathered in order to answer them. For example, while there is some indication that requests for Emergency Protection Orders (EPO(s)) have gone up in Alberta post COVID-19 and that requests for family law restraining orders are lower than anticipated in Ontario, good data on the numbers of applications and orders is required. Similarly, while there are many indications that calls to police for assistance related to domestic violence have gone up in many parts of the country, to date little information is available about how policing, charging, and prosecutorial practices may have changed during the pandemic and how these may, in turn, filter the sorts of cases that ultimately make their way into reported decisions over the months to come.
Nonetheless, our assessment of the sixty-seven decisions issued in this period does provide several insights. Importantly, court directives across the country have prioritized "urgent" cases, often explicitly including access to various forms of protective orders for victims of domestic violence and in some jurisdictions, modifications in legal aid eligibility and services have been implemented to facilitate access to legal advice and representation. However, overall the cases reveal very little awareness of the heightened risks for survivors as a result of COVID-19. Though disappointing, in some respects this is not surprising. The tendency of decision makers in all areas of the law to focus on incident-based physical violence rather than patterns of coercive control has been documented and critiqued for some time; that the novel tactics of coercive control now being deployed should escape notice is entirely consistent with this tendency. Particularly in the family law context, the strict interpretation of "urgency," the urging by courts for parties to work things out on their own, and the significant procedural complexity accompanying virtual motions may well be operating to limit survivors' access to the custody and access arrangements and protection orders that might shield them and their children from on-going domestic violence.
The cases also reveal significant differences in the interpretation of the risks of COVID-19 and of these risks relative to those of domestic violence. In the criminal law context, while there are clearly different approaches taken by various judges charged to determine judicial interim release, the harms of COVID-19 are often described as dire, unprecedented, and potentially deadly. Similarly, in the child welfare context, the risks of COVID-19 are seen to provide ample justification to end access by biological parents to a child in foster care. By contrast, in the family law decisions, descriptions of the risks of COVID-19 are far more muted. Although superficial note is made of public health directives limiting contact, the risks of having children regularly moving back-and-forth between households never register as being terribly significant and they pale in comparison to the importance courts attach to maintaining contact with both parents. And while in many of the criminal cases there is an explicit balancing of the risks of COVID-19 and the risks of violence to the complainant, in the family law cases the risks of domestic violence are minimized alongside the minimization of the risks of COVID-19. While the risks of congregate living in jails certainly differ from those attendant on moving between two households, there is a significant qualitative difference in how COVID-19 and its risks are described and weighed in decision making. Moreover, the differences between the family and child welfare decisions cannot be explained by these variants in living conditions. Rather these different approaches, we suggest, are better explained by Marianne Hester's theory of three planets, each with its own set of norms, particular understanding of and assumptions about domestic violence, and legislative frameworks. The norms and assumptions associated with one planet--criminal law, for example--are not merely distinct from, but often in tension or direct conflict with, those associated with the other planets--family law and child welfare law. These tensions and contradictions result in the lack of a coherent approach and serve to undermine the safety of women and children.
In Part I we explore in some detail the emerging data on COVID-19 and domestic violence. We briefly consider the data not only from Canada, but elsewhere around the globe, to make clear why violence against women has been characterized as a pandemic. Here we consider not only the rise in rates of domestic violence, but in its severity and complexity. We then consider the multiple pathways that connect the COVID-19 pandemic and the violence against women pandemic. Before turning to the consideration of how courts have responded, we briefly canvass the difficulties women are experiencing in accessing counselling, health, and shelter services. While these are important in their own right, they also have implications for women's participation in court proceedings, including whether they are able to provide the evidence to establish domestic violence. The limited availability of shelter beds, of rehabilitation and child welfare services, and the closing of supervised access centres also leave their imprint on judicial decision making. The final issue we address in this part is the availability of legal advice and representation and the specific measures introduced in some provinces and territories to facilitate survivors' access to justice during the pandemic.
In Part II we first describe the methodology used to generate our case sample and then turn to a detailed discussion of the reported decisions in family law, child welfare law, criminal law, and the laws pertaining to civil protection and restraining orders. Here we draw out the themes noted briefly above, highlighting not only those emergent in each area of law, but how themes compare across these areas.
In Part III, the conclusion, we provide an overall assessment of how well Canada has done in prioritizing women's safety in its response to COVID-19. While some positive steps have been taken, we suggest that COVID-19 has laid bare many of the gaps in knowledge about domestic violence and in the supports and resources necessary to make women and children safe that long pre-dated COVID-19's arrival. We offer a number of suggestions of measures necessary to ensure access to justice not only during COVID-19 and other disasters, but to address the ongoing pandemic of violence against women.
[. . .]
The COVID-19 pandemic quickly thrust the world into uncharted territory. It has garnered very significant global, national, and local attention and massive public resources. Its severe health consequences have led to bold measures, including emergency orders suspending all but essential services, the closing of borders (including borders internal to Canada), requirements of physical distancing outside of one's household, and in some instances, mandating individuals to remain in their homes. But the COVID-19 virus threatens more than the health of individuals. It has led to significant unemployment, economic vulnerability, the proliferation of xenophobic and racist discourses, and increased isolation. As we have detailed in Part I, above, it has also led to an increase in domestic violence, the shadow pandemic.
As noted in the Introduction, above, UN Secretary-General Guterres has called on all governments to put women's safety first as they respond to the COVID-19 pandemic. While by no means exhaustive of the measures necessary to ensure women's safety, meaningful access to the legal system is critically important in responding to this call and has been recommended by various international bodies. Our review of measures taken and judicial decisions rendered in the first six weeks of the COVID-19 pandemic reveals that while some positive measures were introduced by governments and court officials, survivors' access to the courts and to justice were hampered by a range of obstacles that existed long before COVID-19, as well as by some of the particular measures taken. As such, our review points to reforms that are needed not only to address the ongoing COVID-19 pandemic and the increase in domestic violence that is anticipated to exist well beyond the life of COVID-19, or to respond more effectively to future viral pandemics, but to ensure access to justice for women and children impacted by the ongoing pandemic of violence against women.
While the inclusion by courts across the country of matters related to the safety of a parent or child and access to protection or restraining orders in definitions of "urgency" was a positive development, our review of reported decisions points to a number of potential concerns. As we suggested above, the strict and narrow definition of urgency may have operated to dissuade lawyers and self-represented litigants from proceeding. In the decisions on urgency--as with other decisions reviewed--there is little evidence that knowledge of the shadow pandemic has infiltrated judicial decision making. The courts' approach to defining urgent matters as those that were immediate, imminent, material, and tangible aligns with an understanding of domestic violence as discrete incidents of physical violence, obscuring both the many tactics that coalesce into patterns of coercive control and the heightened risks associated with COVID-19. In the criminal law context, urgency was most often assessed in relation to judicial interim release; only the decision in Mitchell noted the increased risks of domestic violence during the COVID-19 pandemic and highlighted the importance of not delaying the hearing of charges in this context. The limited understanding of domestic violence and of COVID-related risks reflected in these decisions points to the need to deepen the education of judges and lawyers. This need for education has been identified by many others prior to COVID-19; our review both echoes these prior calls for domestic violence education and expands the scope of such education to include awareness of the increased risks and changing tactics associated not only with COVID-19 but other major calamities that produce economic and social stressors.
In the family law and protection order contexts, procedural complexity may also have operated to limit access to protection orders and other remedies. And while access to legal representation is important in virtually all family law matters involving domestic violence, the increased complexity of urgency motions, the rapid pace of change, and the challenges of remote participation all point to an acute and heightened need for access to representation. As discussed above, provinces and territories differed markedly on this score, with some legal aid plans--Ontario's most notably--moving quickly to enhance access, while others made no changes at all.
Judicial decision making and the safety of women and children were also hampered by the limited availability of other services. Limited access to medical, counselling, mental health, and other services during COVID-19 negatively impacted women's ability to prove domestic violence to the satisfaction of decision makers. This suggests that which services are deemed "essential" may need to be reconsidered with these issues of "proof" in mind, but also that judges may need to alter their approach, particularly in the family law context and on interim motions, to consistently err on the side of protection rather than parental access where credible evidence of risk is brought forward. We also hasten to point out that while there are no doubt issues of concern regarding proof of domestic violence that are COVID-19 specific, the systematic discounting of the credibility of women survivors of domestic violence within the justice system has been a longstanding matter of concern.
The lack of access to services impacted judicial decision making in other ways as well, often limiting the outcomes available. For example, the lack of services in the child welfare context had the effect of severing parental access to children in care; the lack of housing alternatives for an accused on judicial interim release impacted conditions that could be attached to release; and the closure of supervised access centres resulted in a less protective form of supervision (that is, supervision provided by family members). Here too, while the lack of services was certainly heightened during the time period of our review, it has been a matter of ongoing concern. And here too, it is important to consider which services are deemed essential. Importantly, across the country violence against women shelters were deemed essential, but other services--supervised access, child welfare supervision and supports--are among others that are critical to the safety of women and children and ought to be characterized as "essential."
As we noted at the outset, while there are similarities in approaches across the areas of law examined, there are also some significant differences. The family law context, we have argued, is driven by normative commitments to maintaining a child's contact with both parents and to privatized, individualized resolution of disagreements. These deeply entrenched commitments--which are also seen in the protection order context--have served to obfuscate the risks of both COVID-19 and domestic violence. In the child welfare context, mothers are expected to protect their children from abusive fathers, shifting responsibility to mothers alone to ensure the father has no contact (or only that contact permitted by child welfare authorities). Given the over-representation of Indigenous and African-Canadian children in care, the mothers who are responsibilized are those who experience profound poverty and social marginalization. Although there are only a small number of reported cases that we draw from, they suggest a readiness to suspend access and the services necessary to ensure birth parents have meaningful involvement in their children's lives. The claims of mothers in the child welfare context hardly register, especially in comparison to those of fathers in the family law context (including those fathers charged with domestic assaults). In the child welfare context, the risks associated with COVID-19 were regarded as sufficiently serious to categorically deny birth parents ongoing in-person contact with their children. In the family law context, by contrast, father's claims to access were often regarded as "urgent," warranting the courts' attention and individualized assessments of risk, in which, as noted, the risks of both COVID-19 and domestic violence were downplayed. Many of the criminal law decisions share with the child welfare decisions grave concern about the transmission of COVID-19--in this case, in prisons. Judges in some of the decisions are hyper-focused on the dangers COVID-19 poses and their assessment of the tertiary ground in particular shows a pre-occupation with the risks to the accused or offender at the expense of complainants. Other decisions, by contrast, show more careful calibration of the risks of COVID-19 and of domestic violence.
Hester invoked the notion of the three planets to describe the domains of domestic violence work, child protection work, and child contact work; domains that roughly align with criminal, child welfare, and family law. She has argued that the tensions and contradictions between these domains inhibit the safety of women and children. Other work in the Canadian context has advanced a similar analysis. Here too then, while the tensions and contradictions we have highlighted in these cases are particular to the COVID-19 context, they reflect deeply engrained differences in values and approaches that undermine women's safety, as well as their access to justice.
Our assessment of Canada's response to COVID-19 suggests that there is much that needs to change going forward as lawyers, court administrators, and judges continue to grapple with violence perpetrated against women in the on-going and post-pandemic context. But perhaps most significantly, it underscores just how poorly we have fared in addressing the pre-existing pandemic of violence against women: too limited of an understanding of its complexity, too little attention to the global (and particular) scale of its harms, and too few resources to address it. But it does not have to be this way:
A pandemic amplifies and heightens all existing inequalities. Gender inequality plagued societies long before COVID-19, but it doesn't have to define the response to it. Some will argue that we can't focus on gender equality now. Others will say that it can wait until after crisis. But that's a false choice, as it is a mistake to see them as wholly separate. Instead, the pandemic you know well is accelerating the one that you also live with, even if you can't always see it.
The answer to improving the health of our societies and the health of our global population is the same: "Put women and girls at the center of efforts to recover from COVID-19."
---
Professor, Faculty of Law, University of Calgary.
Associate Professor, Osgoode Hall Law School, York University.
Professor, College of Law, University of Saskatchewan.
---
Become a Patreon!