---
Abstract
Excerpted from: Anna Williams Shavers, Using International Human Rights Law in School Finance Litigation to Establish Education as a Fundamental Right, 27-SUM Kansas Journal of Law & Public Policy 457 (Summer, 2018) (287 Footnotes) (Full Document)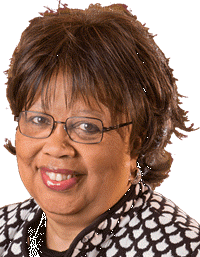 While it is often touted that the United States is the leader in the free world, evidence indicates that this is not accurate with respect to public school education. U.S. students' academic achievement still lags that of their peers in many other countries. U.S. students continue to rank around the middle of the pack, and behind many other advanced industrial nations particularly in math, reading and science. Looking internally, we find that there is a disparity in the education that students receive, often tied to the financial health of a particular school system. Former Education Secretary Arne Duncan called test scores a "brutal truth" that "must serve as a wake-up call" for the country. The United States should also take several actions simultaneously, Duncan said. The country must "invest in early education, raise academic standards, make college affordable, and do more to recruit and retain top-notch educators." The fact that the U.S. has the highest child poverty rate among industrialized countries has been cited as a reason that the performance of U.S. student is so much lower than some other countries. While students in well-funded schools have high performance, poverty negatively impacts school performance. As noted educational researcher, Stephen Krashen, has stated, "when we control for poverty, American students rank near the top of the world on international tests." Prior to becoming Secretary of State, Rex Tillerson noted that the U.S. has educational shortfalls which must be addressed. Citing low performance by eighth graders in math as reported by the National Assessment of Educational Process (NAEP) as evidence that the U.S. is falling behind our international competitors in producing students, Secretary Tillerson concluded that this deficiency in education must be addressed. A 2008 GAO report concluded that "[i]nvestments in the education ... of children are critical to the nation's future ..." and "[t]he nation's economic prosperity and global competitiveness depend in large part on the effective education of the 48 million students who attend public schools." As Professor Kimberly Jenkins Robinson has concluded, "[a]n excellent education for all schoolchildren should be the nation's ultimate education goal because all families ultimately want a first-rate education for their children and the United States would benefit economically, socially, and politically from providing such an education." Education scholars have documented the relationship between poverty, increased resources, and success in education. Professors Ryan and Heise conclude that high poverty schools generally have lower academic achievement than low poverty schools. As some scholars have concluded, with the proper resources and effective use, "schools [can] operate in ways that blunt the degradation of the schooling experience that is common to poor and racialized students."
The recognition persists of the fact that education in the U.S. needs to be improved and often it is poor children in poor school districts who are being failed even though they could greatly benefit the country. In part this is because, despite acknowledgment that educational performance of students can be influenced by socio-economic status and students from financially disadvantaged backgrounds require more educational resources than other students, many states and localities still spend less money per pupil in the poorest school districts than in the more privileged districts. The lack of resources devoted to education of disadvantaged children also has a disproportionate effect on children of color.
The result is that the promise from Brown v. Board of Education of equal education opportunity and the pursuit of that goal through 40 years of school finance litigation have not been fully realized. In this Article, I propose that the federal government assume a greater responsibility for education. Some have suggested that this role is best served by supporting various choice plans for education. Although a full discussion of this issue is beyond the scope of this paper, it must be noted that many scholars have suggested caution when considering the choice plans as a solution to education crises. Consider, as Charles Payne and Cristina M. Ortiz have stated, "charter schools seem to make their living by focusing on the least disadvantaged of the disadvantaged." In Part I, I explore the treatment of education as a fundamental right under the U.S. Constitution and follow this up in Part II with a discussion of the State School Finance Litigation that resulted from the Supreme Court's seeming rejection of education as a federal fundamental right. In Part III, I consider the role of the federal government through Congress and the Courts in financing education by both statutory enactments and a reconsideration of education as a fundamental right. In this part, I consider the addition of substantive due process arguments along with equal protection. Finally, I propose in Part IV that international human rights law should be added to the arsenal of advocacy tools used in school finance litigation to help interpret an obligation of the U.S. to treat education as a fundamental right.
. . .
What is the right to education? All children deserve equal education opportunity public schools. For decades, parents, children and advocates have attempted to answer this question and convince courts, primarily state courts, that either by measures of equity or adequacy, many American children are being denied that right. The search for the best method to correct the lack of equal education opportunity perseveres. In some other areas of human rights, challenges brought in federal courts have been successful because the courts were open to considering a broader interpretation of rights under substantive due process and also in some instances were willing to be informed by international human rights instruments and the treatment of human rights issues in other countries. It may be the appropriate time now to revisit these claims in federal court. Although there is the alternative of turning to the political branches for a federal solution, the political climate at this time does not seem promising.
---
Cline Williams Professor of Citizenship Law, University of Nebraska College of Law.